Major League Baseball
Major League Baseball
Lawyer wants to deny Clemens evidence
Published
Apr. 15, 2011 1:00 a.m. ET

The law firm that investigated drugs in baseball said Friday that former All-Star pitcher Roger Clemens shouldn't be allowed to see notes or evidence used to produce a report that accused him of using steroids and human growth hormone.
Clemens is trying to get U.S. District Judge Reggie Walton to force the law firm DLA Piper to turn over its notes and research for his use at trial on charges he lied about being a user. Former Sen. George Mitchell and the DLA Piper law firm where he worked produced a report for major league baseball in December 2007 that accused the Clemens and other players of using drugs.
DLA Piper said while the Mitchell Report was public, the notes used to create it are a confidential attorney work product.
''The Mitchell Report was intended to be made public and was made public," the law firm said. "DLA Piper's attorney work product, by contrast, was intended to be confidential and was kept confidential. None of the documents DLA Piper has withheld on work product grounds has ever been given to anyone outside DLA Piper. Accordingly, the interview notes and memoranda remain protected."
Walton has scheduled an April 21 hearing on whether Clemens can get access to material from DLA Piper and from the House Oversight and Government Reform Committee.
At the House committee's February 2008 hearing on the Mitchell report, Clemens testified that he never used performance-enhancing drugs during 23 seasons, in which he recorded 354 wins and 4,672 strikeouts and won seven Cy Young awards. Prosecutors say evidence proves that he did use drugs, and they have charged him with perjury, false statement and obstruction of Congress.
The trial has been scheduled for later this summer.
In 2006, Major League Baseball Commissioner Bud Selig hired Mitchell and the DLA Piper firm he worked for at the time to investigate allegations that players used illegal steroids and other performance enhancing drugs. The House committee held hearings on the report two months after it came out.
Clemens wants DLA Piper to turn over material related to its interviews with his longtime personal trainer Brian McNamee, who told investigators he injected Clemens with performance-enhancing drugs; admitted steroid user and retired player Jose Canseco; and former New York Mets clubhouse attendant Kirk Radomski, who McNamee said provided the drugs Clemens used.
DLA Piper said Clemens has indicated that McNamee has made statements that are inconsistent with the Mitchell Report, but the law firm suggested that Clemens might not want to purse that argument.
McNamee's other statements, outside the Mitchell report, "suggest Mr. Clemens was injected more frequently than Mr. McNamee's statements in the Mitchell Report indicate," the law firm said. "This hardly seems to be an area where Mr. Clemens would benefit from trying to impeach the Mitchell Report."
The Justice Department on Friday called Clemens' motion to get more material from the House committee a "fishing expedition."
"In light of the extent of the airing of the related issues before the committee, and the subsequent unredacted disclosure of information from those hearings to the defense ... it is highly unlikely that any such material that the committee had has not been already disclosed," U.S. Attorney Ronald C. Machen Jr. said.
---
---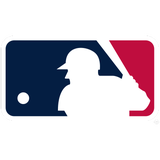 Get more from Major League Baseball
Follow your favorites to get information about games, news and more
---