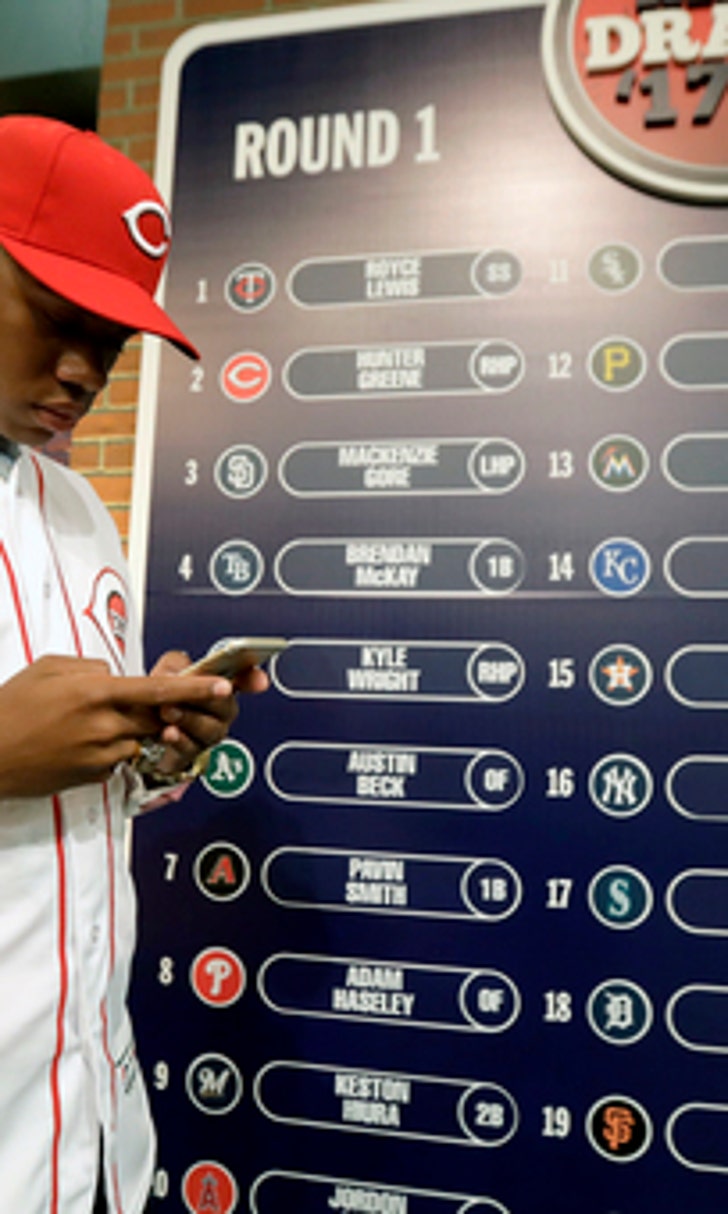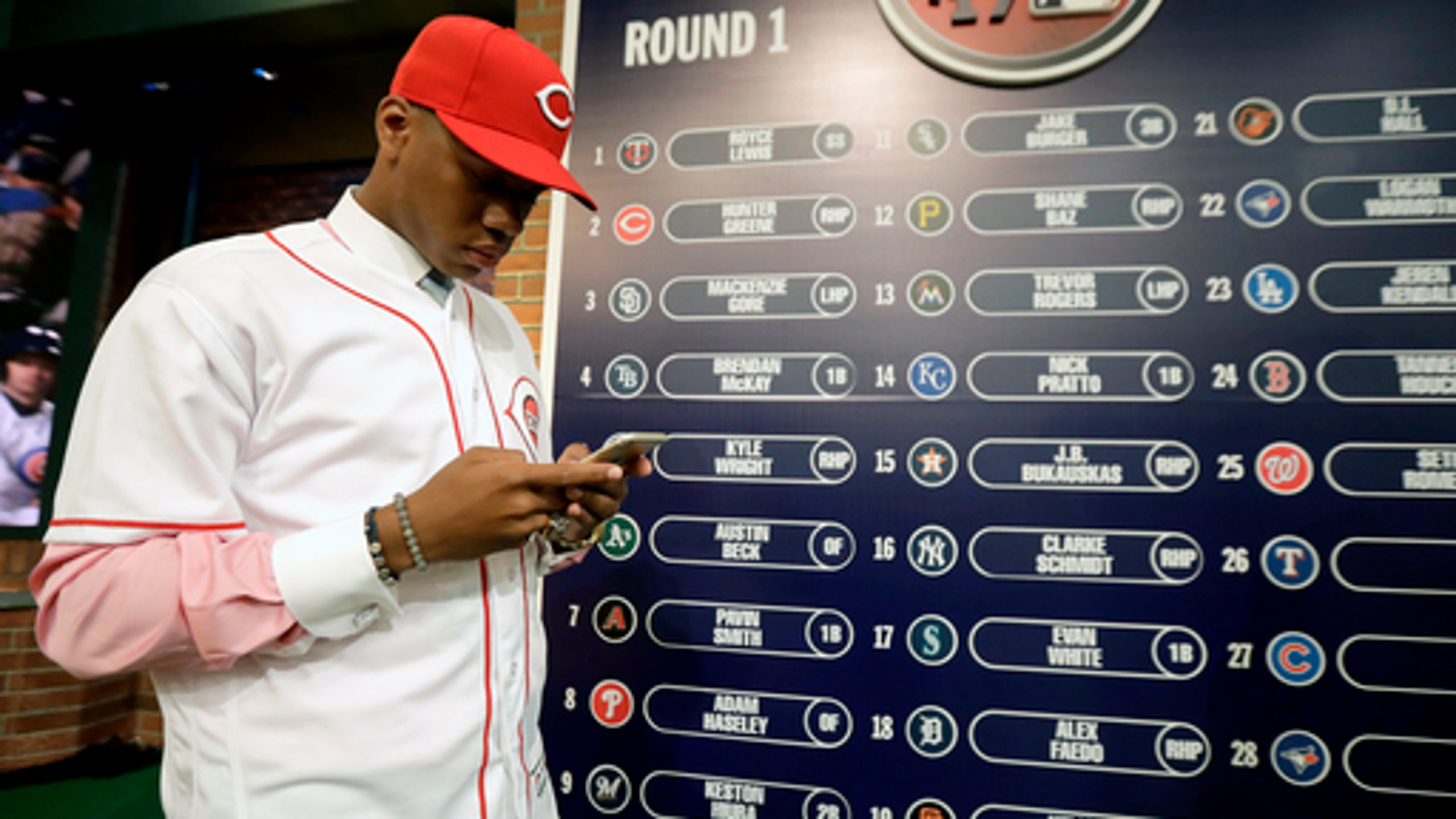 Hunter Greene, Reds agree to $7.23 million signing bonus
BY AP • July 7, 2017
PHOENIX (AP) Hunter Greene, the high school right-hander taken by the Cincinnati Reds with the second overall pick last month in the amateur draft, agreed to a minor league contract Friday with a $7.23 million signing bonus - the highest since constraints on draft spending began in 2012.
Reached just before the 5 p.m. EDT deadline to sign for players with remaining college eligibility, the deal topped the $7,005,000 signing bonus Tampa Bay agreed to last week with Louisville pitcher/first baseman Brendan McKay, the No. 4 pick.
''I was pretty stressed there today,'' general manager Dick Williams said during a conference call. ''You never know until you dot the i's and cross all the t's. I don't think it would be an exaggeration to say it came down to the final seconds instead of minutes.''
If the Reds had failed to sign the 17-year-old Greene, they would have received the No. 3 pick next year as compensation.
''If it didn't work out, we were at peace with the consequences,'' Williams said. ''That being said, our strong preference was to get this young man signed, because we think he is a generational talent and we really think he's going to have a positive impact on our team. ... We think he's got impeccable character and pretty impressive on-field ability. He's the kind of guy we want to sign and build around.''
Greene's bonus is the highest ever for a high school pitcher. He also played shortstop at Notre Dame High School in Sherman Oaks, California, and had accepted a scholarship to UCLA. A fastball that can reach 100 mph has the Reds projecting him as a future ace. He will begin his professional career with Billings in the rookie-advanced Pioneer League, likely after a short stop in Arizona because the Montana farm team is on the road.
Greene's signing bonus exceeded the slot value of $7,193,200, but was just low enough to allow the Reds to avoid a tax.
Also before Friday's series opener at Arizona, the Reds recalled outfielder Jesse Winker from Louisville and optioned right-hander Sal Romano to the Triple-A club.
---
More AP baseball: https://apnews.com/tag/MLBbaseball
---
---