Major League Baseball
Major League Baseball
Halos score 5 in 8th, winning run in 9th
Published
May. 27, 2011 1:00 a.m. ET

Peter Bourjos doesn't see many balls he can't catch.
The speedy Los Angeles Angels center fielder used his fast feet and sharp instincts to make two exceptional grabs that could've saved runs. He also nearly caused a costly error with his ever-eager glove.
Maicer Izturis hit a go-ahead RBI single in the ninth inning for the Angels after scoring five runs in the eighth off three Twins relievers, and Los Angeles beat Minnesota 6-5 on Friday night.
''You always want to bring something to the table, and I've been losing sleep over how I've been hitting,'' Bourjos said. ''It's been killing me. Every night I have to try to do something special, and if it's not swing the bat well, it's play defense.''
Bourjos gave the Angels offense, too, beating out an infield single in the eighth before scoring their first run, then racing for a leadoff triple in the ninth that led to the go-ahead score.
Erick Aybar's three-run homer on the first pitch from Dusty Hughes ignited the rally after Twins starter Scott Baker scattered six singles over seven shutout innings. Jim Hoey (0-2) was pitching when Alberto Callaspo's infield single and Russell Branyan's sacrifice fly forged a tie for the Angels.
Jordan Walden worked the ninth for his 11th save in 14 tries, reaching 99 mph with his fastball multiple times on the Target Field radar and sending the Twins to their sixth loss in seven games.
''It's tough to lose, and it's tough to lose in the bullpen,'' Hoey said.
Michael Cuddyer and Trevor Plouffe hit back-to-back two-out singles off Walden, but that wasn't enough. Scott Downs (3-1) got two outs for the win for the Angels.
Aybar's blast on a waist-high fastball got them going.
''We were pretty jacked up in the dugout, jumping up and down, cracking jokes, and it kind of loosened up the dugout a little bit,'' Torii Hunter said.
Hunter had three hits, hustled home with the tying run and saved the Angels by ending the eighth inning with a blooper-reel catch of a shallow fly with a runner on second.
Hunter called off Bourjos, but he bobbled the ball and Bourjos stuck his glove out. Together, they made sure it didn't hit the ground to let the Twins take the lead, and the play went down in the scorebook as a rare 8-9 put-out.
''Two aggressive guys going at it. That's my fault. He's the center fielder,'' Hunter said.
Said Bourjos: ''My heart just like jumped out of my chest.''
Said manager Mike Scioscia: ''I don't know what field they were working on that in spring training, but we didn't see it.''
That didn't-need-to-be-difficult catch came after Bourjos sped to snag a line drive by Denard Span. Defense, it's often said, is a slump-proof skill. Bourjos is batting .244.
''I think he's holding up well, even through the tough times,'' Scioscia said. ''He's still bringing that presence in center field.''
Jason Kubel drove in three runs and Alexi Casilla had two doubles and a triple for the Twins. Baker has left with a lead six times in 10 starts. The bullpen has blown four of those, all in the eighth inning. Baker struck out six without a walk, his first game without a free pass.
''We made too many mistakes along the way. It should have been an eight or nine-run game as far as I was concerned,'' Twins manager Ron Gardenhire said.
Bourjos also took away what might have been Jim Thome's 594th career home run with a leaping catch at the bullpen in left-center in the sixth inning, while Hunter — who used to do that for a living — watched in awe from right field.
Tyler Chatwood surrendered eight hits and three walks in 5 2-3 innings, though one of the four runs against him was unearned. Aybar fumbled a grounder to shortstop to start the fifth and trigger a two-run rally by the Twins who took a 4-0 lead on Kubel's two-run bases-loaded single.
NOTES: The Angels went 37 innings with only one run on the road until Aybar's homer. ... Baker has 61 strikeouts in 61 2-3 innings. He entered the game with the second-best strikeouts-per-nine-innings ratio in the league, but he has only two wins in 10 starts. He's averaging nearly 15 pitches per inning and needed 106 pitches or more in six of his starts. ... Joe Mauer had four at-bats as a DH in an extended spring training game in Fort Myers, Fla., going 0 for 2 with two walks against Kevin Millwood. Twins assistant athletic trainer Dave Pruemer said Mauer's knees felt good. ... Chatwood's ERA in six home starts is 2.87. On the road, it's 6.63.
---
---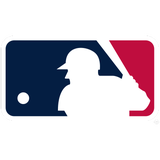 Get more from Major League Baseball
Follow your favorites to get information about games, news and more
---