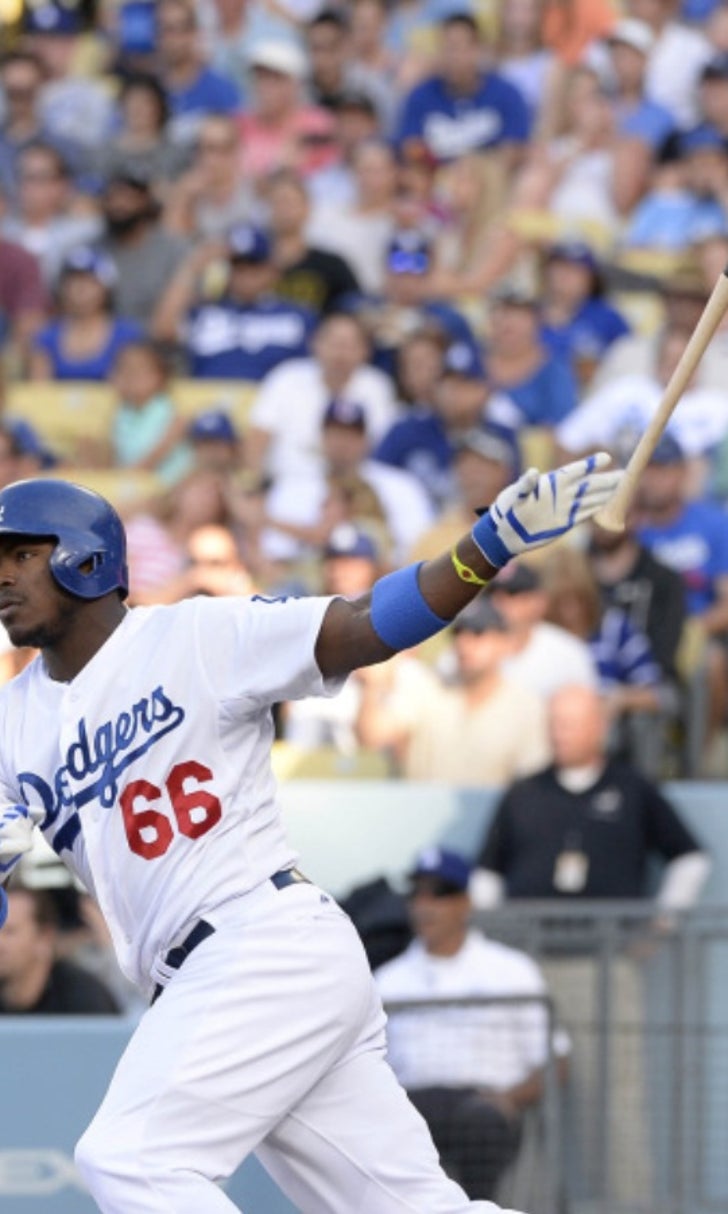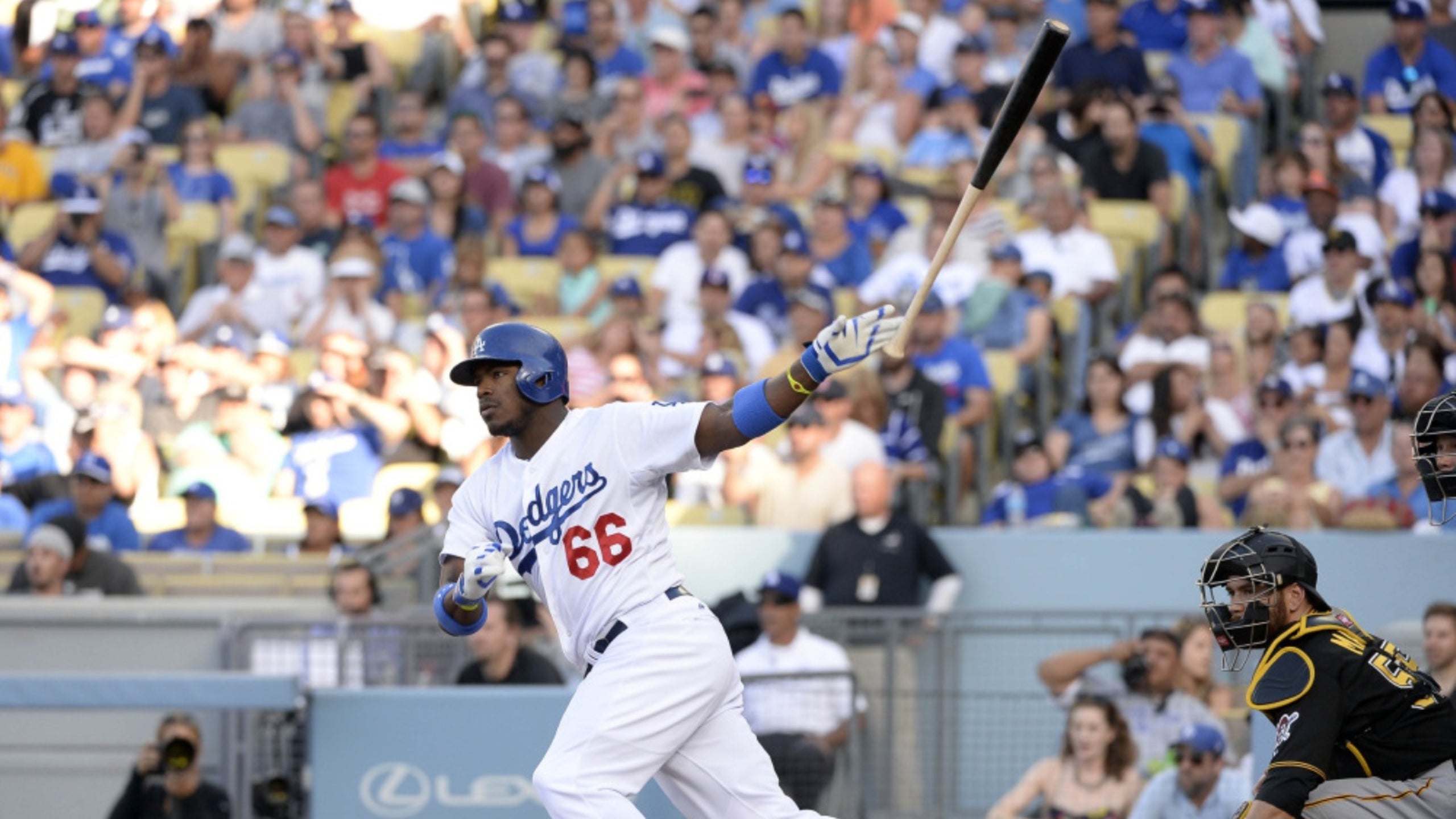 Dodgers' Puig back from the DL, but will his bat flip return too?
BY foxsports • June 12, 2015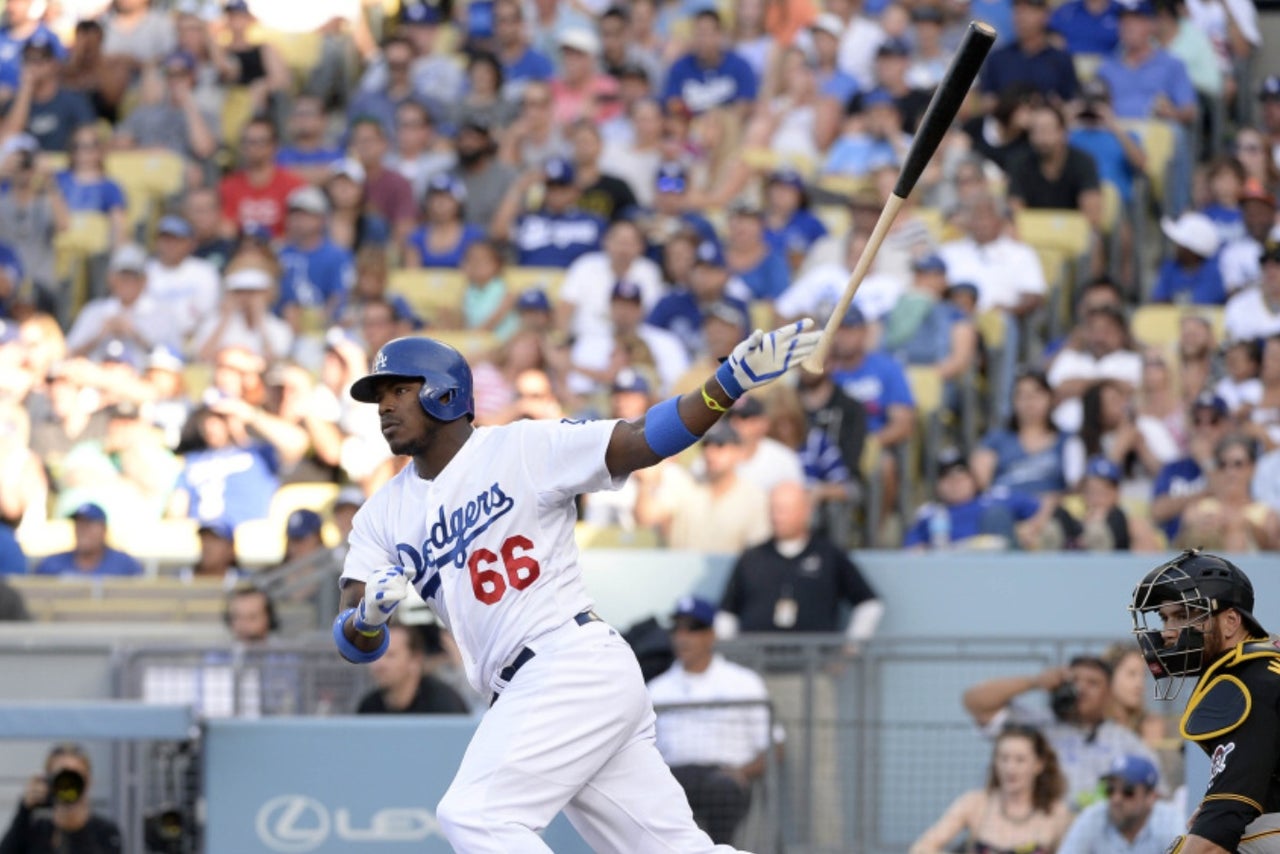 With Yasiel Puig back from the disabled list, that means that his signature bat flips are back as well. Or are they? The Los Angeles Times notes that he celebrated his first hit back from the DL with only a "mini" bat flip. His first home run since his DL stint came on Wednesday night, and it was also not followed by a dramatic bat flip.
Earlier this season Puig had said that he wanted to tone down his flips saying, "I want to show American baseball that I'm not disrespecting the game." Though some may be saddened to see his bat flip go away, the Dodgers might still have another player willing to carry on the tradition. Pitcher Zack Greinke flipped his bat dramatically after hitting a double in Milwaukee last month. Per the L.A. Times, catcher A.J. Ellis quipped:
"Nobody in the game's got a bigger bat flip than Zack Greinke right now."
It would be interesting to see what would happen if Greinke did that against Madison Bumgarner.
(h/t Los Angeles Times)
---
---