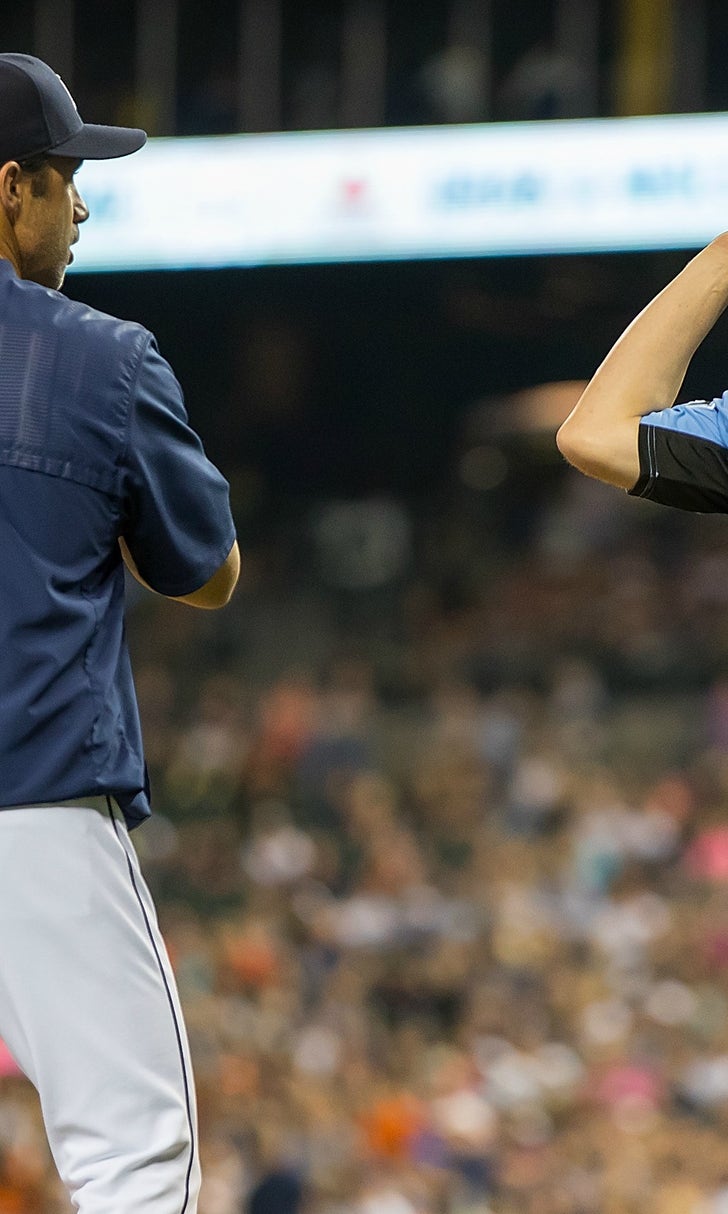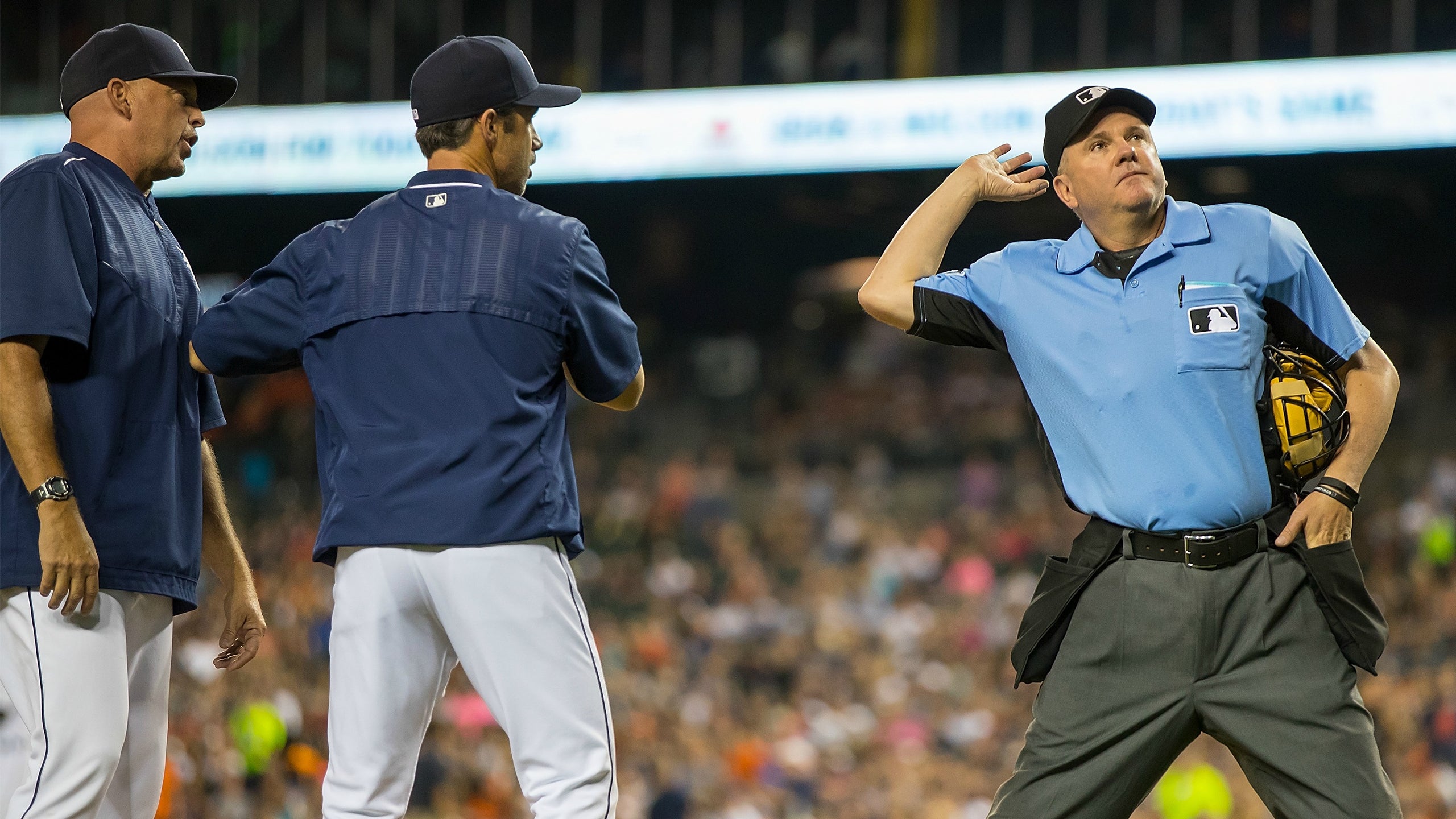 Detroit RF says umpire who ejected four Tigers was 'having a bad day'
BY foxsports • August 28, 2016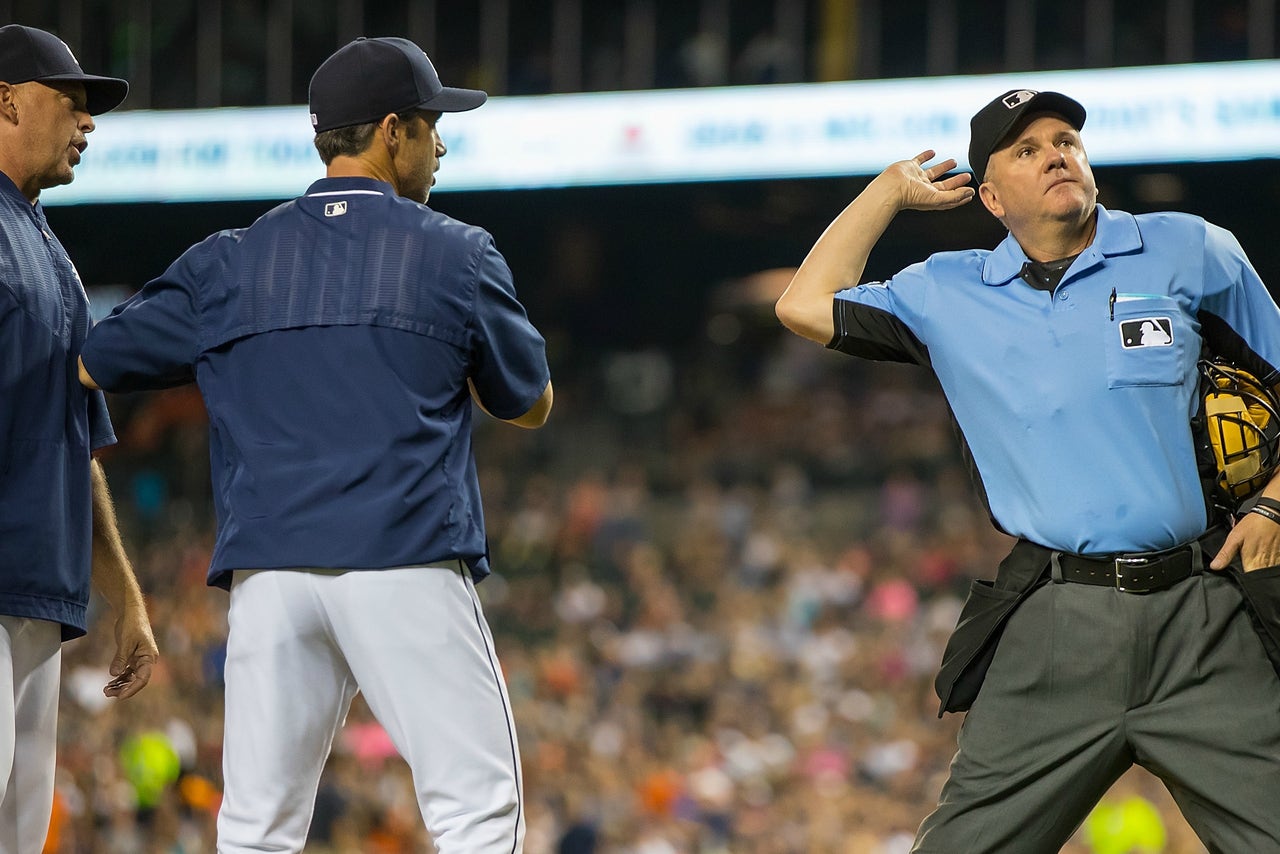 The Detroit Tigers didn't get any sort of a home-field advantage from home plate umpire Mike Everitt, who tossed two players, Tigers manager Brad Ausmus and a hitting coach in the span of three innings for disputing the strike zone. 
Victor Martinez was the first to go in the third inning after he exchanged words with Everitt following the first pitch of an at-bat that was called a strike. Both Martinez and Everitt appeared calm, but Martinez continued to debate with the umpire rather than step back into the box to resume the game and was ejected. It took another full minute for Ausmus and J.D. Martinez to usher the DH off the field as he yelled back at Everitt.
Later in the fifth, Everitt ejected coach Wally Joyner and Ausmus after Ian Kinsler struck out looking. Ausmus said after the game that he felt Everitt wasn't being consistent with his calls.
Via MLive:
J.D. Martinez had an interesting interaction with Everitt in the sixth inning which resulted in the first ejection of his career. Martinez struck out looking, then told Everitt that he was "having a bad day."
---
---