Major League Baseball
Major League Baseball
D-Backs, Rockies snowed out
Published
Apr. 3, 2011 10:10 p.m. ET

A record 84 degrees one day, rain and snow the next.
''Welcome to Colorado!'' bellowed Rockies first baseman Jason Giambi.
The Rockies and Arizona Diamondbacks were postponed by a mix of rain and snow Sunday after playing in unseasonably warm temperatures the day before.
''This place is crazy,'' Rockies ace Ubaldo Jimenez said.
The Rockies, who also have a scheduled day off Monday, viewed the snowout as a blessing, however, primarily because Jimenez will get another 24 hours to recover from a cracked cuticle on his right thumb that adversely affected his opening-day performance.
Arizona left-hander Joe Saunders was supposed to start Sunday, and manager Kirk Gibson said he wasn't sure if he would start him Monday against the Chicago Cubs at Wrigley Field.
''I don't know yet,'' he said. ''We'll discuss it on the plane to Chicago.''
The Rockies moved their rotation back a day. Jhoulys Chacin and Jason Hammel will face the Dodgers in a two-game series at Coors Field starting Tuesday night with Esmil Rogers opening a four-game series at Pittsburgh on Thursday, pushing Jimenez back to Friday night - providing he's OK.
Jimenez came out of his first start with a 7.50 ERA after trying to fight through an inability to grip the baseball, which robbed him of his speed on fastballs and spin on breaking pitches. He played long toss for 10 minutes Sunday before the bad weather moved in.
''It felt better. I was able to grab the ball and squeeze it a little bit,'' Jimenez said. ''But I was wearing a Band-Aid.''
He planned to soak his thumb in pickle brine Sunday night and reapply anti-bacterial ointment again Monday in hopes of avoiding an infection.
He's confident he'll avoid having to skip a start, too.
''I'm going to throw a bullpen on Wednesday and then I'm pitching the second game in Pittsburgh on Friday instead of the first one because they suspended this game,'' Jimenez said. ''I'm going to have another extra day right now, so it's even better.''
The Rockies' No. 2 pitcher, Jorge De La Rosa, had to leave his start Saturday night in the sixth because of a blood blister on his right hand but he said he's fine. He said he always develops blisters in his first couple of games before his fingers are callused.
Although the thin, dry air of Denver may have contributed to Jimenez's cracked cuticle, De La Rosa blamed his blood blister on trimming his fingernails too much.
''I like to pitch every five days, but we need the extra day. Ubaldo needs the extra day. Me, too. So, we'll take it,'' De La Rosa said.
Temperatures dipped from the high 60s early Sunday into the 30s as a snowstorm swept over the Rocky Mountains. First rain and then snow pelted the stadium an hour before the scheduled afternoon start, forcing the grounds crew to roll out the tarp.
''It's unpredictable here in Denver, you never know what's going to happen with the weather,'' Rockies slugger Carlos Gonzalez said.
Now, the Rockies will have two days off after playing just two games.
''Well, it doesn't matter,'' Gonzalez said. ''We have to take two days off. It's going to be good for some of the players who have to deal with nails like Ubaldo and De La Rosa, so it's going to be good for them. It's a good thing for the pitchers, so hopefully this helps them.''
The teams said a makeup date would be determined at a later time. The logical choice, however, would be May 23, when both teams have a mutual off day prior to a three-game series against each other at Coors Field.
A crowd of better than 30,000 was expected, and several thousand were milling around the concourse when the postponement was announced. Some stuck around anyway, snapping photos of their friends against a snowglobe-like background while doing their own ''Tulo!'' cheer before trudging off in the wet weather.
The D-Backs, of whom little is expected this season, left Denver feeling good about their split at Coors Field, where they were 5-13 over the last two years.
They had lost six straight games in Denver coming in but gathered eight extra-base hits, knocked around last year's NL All-Star starter, even if he was ailing, and nearly rallied for another win in the ninth inning Saturday night before Huston Street finally secured a 32-pitch save.
''This team is capable of coming back and we showed it,'' Ryan Roberts said. ''I felt we had a chance against De La Rosa even if he stayed in the game. I felt the same way against their bullpen. This is a team that can hit and score runs late in games.''
---
---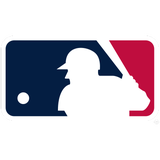 Get more from Major League Baseball
Follow your favorites to get information about games, news and more
---