Major League Baseball
Major League Baseball
Cartoonist Bill Gallo remembered at NYC funeral
Published
May. 13, 2011 6:46 p.m. ET

Longtime New York Daily News cartoonist and columnist Bill Gallo was remembered at his funeral Mass Friday as the soul of the newspaper and a legend whose easy manner was admired by those he so famously lampooned - sports greats like Joe DiMaggio and Larry Holmes and Yankees owner George Steinbrenner.
Among the 400 New Yorkers - sports figures, colleagues, city officials and fans - who paid tribute to Gallo at St. Patrick's Cathedral was Police Commissioner Raymond Kelly, a longtime friend and former Marine, like Gallo.
He recalled meeting the veteran journalist years ago at a Golden Gloves boxing match. Like the boxers he loved writing about, he said Gallo had a pugnacious spirit.
''As a newsman, as a Marine, as a man of conscience, Bill Gallo left an indelible mark on his city and his country,'' Kelly said during a eulogy. "New York City will go on without Bill Gallo. So will America. But right now, I just don't see how.''
Gallo died Tuesday of complications from pneumonia at age 88. For seven decades, he profiled the great sports figures of the past century, going back to Jack Dempsey, Man O' War, Jesse Owens, Babe Ruth, Joe Namath, Reggie Jackson and scores of others.
Gallo was part of the "dailyness" of the paper, and a person "believed in the old school values of decency and what was once called class," former Daily News columnist Pete Hamill told the gathering.
Among Gallo's most popular cartoon characters was a mocking portrayal of Steinbrenner, the late Yankees owner, in a spiked Prussian military helmet as General Von Steingrabber, and forever loyal New York Mets fans Basement Bertha and Yuchie.
''I don't think there's anything better than his caricature of George,'' said Yankees general manager Brian Cashman. "He really was, and is, a true legend of the city.''
His last cartoon, of Bertha window shopping and hoping to be invited to the royal wedding in London, ran in the paper on April 19.
''It was a badge of honor to have a cartoon by him,'' said Daily News colleague Bill Madden, who called him the "soul of the paper.''
''At least once or twice a month, people like Larry Holmes or Joe DiMaggio would come to his office,'' Madden said before the funeral. "They all gravitated to him.''
Mort Walker, the creator of the newspaper comic strips Beetle Bailey and Hi and Lois, said Gallo's death was tantamount to "losing a member of the family. He was beloved by everyone."
Gallo's son, Greg, held up a weathered baseball mitt that his father wore when he played on the semi-pro team the Astoria Pirates. He told the gathering Gallo loved the game of baseball and made sure his two sons did too.
Others who attended included former welterweight champion and Olympic gold medalist Mark Breland, Giants co-owner John Mara and former Mets general manager Omar Minaya.
Fans also filled the pews of the church, including Marie Fabry of New City, N.Y.
"I respect the age, the heritage and the values that he represented," she said. "He was a hero of Iwo Jima, someone who loved America. We need more people like that."
Gallo was a World War II veteran, having served in the Pacific, including landing in a foxhole on Iwo Jima where 6,820 of his Marine comrades died. About a dozen Marine Corps reserve unit members attended the Mass. His wooden casket was covered with an American flag.
He is survived by his wife, Dolores; sons Greg and Bill; a brother, Henry; and four granddaughters.
---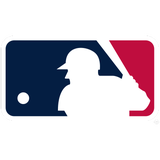 Get more from Major League Baseball
Follow your favorites to get information about games, news and more
---