Major League Baseball
Major League Baseball
Cain pitches Giants past Angels
Published
Jun. 18, 2012 1:00 a.m. ET

When Matt Cain finally got back to work after five days of congratulations, interviews, Top Ten lists and samurai swords, he discovered perfect games come with a hangover.
He still kept winning with plenty of help from his San Francisco teammates.
Cain followed up his perfect game by persevering through five difficult innings, and Brandon Crawford had an early two-run double among the Giants' 13 hits in a 5-3 victory over the Los Angeles Angels on Monday night.
Ryan Theriot had three hits and drove in two runs for the Giants, who rewarded Cain (9-2) for his resilience in his first start since throwing the 22nd perfect game in major league history against Houston last Wednesday.
''It was definitely a grind-it-out day,'' said Cain, the first Giants starter since 1989 to win eight consecutive starts. ''I was having to work. You've still got some energy, probably, from (the perfect game), but I was mostly worrying about making pitches.''
Cain gave up a hit on his third pitch at Angel Stadium to Mike Trout, eventually allowing three runs on six hits and a season-high four walks. He also got hit on his left wrist by a comebacker from Trout in the fourth, but he recovered the ball and threw out a Los Angeles runner at the plate.
''I'd say it was a gutty effort,'' San Francisco manager Bruce Bochy said. ''I'm sure he felt the residuals from his last start. He had to. You could tell he wasn't quite on. He was missing his spots a little, but he competes so well. ... He's relentless out there. He just keeps grinding, and he got a win out of it.''
After receiving a sword from Mizuno, his equipment sponsor, and recording the Top Ten list for David Letterman's ''The Late Show'' on the field before the game, he had just four strikeouts after recording 14 in his perfect game.
But four Giants relievers combined on four hitless innings, with Santiago Casilla finishing up for his 19th save in 20 chances. Counting Cain's fifth inning, the Angels' final 15 hitters failed to reach base.
Melky Cabrera had three more hits to push his major league-leading total to 98, and Angel Pagan had a run-scoring single in the Giants' first game at Angel Stadium since they lost the final two games of the 2002 World Series in heart-wrenching fashion.
Mark Trumbo hit his 16th homer and Trout stole three bases to take over the AL lead for the Angels, who had won seven of nine interleague games over the previous two weeks. Los Angeles moved a season-high five games over .500 with back-to-back shutout victories over Arizona on the weekend, but its streak of consecutive scoreless innings ended at 22 on Crawford's second-inning double.
Jerome Williams (6-5) gave up seven hits and four runs while failing to get out of the fourth inning in his third straight loss for the Angels, and his second straight defeat at Angel Stadium after going 8-0 in his first eight home starts with Los Angeles.
Shortly after Williams left the game, the former Giants first-round pick was taken to a hospital as a precaution after complaining of shortness of breath. Angels outfielder Torii Hunter said Williams ''passed out'' in the locker room, but the Angels didn't confirm it, with manager Mike Scioscia saying only Williams is ''resting comfortably'' and is expected to stay overnight.
''It's tough when your teammate, your brother, is going through some things,'' Hunter said. ''I mean, you try to focus in on the game, but at the same time you're thinking about your brother in between pitches. They say he's going to be OK, and hopefully we'll see him (Tuesday).''
Williams improbably revitalized his career with Los Angeles late last season, but has yielded 16 runs in his last three starts after a strong start to the year.
''They're going to run some tests and see what they can find,'' Scioscia said. ''I think he's feeling much better right now than he did when he left, but obviously, we're just taking it one step at a time. Hopefully it's not going to be anything serious.''
Cain had retired 32 straight batters and hadn't allowed a run in 21 innings when he took the mound in Anaheim, but his quest for back-to-back perfection lasted only three pitches before Trout put a clean single into left.
''I was just trying to get on base, and whatever happens, happens,'' Trout said. ''We've just got to take it as another pitcher on the mound. He pitched a perfect game, and that's awesome. But we're trying to win, too, so we've got to put all that stuff behind.''
The Angels' speedy rookie scored on a fly ball from Albert Pujols, who has 33 RBI in his last 40 games after a slow start. Cain hit Pujols on the left hand with a 92-mph fastball in the third inning, but the three-time NL MVP stayed in the game.
NOTES: Lakers G Kobe Bryant watched the game from a suite. The 14-time NBA All-Star has lived in Orange County for several years. ... Trout leads the AL in steals despite playing just 46 games. He's the first Angels rookie to steal three bases in a game since Devon White in 1987.
---
---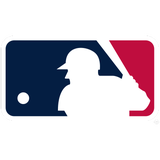 Get more from Major League Baseball
Follow your favorites to get information about games, news and more
---