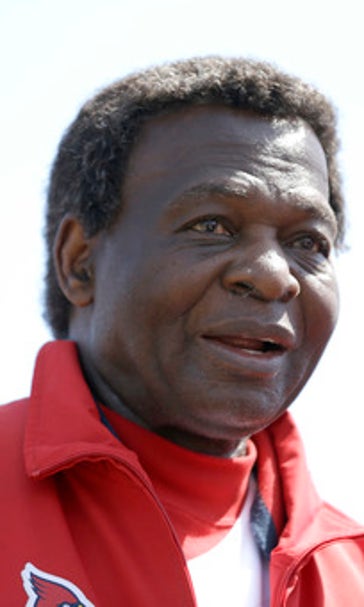 Brock overcomes leg amputation to throw out ceremonial pitch
April 11, 2016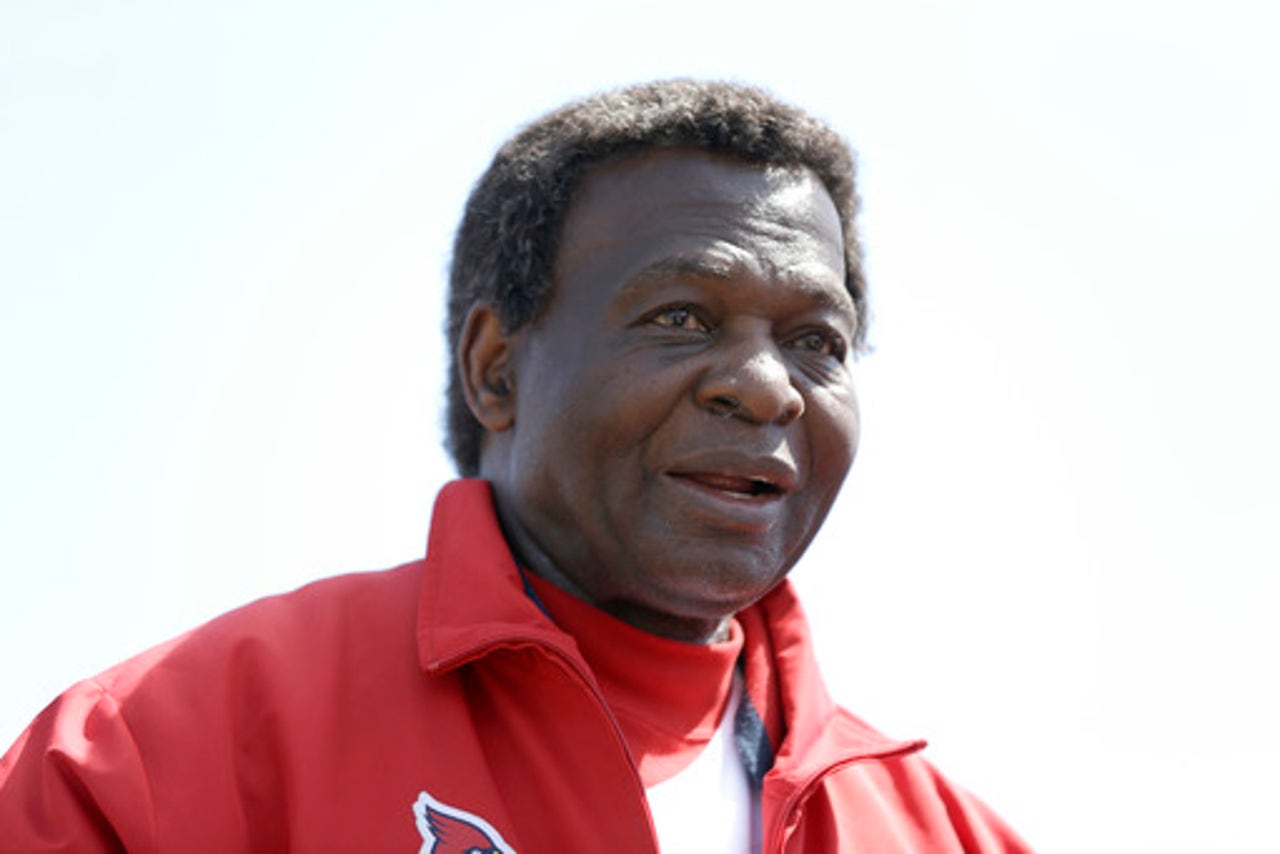 ST. LOUIS (AP) Six months after his left leg was amputated below the knee due, Hall of Famer Lou Brock threw out the ceremonial first pitch Monday night before the St. Louis Cardinals' home opener against Milwaukee.
The 76-year-old missed spring training for the first time in two decades with the Cardinals organization and targeted the opener as a return.
''I thought I could participate in the parade, but then they asked if I could throw out the first pitch, and that's a challenge,'' Brock said. ''I'm like whoa!''
Brock's leg was amputated because of an infection caused by complications from diabetes. He was diagnosed with Type 2 diabetes 15 years ago.
Wearing a prosthesis, Brock threw a strike to Cardinals catching great Ted Simmons, a former teammate.
''Somebody said - I don't know who it was - they said, `Finally Lou, after all these years, you hit the cutoff man,''' Brock said.
Brock was surrounded by his wife, Jackie, who wore an eye-catching gold outfit, and the rest of the Cardinals Hall of Famers, who dressed in their trademark red jackets.
Brock stole a National League-record 938 bases, including 118 in 1974. He had 3,023 hits, becoming a star after a celebrated trade from the Chicago Cubs in 1964 for pitcher Ernie Broglio.
Brock said he had to almost learn how to throw a ball all over again while wearing a prosthesis. He said balance was the biggest thing.
His fellow Hall of Famers made the day special from the start.
''We met in the lobby of the clubhouse and walking in, they all seemed to have gotten together and made sure they threw a big cheer when I walked in the door,'' Brock said. ''That was special.''
Bob Gibson, in particular, had some advice.
''He did say, `Flip your wrist and I don't want to see you using your body and falling down,''' Brock said. ''I said: `That's why you're here. You're supposed to pick me up.'''
Seeing Brock throwing out the pitch encouraged his family.
''To see him do that just put me at the top of the mountain,'' Jackie Brock said. ''So it's just real evidence how he has progressed, and we're looking forward to what's next.''
---
---