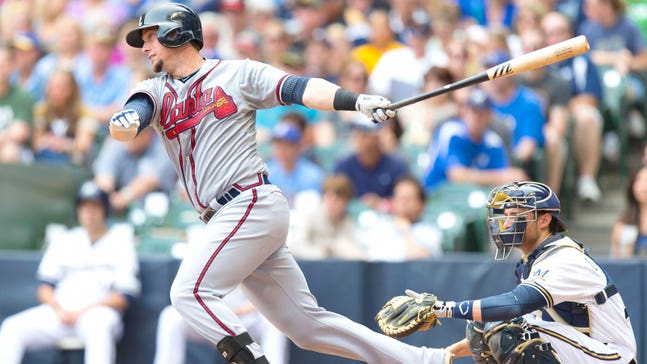 Braves agree to $23.5 million, 3-year deal with 3B Chris Johnson
Published
May. 2, 2014 6:03 p.m. ET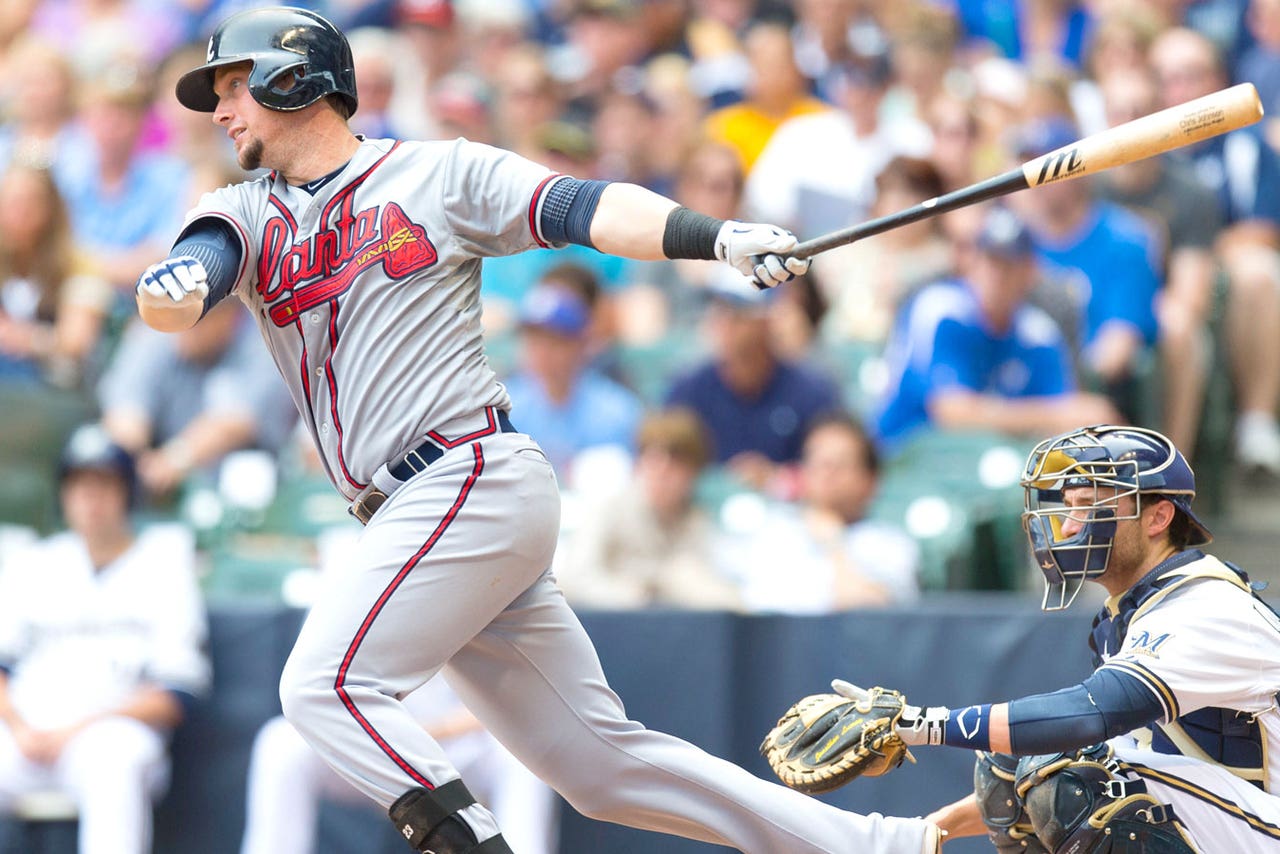 Braves third baseman Chris Johnson gets to keep his dream job for another three years.
Atlanta was the team he cheered for while growing up in South Florida, and he idolized third baseman Chipper Jones.
''In this game, not many times does a team tell a player they want him to be around for a really long time,'' Johnson said. ''I'm excited they feel that way about me and have the confidence in me to be around for a little while. Now I just want to work as hard as I can to prove they're right.''
After agreeing to a $23.5 million, three-year deal announced Friday, Johnson will be under contract through 2017.
Johnson, 29, was one of the team's biggest surprises last season. A supposed throw-in to the Justin Upton trade, Johnson ranked second in the NL with a .321 average. He had 12 homers and 68 RBIs.
His signing continues Atlanta's recent trend of signing a core of players to long-term deals.
First baseman Freddie Freeman, closer Craig Kimbrel, starting pitcher Julio Teheran and shortstop Andrelton Simmons re-upped with the Braves earlier this year, and right fielder Jason Heyward was signed through 2015.
General manager Frank Wren said Johnson's agent approached the team early last month to see if the two sides could work out an extension.
Wren said the Braves aren't placing unrealistic expectations on their third baseman. Johnson is off to a slow start this year, hitting .255 with one homer and four RBIs in 26 games.
''I think what we saw last year - maybe he's not going to hit .320, but we've always felt he was somewhere in the .280-.300 range as a hitter,'' Wren said. ''His career will tell you that.''
In the first 304 games of his career with Houston and Arizona, Johnson hit .276 and averaged eight homers and 43 RBIs.
''I think as we go forward,'' Wren said, ''that's the kind of player he can be - somewhere in that .285-.300 range - and hit 10-15 home runs, drive in 70 and play solid third base.''
Johnson was part of the trade that brought Upton, a slugging left fielder, to Atlanta and sent fan favorite Martin Prado, pitcher Randall Delgado and three minor leaguers to Arizona on Jan. 24, 2013.
''There's not many people that are going to be traded with him that aren't going to be `the other guy,' " Johnson said.
''But I'm fine with that. It's good because it doesn't bother me really to be the other guy. It kind of gave me the fire to prove I need to be here and was not just a name in the trade.''
Johnson is making $4.75 million this season under a one-year deal. The agreement includes salaries of $6 million next year, $7.5 million in 2016 and $9 million in 2017. Atlanta has a $10 million option for 2018 with a $1 million buyout.
Wren is grateful that Liberty Media, the Braves' owner, has committed the money to keep another part of the core group together.
''You have to be careful,'' Wren said. ''You have to have that combination of players and especially what we did all winter was looking at really high level young talent that was either pre-arbitration or first-year arbitration and extending them. It fits into that mold.''
Johnson, who would have been eligible for free agency after the 2016 season, met Jones was he played for Stetson and Jones' father Larry was an assistant coach with the school.
Johnson never imagined he would replace Jones the year after the longtime Braves star retired after the 2012 season.
''It's nuts,'' he said. ''It's crazy. I can't believe it. It's awesome, but I'm going to try to make sure I keep grinding and keep working and try to get better every day.''
---
---