Major League Baseball
Major League Baseball
Blue Jays 11, Twins 3
Published
May. 15, 2011 7:44 p.m. ET

Jose Bautista left the reeling Minnesota Twins in even rougher shape.
Baseball's reigning home run champion is giving the Twins quite the chase.
Bautista hit three homers for the first time in his career, raising his major league-leading total to 16 and sending the Toronto Blue Jays over the Twins 11-3 for a sweep of their three-game series. It was Minnesota's eighth straight loss.
Bautista, who led the majors with 54 homers last year, is hitting .415 with 13 homers and 21 RBIs over the past 19 games. He's now only two behind the home run total of the entire Twins team, who have gone deep just 18 times this year.
''Just got to play better. That's it. We've just got to play better,'' Twins designated hitter Jason Kubel said.
The Blue Jays have won a season-best five games in a row. The Twins have their longest streak since 2003, and have dropped lost 14 of their last 17 games.
''You definitely try and change things up, because everything we've done, nothing's worked yet,'' said right fielder Michael Cuddyer.
After popping out to third base in the first inning, Bautista hit a solo home run to the second deck of left field off of Twins starter Brian Duensing in the third.
In the fourth, Bautista hit a line drive solo homer just inside the left-field line off reliever Kevin Slowey. Both of those homers were hit into a strong wind that was blowing in from left at more than 20 miles per hour.
In the sixth, Bautista's two-run homer to right-center just cleared the 23-foot high wall and gave Toronto an 11-3 lead. Before hitting into a fielder's choice in the eighth, Bautista had homered four times in five plate appearances going back to Saturday's 11th-inning homer.
Bautista has 11 multihome run games since the beginning of the 2010 season and three this season. His recent surge has him ahead of last year's pace; he reached 16 homers on May 30.
''He's turned himself into the best hitter in the game, as far as I'm concerned. It's pretty amazing,'' Cuddyer said. ''Every single ball he hits whether it's a foul ball or whatever, is right on the barrel. To me it looks like he's used one bat the whole season. It's unbelievable. Words can't describe what he looks like at the plate right now.''
Brandon Morrow (2-2) limited the Twins to three runs over five innings to pick up the victory. Shawn Camp, Carlos Villanueva and Octavio Dotel combined to pitch four scoreless innings of relief for the Blue Jays.
Duensing (3-4) entered the game as arguably Minnesota's most consistent pitcher, but he lasted only three innings, giving up seven earned runs on eight hits. It was his shortest start of the season that wasn't affected by weather.
Slowey, a starter by trade who is adjusting to a bullpen role, gave up four runs over the final six innings. Given Slowey's struggles to get his arm in a reliever's rhythm, manager Ron Gardenhire was asked whether he'd swap Slowey and Duensing for the sake of the pitching staff since Duensing has excelled previously in the bullpen.
''If that has to happen somewhere down the road it would happen if we were forced into that, but Duensing is one of our starters,'' Gardenhire said.
Said Duensing: ''I want to be a starter, but whatever they decide, that's their call. I'll do whatever they want.''
The Twins had an opportunity to close the gap in the bottom of the fourth inning, loading the bases with none out. After Delmon Young struck out, Michael Cuddyer walked to force in a run. With the bases still loaded, Danny Valencia couldn't drive in a run with a fly out and Drew Butera followed with a strikeout.
Young struck out six straight times until a groundout in the eighth, and his batting average dropped to .203.
''He's been out awhile. All we can do is put him out there and let him swing,'' Gardenhire said.
Young struggled in the field, too, when he let a double off the wall by Rajai Davis bounce past him with no effort to chase it. He told Gardenhire he expected center fielder Denard Span to be there to back him up, but Aaron Hill scored from first base on the play.
''You can't just stand there and watch it bounce back. You have to go get it,'' Gardenhire said. ''He knew he screwed up.''
NOTES: Minnesota DH Jim Thome, who is on the DL with an oblique injury, is expected to participate in a simulated game Monday at Fort Myers, Fla. ... Bautista has seven homers in seven career games at Target Field. Twins stars Joe Mauer and Justin Morneau have hit five between them in 129 combined regular-season games here. ''There's no secret. They're just throwing me a lot of strikes right now,'' Bautista said.
---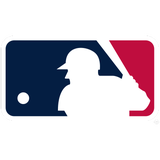 Get more from Major League Baseball
Follow your favorites to get information about games, news and more
---