Los Angeles Dodgers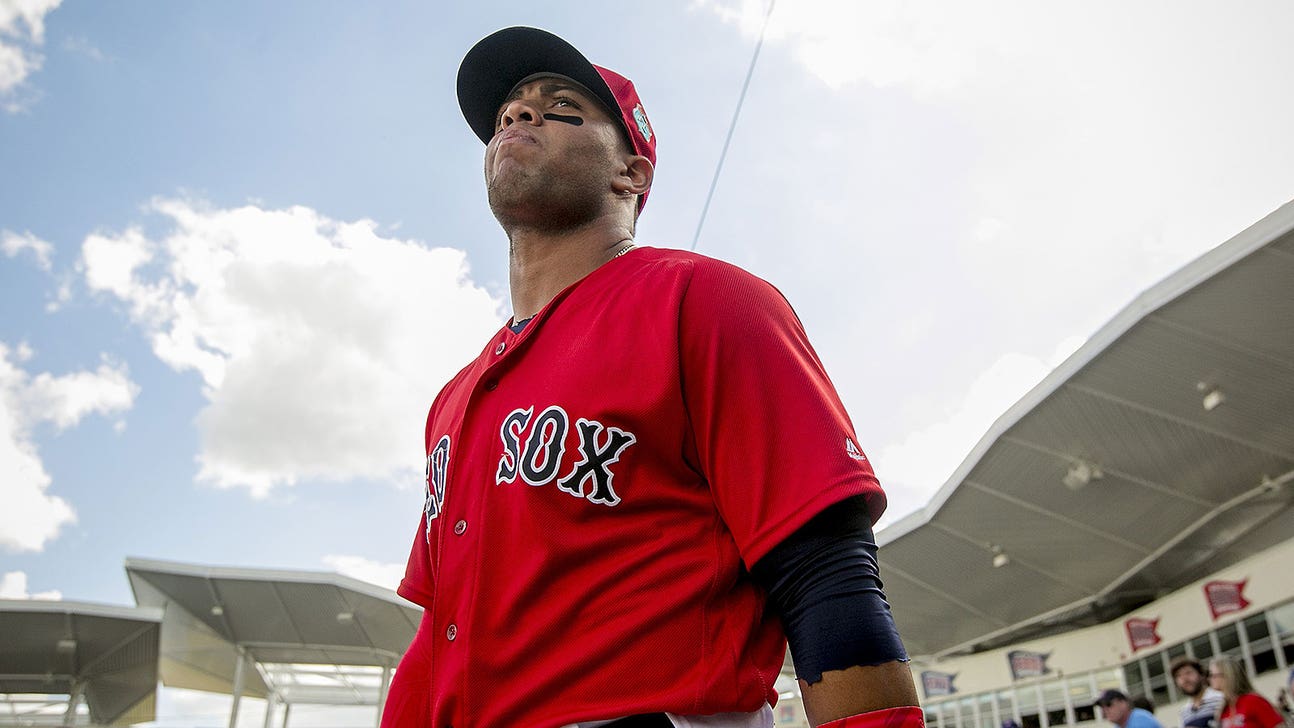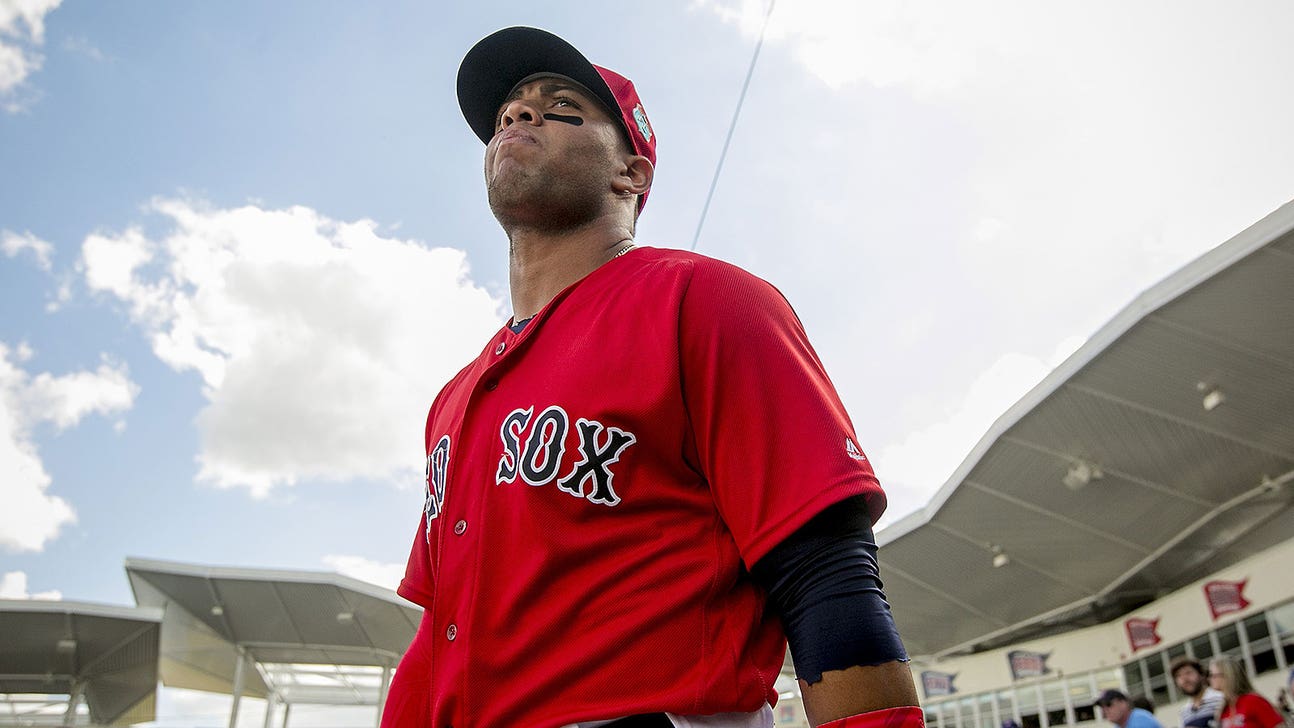 Los Angeles Dodgers
Baseball's financial disparity issue goes beyond just team payrolls
Published
Jun. 21, 2016 8:15 p.m. ET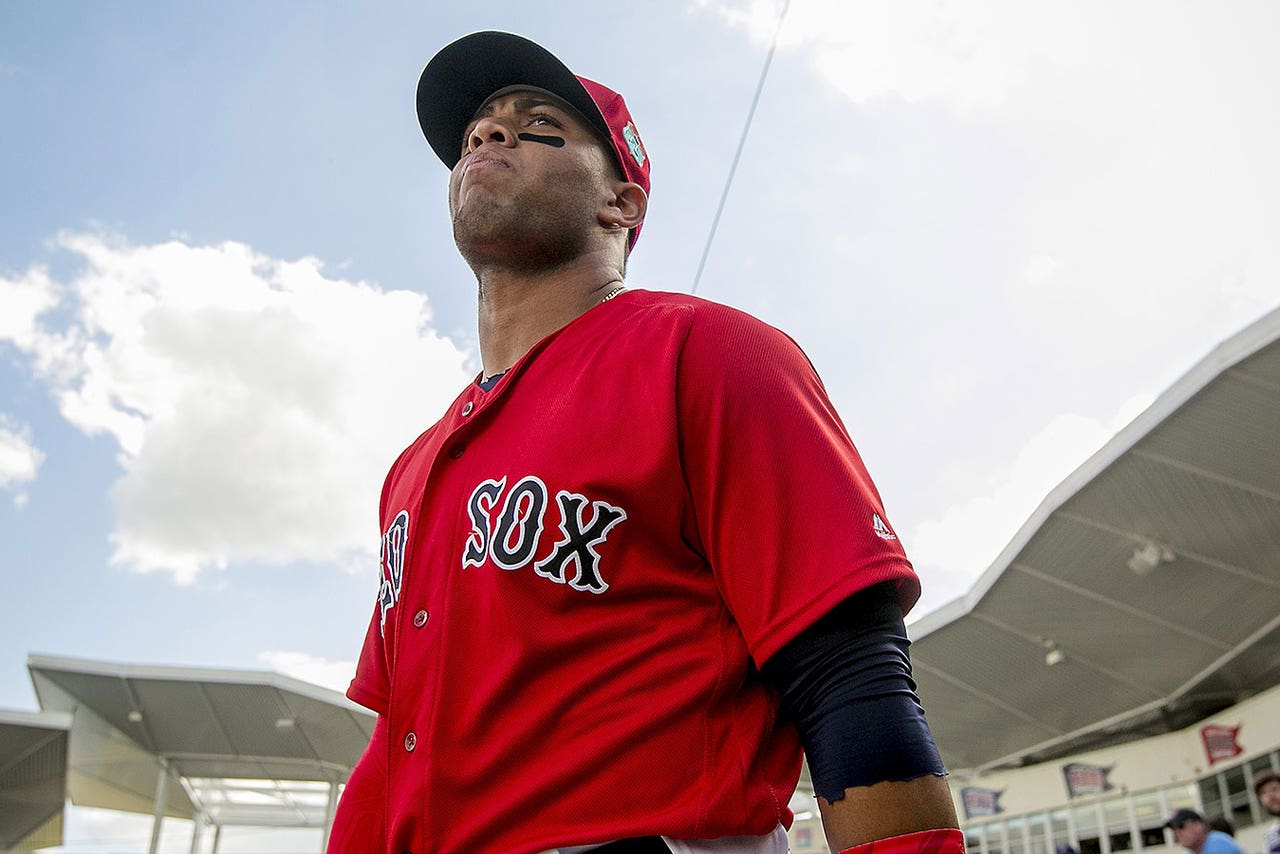 Want an example of the financial disparity that continues to trouble baseball despite the sport's best efforts to achieve competitive balance?
Consider that in the most recent signing period, the Dodgers' total expenditure on international amateurs was higher than the Opening Day payrolls of six clubs.
The Dodgers spent about $96 million, according to major-league sources -- about $48 million on bonuses and another $48 million in penalties for exceeding their bonus pool.
The Reds, Braves, Athletics, Marlins, Rays and Brewers all opened the season with payrolls below $96 million, according to Cot's Baseball Contracts.
Commissioner Rob Manfred told FOX Sports on Tuesday that baseball plans to address the issue in collective bargaining.
The current agreement expires Dec. 1.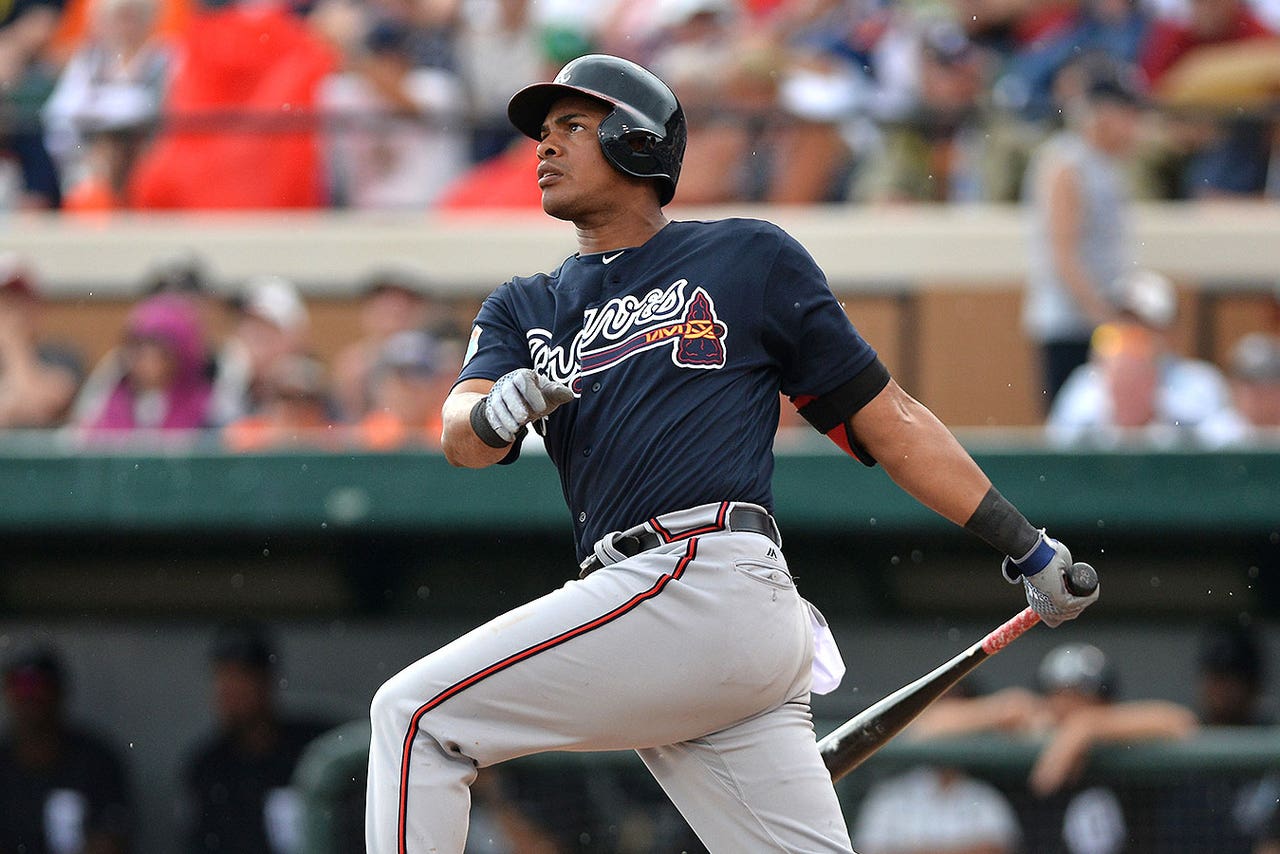 High spending has other benefits -- the Dodgers escaped a six-year, $62.5 million commitment to infielder Hector Olivera by sending him to the Braves.
"The system allows teams to spend what they spend -- that's the first point," Manfred said. "But the most important point from our perspective is that when you see that kind of disparity in any part of the system, it generally suggests to us that the system is not functioning in a way that promotes competitive balance.
"Rest assured, we're going to be making proposals to address that."
Low-revenue clubs, in particular, continue to express frustration that high-revenue clubs use their financial might to exploit the international market, as well as the major-league talent pool. The Dodgers also paid a record $43.6 million luxury tax on their record $291 million payroll last season.
Manfred previously has advocated for an international draft, saying that a single method of entry into the industry would help promote competitive balance and that the influx of high-priced Cuban free agents has "put a stress test" on the current system.
An international draft, though, will be difficult to implement for a variety of reasons, including the fact that different countries follow different rules for allowing players to join major-league organizations.
Manfred declined comment on any specific proposals, including the international draft.
But an official from a low-revenue team said that without such a draft, baseball would need to establish "hard caps" in the international market to prevent teams such as the Dodgers and Red Sox from spending so lavishly.
The Cubs spent the second-highest amount during the signing period that began last July 2 and ended on June 15 -- about $29 million total in bonuses and penalties, or about $67 million less than the Dodgers, sources said.
The Dodgers, though, operated perfectly within the rules established by the 2012 CBA and suffered consequences for their actions.
They not only will pay a 100 percent tax for every dollar they spent above their bonus pool, but also will lose the right to award any player more than $300,000 during the next two signing periods.
The Red Sox incurred the same penalties for the 2014-15 signing period after spending a total of about $76 million on international amateurs, according to sources, including $63 million in bonus and tax on Cuban infielder Yoan Moncada.
The rules for the domestic amateur draft are more restrictive, forcing teams to forfeit a first-round pick if they exceed their bonus pool by 5 to 10 percent and two first-round selections if they exceed it by more than 15 percent.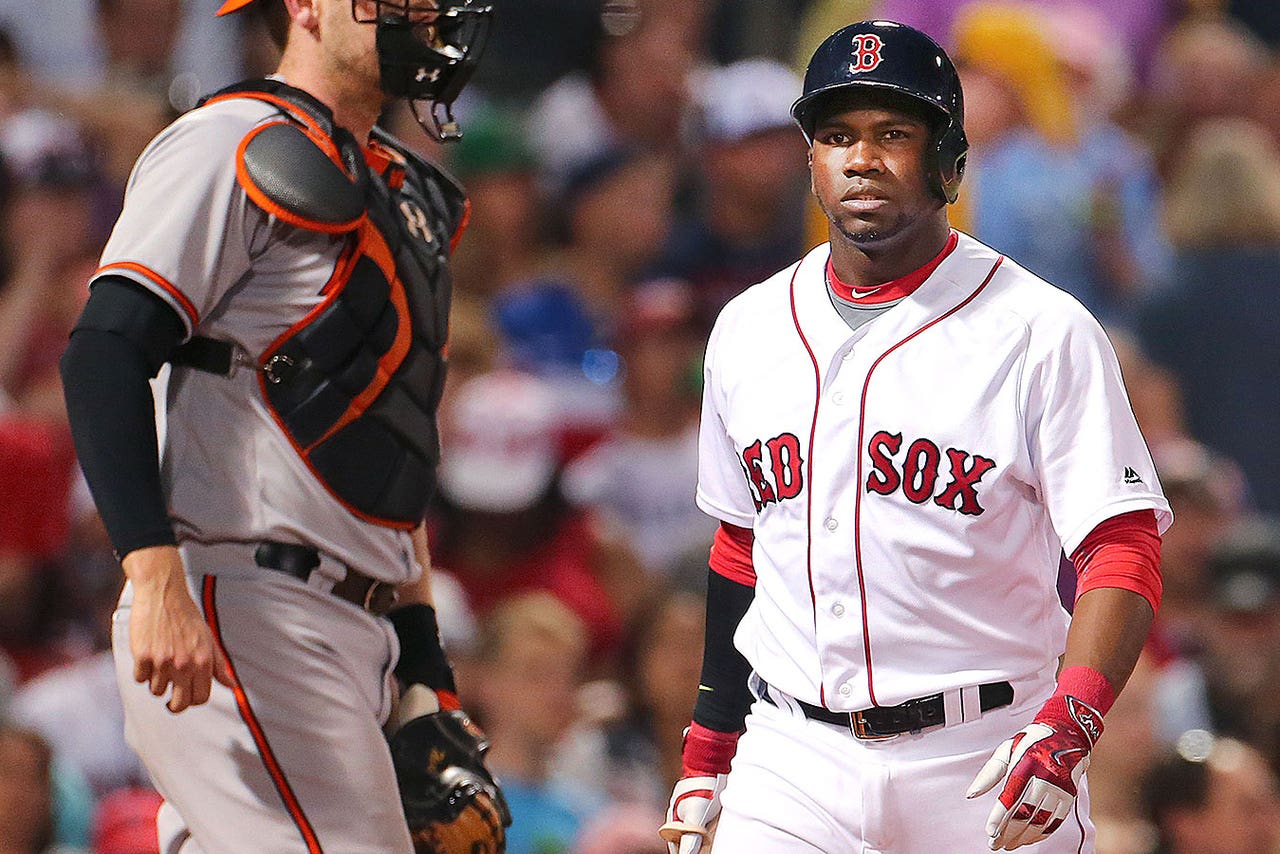 The downside to a bust is high. The Red Sox removed Rusney Castillo from their 40-man roster on Monday, less than two years after signing him to a $72.5 million contract.
In five years under the current system, no team has sacrificed a pick, indicating that the rules are achieving their desired effect.
The majority of the money that the Dodgers spent in the most recent international market went to three Cuban players -- pitcher Yadier Alvarez ($16 million), outfielder Yusniel Diaz ($15.5 million) and second baseman Omar Estevez ($6 million).
Another Cuban signee, right-hander Yasiel Sierra, was exempt from the international signing pool due to his age and experience, enabling the Dodgers to sign him to a six-year, $30 million contract without penalty.
Many Cubans never make an impact in the majors, as the Dodgers learned with two unrestricted free agents signed by their previous front office, infielder Alex Guerrero ($28 million) and shortstop Erisbel Arruebarrena ($25 million).
The Red Sox had an even more expensive failure with unrestricted free-agent outfielder Rusney Castillo, whom they removed from their 40-man roster Monday less than two years after signing him to a $72.5 million contract.
Cuban amateurs are an even bigger risk than more experienced players, but the success of just one effectively can pay for an entire group. Moncada, recently promoted to Double A at age 21, could become such a player for the Red Sox.
The accumulation of young international talent also benefits high-revenue clubs in other ways, better positioning them to make trades.
The Dodgers' current front office, for example, escaped a six-year, $62.5 million commitment to infielder Hector Olivera by sending him to the Braves. For the price of Olivera's $28 million signing bonus, the Dodgers effectively obtained left-hander Alex Wood, infielder Jose Peraza and relievers Luis Avilan and Jim Johnson. They later included Peraza in a trade with the Reds in which they acquired outfielder Trayce Thompson, left-hander Frankie Montas and second baseman Micah Johnson.
"Everyone focuses on major-league payroll, but it's everywhere," a second official from a low-revenue club said, referring to the advantages enjoyed by the Dodgers and other high-revenue clubs. "They can spend more on international, more on their front offices."
The international bonus limits, intended to create a drag on spending, obviously did not deter the Dodgers. Nor are they discouraging other clubs -- the Braves, Nationals and Padres are among the teams that reportedly will bust their budgets in the signing period that begins July 2, though not by nearly as much as the Dodgers.
The challenge for baseball is devising a fair system for all, and low-revenue teams are not optimistic that it will happen.
"Baseball will close this loophole," the official said, "and another one will open up."
---
---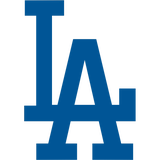 Get more from Los Angeles Dodgers
Follow your favorites to get information about games, news and more
---