Baker leaves Zimmerman behind Harper in Nats order 'for now'
May 9, 2016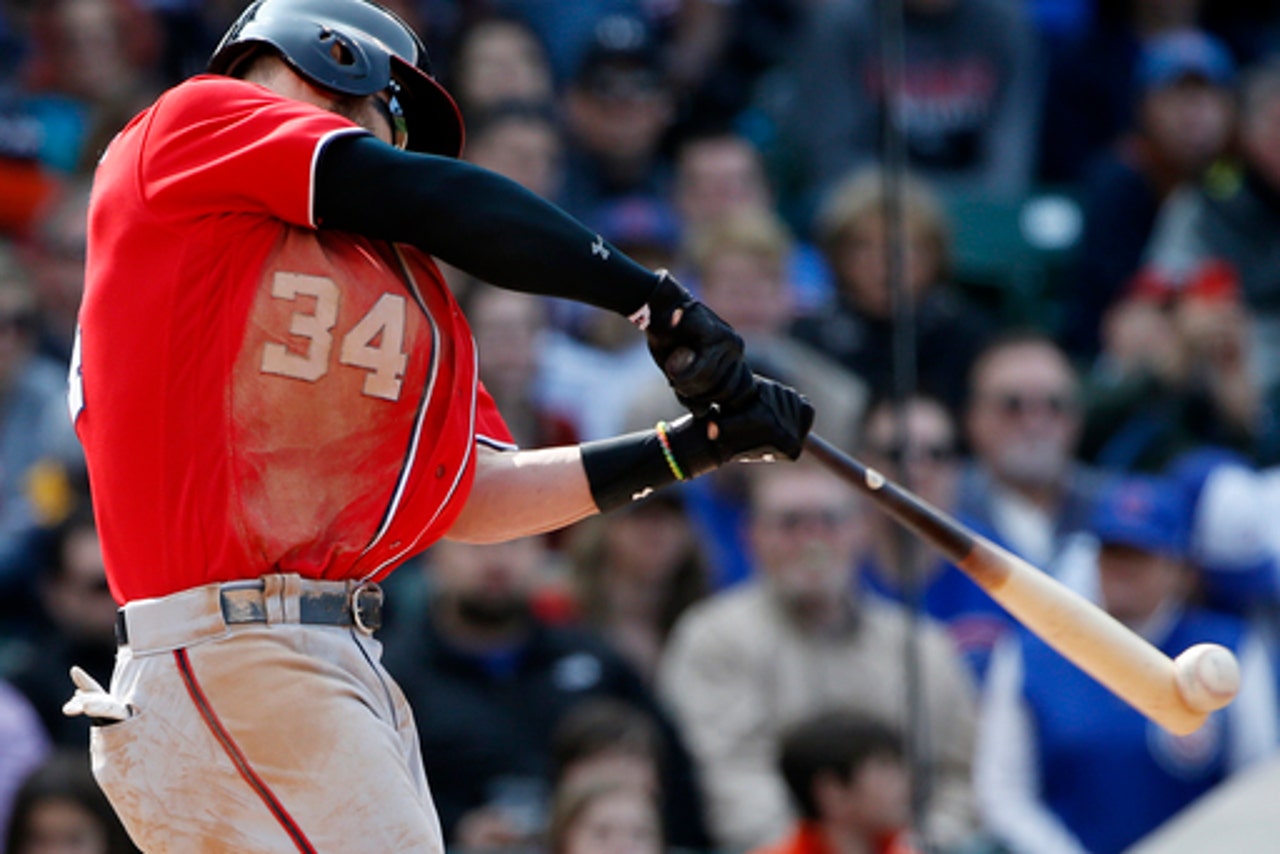 WASHINGTON (AP) Dusty Baker is sticking with Ryan Zimmerman as the Washington Nationals' cleanup hitter, right behind Bryce Harper in the batting order - at least, as the manager put it Monday, ''for now.''
A day after Harper tied a major league record by walking six times and Zimmerman failed to make the Chicago Cubs regret that strategy by going 1 for 7 and leaving 14 runners on base, Baker kept the middle of the order the same: reigning NL MVP Harper at No. 3, Zimmerman at No. 4 and Daniel Murphy, whose average is nearly .400, at No. 5.
Zimmerman entered Monday's game against the Detroit Tigers hitting .236 with one homer and 13 RBIs.
''I've been where Zim has been before. Unless you've been in Zim's shoes, then you really don't know what it's like psychologically. You know what I mean?'' Baker said. ''To feel that somebody still has faith in you, versus a fair-weather manager or a fair-weather fan. I'm not a `fair-weather' type guy. I'm not a `forever' guy, either. But a couple of days is not nearly as long as forever.''
When it comes to the psychology of being in Zimmerman's position - someone other teams would rather pitch to than the guy who bats a spot earlier - Baker has experience as a player and skipper in that sort of situation.
He batted behind Hank Aaron with the Braves, and he managed Barry Bonds with the Giants.
''Everybody's wondering about protection; I wasn't very much protection,'' Baker said. ''But Hank told me - he said, `Dusty, what you do is you get a pack of singles and doubles and they'll stop walking me.' ... You can take it personal if you want to, but he told me not to take it personal, No. 1, because if you take it personal, you're going to be in high anxiety or you're going to go through periods of stressing yourself out.''
Harper walked a total of 13 times in four games while the Nationals were getting swept by the Cubs. Zimmerman went 2 for 19 in the series.
''He might be the most dangerous hitter in the game right now,'' Tigers manager Brad Ausmus said of Harper. ''So if you do pitch to him, you pitch to him carefully. And if you think he can beat you, you probably don't pitch to him at all.''
As for perhaps moving Zimmerman, a 2009 All-Star, out of the cleanup hole, Baker said he ''thought about it hard and long,'' but he opted to keep things as-is.
One reason he doesn't want to move Murphy up from No. 5 to No. 4 is that both he and Harper are left-handed hitters. And Baker said Wilson Ramos, a right-handed catcher hitting .358, is too prone to grounding into double plays to want to have him up there after a walk to Harper.
''Do I tear up my whole lineup for three days? I think people are panicking a little early here. Early to me. I'm sure it's been the subject of discussion,'' the manager said. ''I've been at this a long time. Everybody's got an opinion on what my lineup ... should be. In the meantime, I'll make out the lineup.''
Note: Tigers RHP Jordan Zimmermann, who left Washington as a free agent in the offseason, said it ''felt a little weird'' to be a visitor at Nationals Park. ''To be honest, I thought I was going to be here my whole career,'' said Zimmermann, who was drafted by the Nationals, ''and it just didn't work out.'' He is scheduled to start Wednesday against RHP Max Scherzer.
---
Follow Howard Fendrich on Twitter at http://twitter.com/HowardFendrich
---
---