Major League Baseball
Major League Baseball
Astros getting what they paid for
Published
Jun. 9, 2010 1:00 a.m. ET

Houston does have a problem.
And there's no quick fix.
The Astros are in their 50th year of existence, and could reach the 100-loss level for the first time in their history.
Owner Drayton McLane likes to pass the buck.
"We drafted a lot of bad players,'' he has been quoted as saying to explain why the Astros are not only bad at the big-league level but are stuck with arguably the worst farm system in baseball.
It's time for McLane to look in the mirror.
It's not that the Astros have drafted a lot of bad players. It's just that McLane hasn't had the foresight to allow his scouting department to sign the better players that the Astros have drafted, and as a result, at a time when the Astros could use a major infusion of young talent they are stumbling along with a farm system that is at the bottom of baseball in terms of talent.
The Astros have been reminded of the penny-wise, pound-foolish mentality McLane has mandated for his scouting department in recent weeks.
Last week, the Chicago Cubs promoted right-handed pitcher Andrew Cashner, their No. 1 draft choice in 2008, to the big-league roster, and then this week, in the second round of baseball's first-year player draft, Kansas City selected right-handed pitcher Brett Eibner of Arkansas, Colorado took right-handed pitcher Chad Bettis from Texas Tech, and Tampa Bay took third baseman Derek Dietrich from Georgia Tech.
All four of those wanted to be Astros, but the Astros didn't want them, even at a bargain price.
When Cashner came out of Angelina junior College in 2007, he worked out for the Astros at Minute Maid Park, let it be known that he'd give the team a hometown discount and would sign for $175,000. He then saw the Astros pass on him in the draft because the folks in charge wouldn't authorize the investment. A year later, Cashner came out of TCU and signed with the Cubs for $1.54 million.
In the 2007 draft the Astros didn't have their first- or second-round draft choices because of the signing of free agents Woody Williams, who was released a year later and retired, and Carlos Lee, who has been a $100 million albatross. They then failed to sign their picks from the third round (Dietrich), fourth round (Eibner) and eighth round (Bettis) for what would have been a combined total of $1.2 million.
And don't even get into the Drew Stubbs fiasco, where the Astros reneged on a $900,000 offer, after selecting Stubbs in the third round out of high school, which led to Stubbs instead attending the University of Texas and ending up a first-round draft pick of the Cincinnati Reds three years later.
Roy Oswalt isn't blind to the Astros' plight. And at the age of 32, with a hefty contract, he has offered the Astros a chance to start a major rebuilding by informing them that if they decide they want to replenish their farm system by dealing him to a contender, he would waive his no-trade clause.
Next thing Oswalt knew the Astros had gone public with the conversation, creating the impression that Oswalt was demanding a deal in what could only be described as spin control from an ownership group that wanted to grease the skids so that when they deal Oswalt it will be because he forced the team to make the move.
"I didn't know it was going to come out (publicly),'' admitted Oswalt. "I thought it was an internal discussion. ... It seemed like something that would be beneficial to both sides. They have been saying their minor leagues are depleted.
"I told them that if they decided they wanted to go that way and could get a few pieces for me, I think that would be in the best interest of both parties.''
It makes sense.
Oswalt, after all, is making $15 million this year. He's going to make another $15 million next year. And he has a $2 million buyout on $16 million for 2012. Given the state of the Astros, a return of a couple quality prospects would be a boost to the talent base in the organization, like what San Diego was able to do last year with Jake Peavy or Colorado did prior to last year with Matt Holliday.
And that's not to mention the millions in payroll the Astros could cut, money that they could divert to scouting and player development, a long-term investment that the Astros have ignored in the McLane era, something they are paying the price for now.
ARIZONA FANS are giving the Diamondbacks the cold shoulder. Attendance has always been a problem for the franchise that in 2007 sold out the NLCS games against Colorado only because Alice Cooper bought up the remaining seats. But just how turned off the folks in Arizona are is evident by the fact that the New York Yankees are coming to Chase Field June 21-23 and the games are not even sold out. The Yankees and Boston Red Sox are virtual sellouts everywhere on the road, particularly in inter-league play, where they make rare appearances in National League parks.
COLORADO FIRST BASEMAN Todd Helton is in the worst prolonged slump of his career. This week he decided to try contact lenses, although eye tests did not show vision problems. Helton said his back is not a problem, but his 11 RBI through the team's first 58 games are a major issue in light of the overall struggles the Rockies have had offensively.
Looking for ways to jump-start an offense that has kept the Rockies from capitalizing on a strong pitching staff, Helton was recently dropped to sixth in the lineup for the first time since 1999. The only thing close to his struggles so far this year was in 2008, when Helton had only 21 RBI in the first 58 games of the season, and then had only two at-bats after July 4 before agreeing to offseason back surgery.
Who would have thought the Rockies would have a pitching staff that ranked fourth overall in the NL with a 3.67 ERA, fourth among bullpens (3.31) and sixth among rotations (3.85), but would be battling to stay above .500 and not running away with a division title.
FATHER-SON GAME: Colorado, Detroit, San Francisco and the Chicago White Sox all drafted the sons of their managers. The Tigers took high school catcher Patrick Leyland in the eighth round. The Rockies selected first baseman Mark Tracy in the 22nd round. The Giants selected reliever Brett Bochy, son of manager Bruce, in the 20th round. The White Sox drafted high school outfielder Ozney Guillen in the 22nd round. Leyland has a scholarship to Maryland. Guillen was offered a scholarship from the University of South Florida. Tracy, who made a verbal commitment to play football at Colorado State when he came out of high school but decided to play baseball instead, has used up his college eligibility and most likely will pursue a baseball career. Brother Chad is a prospect in the Texas system and Brian is an area scout for Pittsburgh.
ADDING IT UP: What's the big difference between Seattle and Texas? The Rangers, who are in first place in the AL West, and the Mariners, who are nine games back of Texas, have both played 30 games decided by one run, tops in the American League. The Rangers, however, are 17-13 in those games, and Seattle is 12-18 ... Cincinnati has used late-inning magic to stay in the NL Central hunt. The Reds lead the majors with 11 victories in their last at-bat, one ahead of Atlanta. ... The Dodgers have an overpowering bullpen, which has shown up with them having rattled off 42 consecutive wins in games in which they have had a lead after seven innings, best active streak in the majors. St. Louis has won its last 40 games with a lead after seven innings. Next is Florida at 26 games.
FINAL WORD: Stephen Strasburg was worth all the hype and then some in his debut on Tuesday night. He gave the Washington Nationals a much-needed shot in the arm, and provided a nice lift for Major League Baseball. He is easily the most hyped new face since the arrival of Mark Prior with the Chicago Cubs.
But whenever there is a lot of hype over a pitcher's debut, memories of David Clyde surface. Texas took Clyde in the first round of the 1973 draft, and then brought the high school left-hander directly to the big leagues, looking for a way to provide some cash flow for a franchise that was bordering on bankruptcy.
Clyde was supposed to make two starts and get sent down, but he pitched well enough and crowds were big enough that he wound up staying with the Rangers, who were in their first season in Texas after moving from Washington.
Clyde's debut was the first sellout in Rangers history, and his starts averaged 27,000 tickets sold, while the Rangers' other games averaged 6,000 tickets sold.
---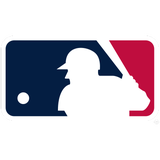 Get more from Major League Baseball
Follow your favorites to get information about games, news and more
---