Major League Baseball
Major League Baseball
Astros 6, Pirates 2
Published
Jul. 7, 2010 4:55 a.m. ET

Wandy Rodriguez insists he hasn't changed anything over his last few starts. He's just found his pointpoint location.
The 31-year-old left-hander struck out 10 and allowed four singles in seven innings and the Astros snapped a three-game losing streak with a 6-2 win over the Pittsburgh Pirates on Tuesday night.
Rodriguez (6-10) has won his last three starts, the longest winning streak by an Astro this season. He's allowed only two earned runs in those starts for a 0.90 ERA.
``Nothing different,'' he said. ``I try to throw the ball where I want, and I just throw my pitches. I'm the same. I've felt great the last three starts. When I have good command on my breaking ball and fastball, you can see a lot of games like this.''
The Astros tabbed him as the No. 2 starter behind ace Roy Oswalt coming into the season, hoping he could improve on last year's 14-12 record. But Rodriguez lost four of his first five decisions and dropped six of seven between May and June before starting his current streak.
Carlos Lee and Lance Berkman homered and Michael Bourn scored two runs for the Astros, who've won all four meetings with the Pirates this season.
Rodriguez finished one strikeout shy of his career high, which he last reached almost exactly a year ago against Pittsburgh. He gave up two walks, both in the first inning, and reached double-digit strikeouts for the fifth time in his career.
``We knew that he had the ability to throw like that,'' manager Brad Mills said. ``He threw like this several times last year. He's just built good start after good start after good start, and that's what we were looking for, to be able to put it all together.''
The Astros staked Rodriguez to a 2-0 lead in the first inning off Pittsburgh starter Brad Lincoln (1-3), a rookie who played at the University of Houston.
Bourn, selected to the NL All-Star team by manager Charlie Manuel, led off with an infield single and stole second. He advanced on Jeff Keppinger's flyout and scored on Berkman's groundout.
Lee followed with a solo home run to left center, his 11th of the season.
Bourn singled and scored again in the third, rounding the bases on Keppinger's double off the left-field scoreboard. Berkman then homered into the left-field balcony, just inside the foul pole, for a 5-0 lead.
Lincoln allowed five runs on seven hits in his sixth career major-league start. He played in front of about 200 friends and family, but said that added pressure didn't affect his performance.
``I wasn't really that emotional,'' Lincoln said. ``I had some butterflies in the first inning, but I just couldn't get comfortable out there, couldn't find the strike zone with my fastball.''
Rodriguez, meanwhile, retired eight hitters in a row - three on strikeouts - after the two walks in the first inning.
Andrew McCutchen led off the fourth with a single, Pittsburgh's first hit. McCutchen eventually scored on Ryan Doumit's single to left. Rodriguez escaped a one-out, bases-loaded jam later in the inning, getting Bobby Crosby to pop up before striking out Lincoln.
Rodriguez was sharp again in the sixth, striking out Pedro Alvarez and Doumit. He fanned Crosby and pinch hitter Andy LaRoche in the seventh to set a new season high.
``He's been throwing the ball well, throwing the ball with confidence,'' Mills said. ``It's just being able to put into play and bringing to the game what they've been working on, and then he's been able to build some confidence with that.''
The Astros added another run in the seventh off Javier Lopez. Garrett Jones drove in a run with a single in the eighth against left-hander Tim Byrdak.
Houston third baseman Chris Johnson made a diving catch to rob Lastings Milledge of a hit in the ninth.
NOTES: Rodriguez has allowed three earned runs or fewer in 11 of 17 starts. ... Astros general manager Ed Wade said IF Geoff Blum will undergo arthroscopic elbow surgery on Wednesday. Blum said he felt his elbow pop while putting on his shirt following Thursday night's game in San Diego. ... Pirates 1B Steve Pearce will get an injection on Wednesday for the tendinitis in his left knee. Pearce has been on the disabled list since late May. The Pirates say Pearce will be inactive for 7-10 days after the injection, and is not expected to play again until August. General manager Neal Huntington said the injection was the best option to treat the injury, but surgery remains a possibility.
---
---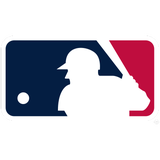 Get more from Major League Baseball
Follow your favorites to get information about games, news and more
---