Major League Baseball
Major League Baseball
Astros 5, Reds 3
Published
Sep. 8, 2012 4:35 a.m. ET

Astros interim manager Tony DeFrancesco dreaded the sight of closer Aroldis Chapman jogging in from the bullpen, ready to hit triple digits on the radar gun and extend his two-month streak of perfect endings.
For one night, the left-hander couldn't do either.
Matt Dominguez hit a three-run homer in the ninth inning Friday night that broke Chapman's streak of 27 consecutive saves and powered Houston to a 5-3 victory over the Cincinnati Reds.
Chapman (5-5) hadn't blown a save chance since June 24, putting together a club-record streak of converting saves. He had it broken by a player who was out of the starting lineup because of a sore left wrist and wound up getting his face splattered with shaving cream by joyous teammates.
''That was worth the whole time I've been here,'' said DeFrancesco, who took over on Aug. 19 after Brad Mills was fired. ''They come in the locker room, they're smiling, they give him the pie in the face. It was a good feeling for us.
''That's a good team over there. I felt like Rocky versus Apollo Creed today.''
Shockingly, the 95-loss Astros were the last ones standing.
''He showed he's not perfect,'' Reds manager Dusty Baker said of Chapman. ''He's been as near perfect as anybody for the last two months.
''It was just their night.''
Tyler Greene and J.D. Martinez singled off Chapman with one out in the ninth. Dominguez, who got into the game after second baseman Jose Altuve got hurt, fouled off a 98 mph fastball, then connected on one at 98 mph for his second career homer.
Dominguez was expecting the 100 mph fastball that is Chapman's distinctive pitch.
''There's nothing else you can really look for,'' Dominguez said. ''He got a fastball up in the zone. I took a good swing at the first one and fouled it off. I happened to get the barrel on the second one.''
Although the wrist was still sore, the immensity of the moment took over.
''A couple of days ago, it was hard to hold a bat,'' he said. ''Today I could still feel it, but with all the adrenalin and stuff going in the game, I didn't feel it too much.''
It was the fourth homer allowed this season by Chapman, who is 35 of 40 in save chances overall.
Hector Ambriz (1-0) got two outs in the eighth. Wilton Lopez pitched the ninth for his third save in six chances.
It was the sixth time the Reds' bullpen - the best in the NL - failed to close out a win for Homer Bailey, leaving him stuck at 10 victories. Bailey pitched into the seventh inning, giving up two runs on a first-inning homer by Justin Maxwell.
Ryan Ludwick had a two-run single, and Jay Bruce singled home the tiebreaking run in the fifth off Lucas Harrell.
The Reds had Joey Votto back at first base for the second straight game. Votto missed 48 games because of torn cartilage in his left knee. He flied out and drew three walks, one of them intentional.
Although Votto was back, the Reds were missing the other side of the infield. Third baseman Scott Rolen had an MRI that found inflammation in his lower back and will miss at least a few games. Shortstop Zack Cozart was still bothered by a sore back, which he hurt on Tuesday.
Bailey and Harrell also went head-to-head on Saturday in Houston, each allowing one run and failing to get the decision. The Astros won it on an error in the ninth.
Maxwell's two-run homer on Friday was a familiar development in a couple of ways. Maxwell's solo homer accounted for the only run Bailey allowed last Saturday in Houston. Also, Maxwell has 14 homers this season, eight in games in which Harrell pitched.
The Reds opened the bottom of the first with two singles and a four-pitch walk to Votto. Ludwick singled to tie it 2-all.
''I felt like I was awful today,'' said Harrell, who gave up seven hits and walked four in six innings. ''I couldn't throw pitches where I wanted.''
Chris Heisey tripled in the fifth inning and scored on Bruce's opposite-field single, giving the right fielder a seven-game hitting streak. Heisey had three hits overall.
Notes: Astros 3B Brandon Laird got sick before the game, prompting the Astros to give Matt Downs his 11th start at the position. 3B Scott Moore was out with a strained groin, and Dominguez had the sore left wrist. Dominguez got into the game in the third inning after Altuve left with a strained abdomen, forcing Downs to move to second base. ... Downs had a 13-pitch at-bat before striking out in the sixth. ... Reds 3B Todd Frazier has reached base in each of his last 29 games, passing Votto for the longest streak by a Red this season.
---
Follow Joe Kay on Twitter: http://twitter.com/apjoekay
---
---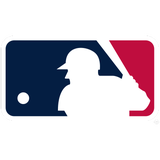 Get more from Major League Baseball
Follow your favorites to get information about games, news and more
---