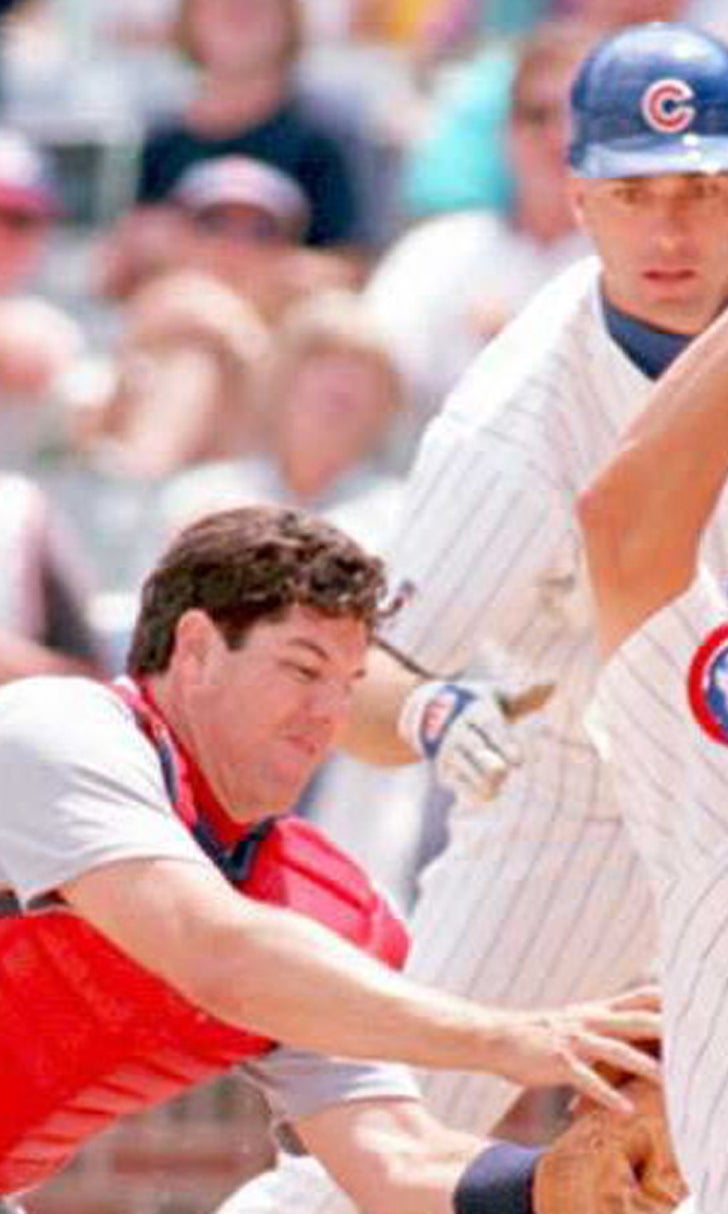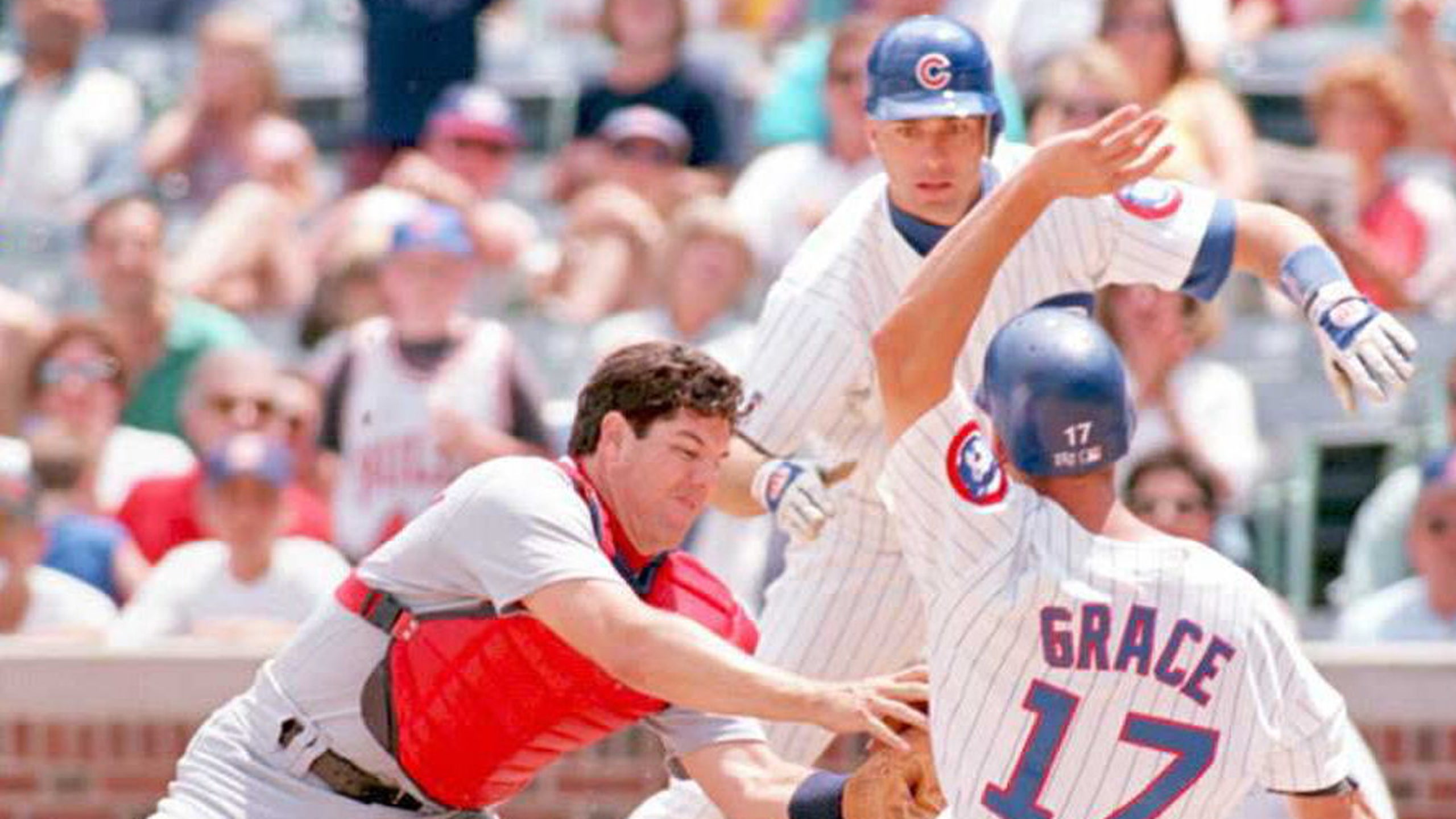 As ex-player for both clubs, Zeile knows all about Cards-Cubs rivalry
BY Sam Gardner • October 8, 2015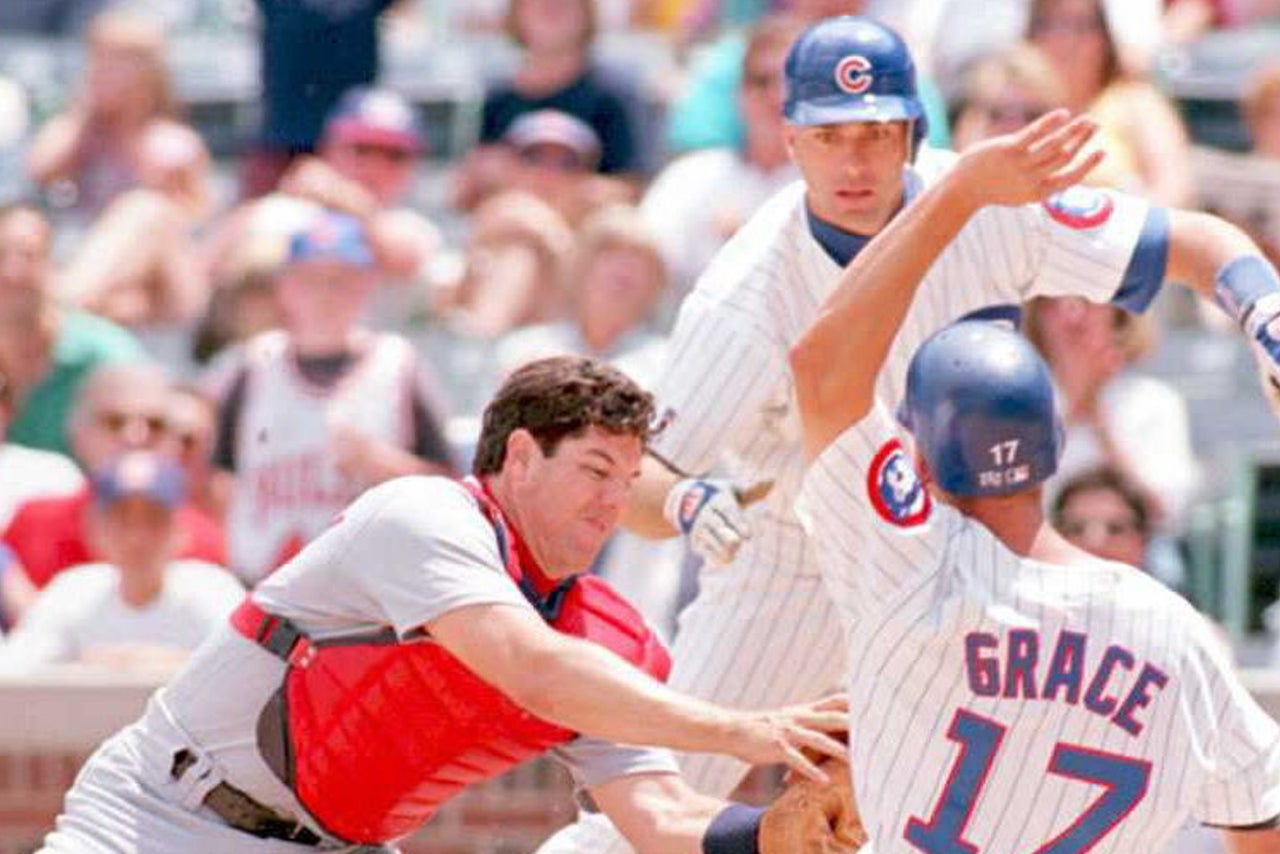 It's no secret that there's no love lost between fans of the St. Louis Cardinals and the Chicago Cubs.
When the rivals take the field in St. Louis for their first-ever playoff meeting in Game 1 of the NLDS Friday afternoon, supporters of both teams will no doubt be eager to root on their most hated adversary's demise.
But make no mistake, the players on the field don't like each other all that much either. While most of them didn't grow up living and breathing the Cardinals-Cubs rivalry — Cardinals closer Trevor Rosenthal is the only player on either team born in the state in which he now plays, growing up 250 miles from St. Louis in Lee Summit, Mo. — it doesn't take long for the acrimony between the clubs to become ingrained.
A Southern California native, Todd Zeile spent time with both the Cardinals and the Cubs during his 16-year big-league career. He played in 76 games against the Cubs as a member of the Cardinals between 1989 and 1995, then played seven games against St. Louis as member of the Cubs after he was unceremoniously dealt to Chicago midway through the '95 season.
Through his experiences on both sides of the Cubs-Cards spat, as well as his involvement in others — he played for both the Mets and Yankees and was a member of the former during the 2000 World Series between them — Zeile came to learn just how heightened the contempt for a rival becomes when the pressure is ratcheted up, particularly when one club is thought to be emulous of the other.
"The Cubs haven't won since 1908 and have really never even had an opportunity to be in World Series play in so many years," Zeile said. "The Cardinals have continued to be one of the great modern day franchises in baseball history, so it starts to look a little bit more like the Yankees-Red Sox rivalry used to, where there's some (geographic) territory but there's also the sticking point of the perennial winner vs. the perennial loser.
"But there's, I think, an arrogance associated with the Cardinals organization, in the mind of the Cubs, because of their winning attitude and because of the fact that they support so well. The Cubs would like nothing more than to finally throw a haymaker and have it land and knock the Cardinals off their perch."
During his time on both sides of the skirmish, Zeile says he found the games between the Cardinals and Cubs to be the easiest to get out of bed for, and often the atmosphere played a role in the energy he'd bring to the ballpark. It showed on the field, too, as Zeile posted a .276/.387/.452 slash line in his career against the Cubs as a Cardinal — each number above his career average — and capped it off with a two-homer game in his final appearance in the rivalry before switching uniforms.
"Anytime you're on a team where you go into the opposing field or the opposing team comes to you and you see a lot of their jerseys and colors and fan base — Yankees-Mets, Dodgers-Giants, Cubs-Cardinals — I think the game takes on a little different feeling right there," Zeile said. "There's a different energy in the stands that I think sometimes translates to the players. You play a whole lot of games and it's hard to get up for every game. It's hard to really feel the energy day in and day out, but those are games that I always loved to play."
For Zeile, the changing of allegiances was not something he especially wanted. Zeile had reportedly agreed to a long-term extension with the Cardinals in '95 before team ownership reneged, choosing to offer him a one-year deal instead. Zeile says he told the team he wouldn't sign a one-year deal "on principle" and threatened to divulge details of the spat during arbitration later that season.
So the Cardinals traded him to Chicago at the eleventh hour before the hearing, then fired manager Joe Torre hours later. It was in the aftermath of that dispute that Zeile got a true taste of what the Cubs-Cardinals rivalry felt like from the other side.
"(Then-Cardinals owner) August Busch said that he'd gotten rid of the two bad apples of St. Louis, so when I went to Chicago, it was kind of a breath of fresh air for me because of all the crap that had been going on," Zeile said. "But when I came back to St. Louis in a Cubs uniform — or any other uniform, but especially a Cubs uniform — you would have thought I assassinated the president.
"I was enemy No. 1, the most hated guy in town. I got booed, my kids got booed and I was treated horribly because of the smear campaign that had been done. And the fact that I went from the Cardinals to the Cubs only added to that."
Fortunately, Zeile's experience on the Chicago side of the annual fracas was short-lived. He homered in his first game against the Cardinals as a member of the Cubs and hit an RBI double in extras in his last. But he struggled overall, hitting just .154 (4 for 26) against St. Louis that year, with one of his hits coming in his first post-trade at-bat against Mike Morgan, the guy he was traded for.
By the next spring Zeile had signed with the Phillies and played for nine teams in his final nine seasons before his retirement in 2004, but he still looks back passionately on his days rooted in one of the game's best clashes.
"No matter what divisional changes and league changes there have been in baseball, the Cubs and Cardinals remain in the same division, so that means, in the modern era, they play each other 19 times a year," Zeile said. "And I can tell you, as a guy that was in a lot of different uniforms, with the teams that you play 19 times a year, if there's any history or any feeling of inferiority there, the tempers flare at times and the rivalry grows."
Perhaps the best illustration of that came during Zeile's tenure with St. Louis, when things became so heated after a 1992 game that a pair of Cardinals players ended up fighting each other over the transgressions of a player from the Cubs dugout.
The fisticuffs ensued after Cardinals first baseman Pedro Guerrero invited Sammy Sosa, then a light-hitting center fielder in his first season with the Cubs, into the St. Louis clubhouse after a 5-4 Chicago win at Busch Stadium. While Guerrero showered, Sosa sat in a chair by Guerrero's locker, only to be approached by a group of Cardinals players who weren't thrilled by the 23-year-old's presence.
"Todd (Worrell) and Joe Magrane and Rex Hudler, a bunch of the Cardinal guys, saw Sammy sitting there — this was before Sammy became Big Sammy and was hitting home runs — and finally, with some composure, Rex walked over to him and said, 'Look, I don't know why you're here, but you guys just got through kicking our ass on the field and we'd kind of appreciate it if you'd get out of our locker room,'" Zeile recalled. "But Pedro heard him from the shower and came running out cursing at Hudler, telling him that this is his friend and he doesn't have to go anywhere."
One thing led to another, unkind words were said, and Worrell and Guerrero ended up in a brawl that spilled into Guerrero's locker. It was ultimately broken up by manager Torre, who later banned fraternization with opposing players in the St. Louis clubhouse.
"Todd chirped in from the table and said, 'Hey Pete, you better get this guy out of here and stop this talking, or something bad's going to happen,'" Zeile said. "And Pete popped off at Todd and Todd said, 'I'm going to snap you in half.' And Pete popped off at Todd again, and Todd threw the table over and they had a full-blown fight in the clubhouse.
"Meanwhile, Sammy snuck out during the fight.
"It was pretty intense, and I don't think guys like opposing players in their clubhouse anyway, but this was different. It was the Cubs; it was an emotional game, a rivalry game that we got beat and there was that extra emotion that I think was added to it by having a Cub in the Cardinal clubhouse."
Things haven't changed much since, either. Now that the pressure of the postseason is weighing on both teams, fans probably shouldn't expect a detente anytime soon, and for the Cubs, especially, maybe a little extra motivation is all they need to get over the century-long hump.
"(Joe) Maddon probably likes the way things are matching up," Zeile said of the Cubs' manager. "Obviously you want to win the division so you don't have to be in the one-game playoff, but I think Maddon would like to knock them off. I think in his mind it would instill a confidence in his guys that this is real. This is something that is more than just a good six months ... that they have another month to play.
"I think that for the first time in a lot of years that I don't get the sense that the Cubs are (perceived) like, 'Yeah, they're good, but it's a matter of time before they're going to fold.' I don't really see that, and I think Maddon, this season, has done an excellent job of making sure that the players don't buy into that and dispel the Cardinal Way and the Book of Cardinal that seems to be in the back of a lot of Cubs players minds' when they take the field."
You can follow Sam Gardner on Twitter or email him at samgardnerfox@gmail.com.
---
---