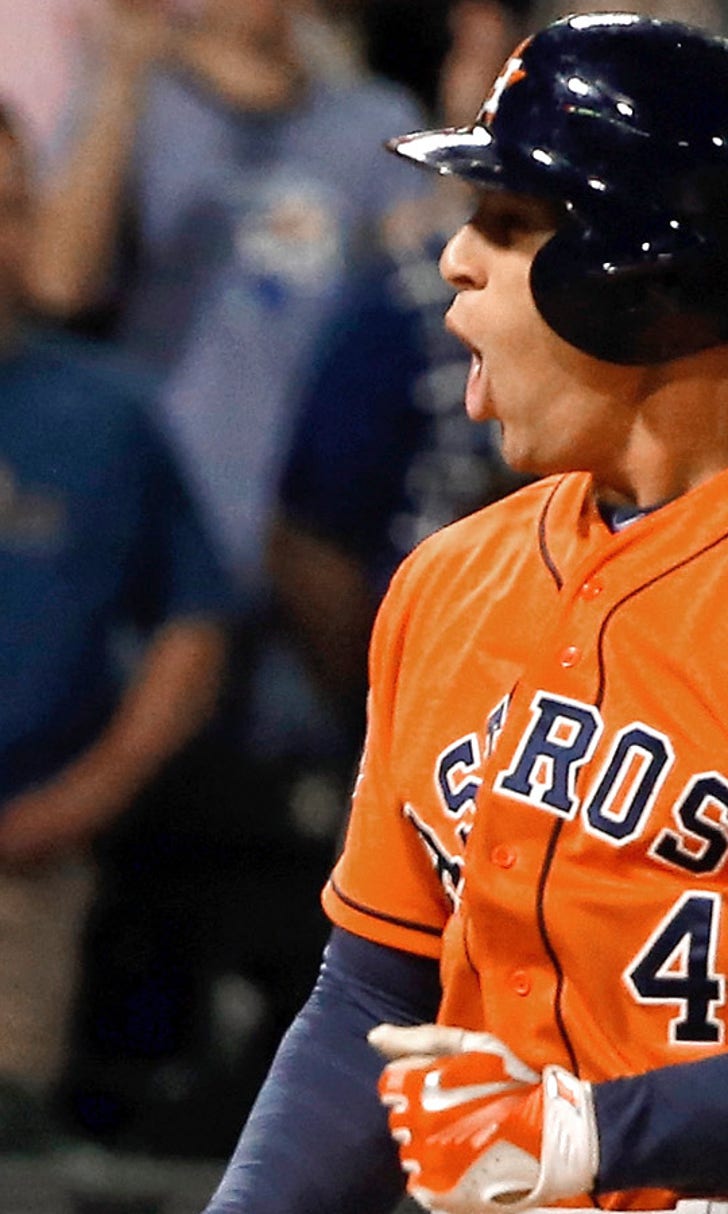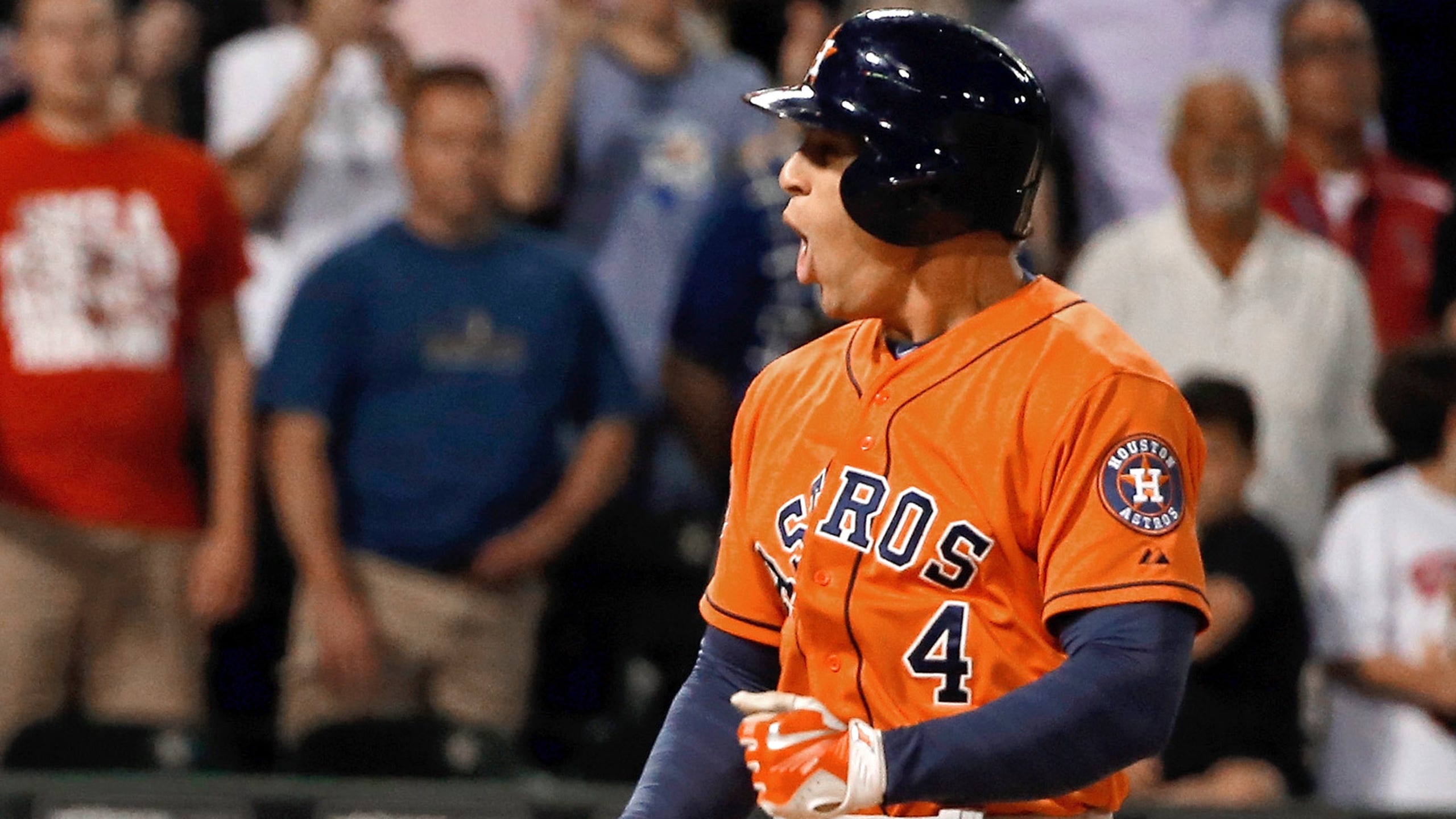 After 5-5 game, Springer's on fire right now for Houston
BY foxsports • June 11, 2015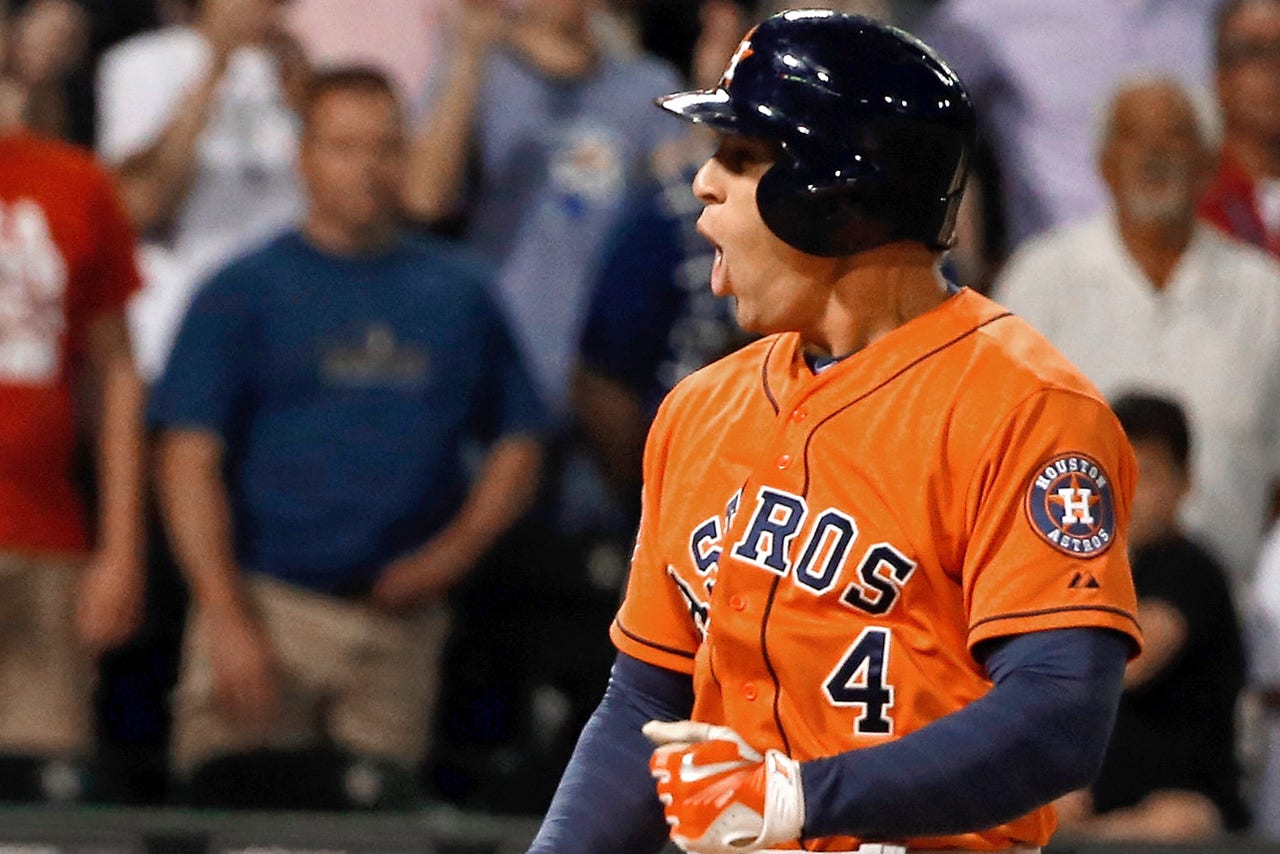 The Houston Astros are experiencing their toughest stretch yet this season, losing seven games in a row and averaging just 2.3 runs per game in that span.
Outfielder George Springer, however, is more than doing his part: He went 5-5 in Wednesday's series finale against the White Sox and has picked up 11 hits over his last six games. 
While going 5-5 in a game is an impressive feat (he's the first Astro since Brandon Barnes in 2013 to pull it off), his personal accomplishments are minimized given the Astros' continued slide. 
As he told MLB.com's Brian McTaggart, "I'd rather win. We hit some balls hard again that got caught, and [Preston] Tucker with the [potential] home run that got robbed [in the seventh]. It happened, so we've got to go out and keep playing hard and grinding out these games."
Springer has now made 16 starts as Houston's leadoff hitter, and it's a tactic that's working: he's reached base in 15 of those 16 games and is hitting .300 atop the lineup. 
Said his manager, A.J. Hinch, of his progression and maturation at the plate: "He's a good hitter. I think his pitch recognition has been good, and he's toned down a little bit of the violence out of his swing. Whether that's being in the leadoff spot or him just continuing to mature, he's just a very, very good hitter, and obviously tonight he had a great night, individually."
---
---