UNC Basketball: Tar Heels dominate Chaminade at Maui Invitational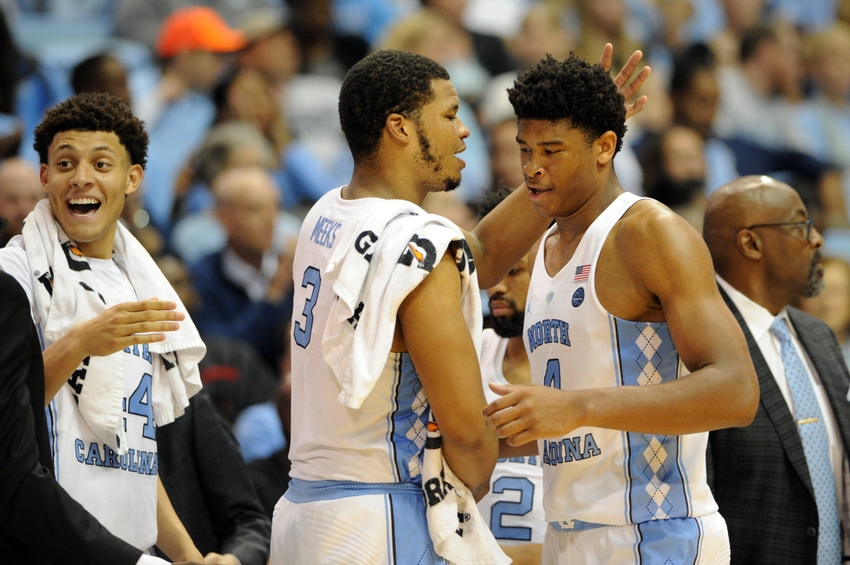 UNC front court shines, dismantles tournament host Chaminade
Chaminade hung around early in the first half of Monday's first round game, but UNC pulled away before halftime and never looked back.
Using a balanced scoring attack and dominant front court play, the Tar Heels showed the nation just how good they can be.
The Tar Heels' starting front court of Isaiah Hicks and Kennedy Meeks combined for 42 points and 16 rebounds against the Silverswords. The big men hit 15-of-20 shots from the floor and 12 of their 16 free-throw attempts.
Hicks led all scorers with 22 points, setting a new career-high for the senior power forward, Meeks hit all seven of his shots from the floor and had double-digit rebounds for the third time in five games.
UNC's star freshman Tony Bradley added to the Tar Heels' front court dominance, scoring 14 points on 5-of-6 shooting and grabbing eight rebounds.
As a team, the Tar Heels shot 58 percent from the floor in their 104-61 victory over Chaminade. The Silverswords were competing in their 33rd Maui Invitational since the tournament began in 1984.
After a 98-90 win over Connecticut, Oklahoma State now awaits UNC in the Maui Invitational second round that is slated for 10:30 ET Tuesday night.
The Tar Heels will again be the heavy favorite in their matchup tomorrow night against the Cowboys. Although the Big 12 foe poses more of a threat than Chaminade, UNC has a clear advantage in talent, size and depth.
Stick with Keeping It Heel for continued coverage of the 2016 Maui Invitational.
More from Keeping It Heel
This article originally appeared on