UNC Basketball: 49ers vs. Tar Heels game preview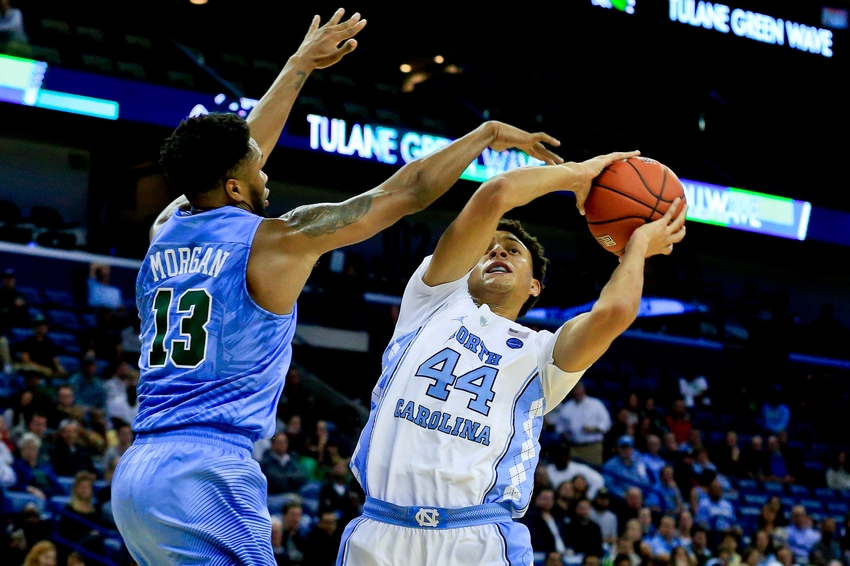 Long Beach State is the third UNC basketball game of the season. What do we need to know about the team from Southern California?
It is always good when its basketball season in Chapel Hill.
At least in November.
The Heels have started off the season 2-0. Their latest win against Chattanooga is one of those sneaky good wins people will be talking about in February.
Next up is Long Beach State.
So what do we need to know about the 49ers?
Long Beach State 49ers
Head Coach: Dan Monson. Career Record: 325-263. Long Beach State is his third head coaching stop. He is in his tenth season with the 49ers and is 155-140 with the school.
Despite having won three conference titles, he has only made the NCAA tournament once. His first coaching stop was Gonzaga. He was the first coach to take the Bulldogs to the Elite Eight. His tenure led to Gonzaga being more than just a Mid-Major and set Mark Few up for the amazing career he has had.
Conference: Big West. Last season the finished third in the conference and lost in the first round of the NIT.
Best Former Player: Byron Russell. Russell spent 13 seasons in the NBA. During his career he racked up 6,663 points, 2,914 rebounds, and 1,085 assists. He spent most of his career with the Utah Jazz.
He is probably best know by UNC faithful as the guy Michael Jordan did this to:
This Season: So far this season the 49ers are 1-1. They won their first game against Cal State Los Angeles 95-59. They followed that up by losing at Wichita State 92-55. Due to the imbalance in wins, Long Beach State is negative one in scoring average this year.
Key Players
Long Beach State: G Justin Bibbins
The Junior guard leads the team in assists, steals, and minutes. He also is second on the team in rebounds and third in points. The second in rebounds is especially impressive as Bibbins is listed at only 5'8.
Though his totals are down from last season, the diminutive guard is clearly the leader of this team. If he can improve on his .280 field goal percentage, he will be a handle for most teams in the Big West and UNC as well.
North Carolina: F Kennedy Meeks
Overall, Joel Berry II has been UNC's most impressive player. However, Meeks has been a force in the middle. The senior is averaging a double and is actually two for two in that category this season.
Meeks has been getting good inside presence and newly defined body is allowing him to run the floor. If he keeps this up, there will be no question who is replacing Johnson's numbers this season.
Freshman Spotlight
Long Beach State: F Javonntie Jackson
Jackson has started both games for the 49ers this season. In those two games he is averaging 5.5 points and 3.5 rebounds in a little over 20 minutes of action. At 6'6, Jackson is one of Long Beach State's taller players. At 190 lbs, he still needs to add some weight. He will also have his hands full trying to keep up with Justin Jackson.
North Carolina: Seventh Woods
Woods has come off the bench in both games this season. The explosiveness that made him an internet sensation is not there yet as he has missed two dunks already this season. He did hit his first shot against Chattanooga though, a swish three pointer late in the game.
The freshman is here because of his quick hands. The 49ers had 21 turnovers against Wichita State. Six of those were steals by the shockers. Woods is more than capable of picking the pocket of the Niners guards. With his speed, those steals could become highlight dunks and send the Dean Dome into frenzy.
Three Questions
Who starts at the Two?
This is the question that will continue to be on the Tar Heels minds until Roy Williams makes a decision.
So far he has started Kenny Williams and Nate Britt. Williams got the first start and looks to be the better of the two. The Sophomore is playing good defense, running around, and showing energy all over the court.
However, don't be surprised if Brandon Robinson starts this game.
The freshman was in the mix for the minutes before the season started. The other two guards Roy mentioned have gotten their chance.
Robinson does bring length similar to Pinson.
Will the real Justin Jackson please stand up?
Yes that was my call out to Slim Shady. But it fits. Against Tulane Justin Jackson was unstoppable. The Junior went 9-12, including 4-5 from three, for 27 points.
Against Chattanooga he wasn't quite as sharp. The Mocs held him to just 10 points on 4-13 shooting.
Now some of that could be Chattanooga trying to stop Jackson and let everyone else beat them. Still if UNC is going to win they will need Tulane Jackson to step up more often.
Can the Heels keep the Niners off the Offensive glass?
In two games so far this season UNC has allowed 32 offensive boards. That is 16 a game. Now in both games they have out-rebounded their opponent 103-70. They have also gotten more offensive rebounds than the other teams.
However, this is still a concern. Good defensive possessions are going to waste because teams are getting second chances. This is leading to open threes and easy layups.
The other issue is that UNC is allowing it against teams that aren't as big as they are. Long Beach state will also fall into that category. The Niners tallest player is only 6'9 and he hardly plays. Their tallest starter is only 6'7. If UNC wants to keep winning they need to take care of the glass on both sides, especially against smaller competition.
Prediction
North Carolina and Long Beach State have played some close games in recent history. The last time these two teams met in Chapel Hill, the Tar Heels only won by six. However, the Heels are 3-0 against the 49ers since 2010.
Final Score: 92-71 UNC over Long Beach State. UNC has hit 90 in their first two games. Long Beach State is lacking in size. In addition to the short front players, they have short guards too. Three of their guards are 6'0 or shorter. North Carolina only has one such player and Joel Berry is a tall 6'0. The Tar Heels should be able to own the glass and let their post players eat.
More from Keeping It Heel
This article originally appeared on