UCLA Women's Basketball Picked to Win the Pac-12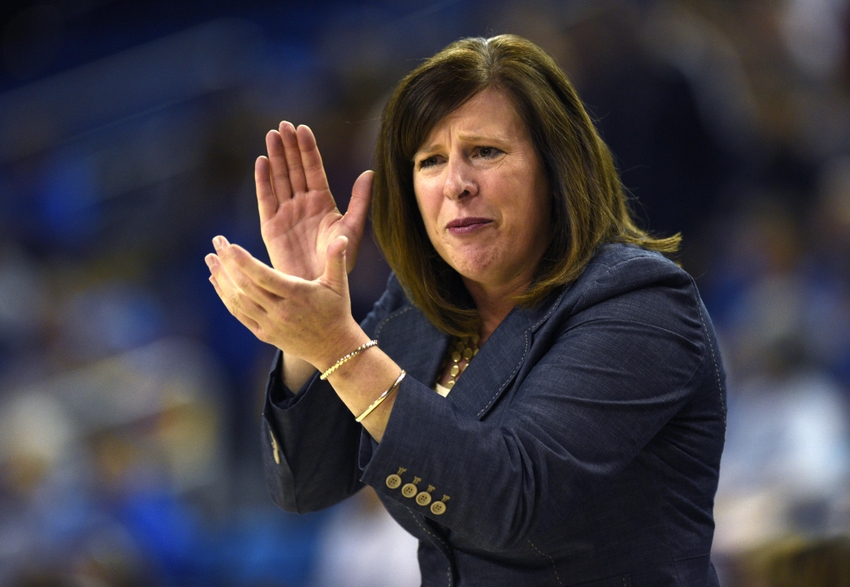 The UCLA Women's Basketball team has been selected to win the Pac-12 Conference for the 2016-17 season for only the third time in program history.
The UCLA Women's Basketball team could have one of the best season's in program history and they are getting some attention for it.
Today, the Bruins were selected as the favorite to win the Pac-12 conference at Pac-12 Women's Basketball Media Day.
UCLA collected eight of the 12 total first-place votes and 116 overall points. Stanford was second with two first-place votes and 110 overall points.
The full Pac-12 Women's Basketball poll is as follows: 1. UCLA, 2. Stanford, 3. Washignton, 4. Arizona State, 5. Oregon State, 6. California, 7. Oregon, 8. Utah, 9. USC, 10. Washington State, 11. Colorado and 12. Arizona.
It is no surprise that the Bruins are expected to finish at the top of the conference. Last season, the Bruins had a successful season that ended with a 26-9 record, a trip to the Sweet Sixteen and #10 ranking in the final AP Poll.
The Bruins were led by Nirra Fields (who drafted by the Phoenix Mercury after last season) and sophomore Jordin Canada who were the leading scorers with 15.3 and 16.1 points per game, respectively.
With Fields gone, Canada will shoulder the load of the Bruins, but she is not alone. Kari Korver returns as UCLA's deep ball threat and will look to continue her hot 3-point shooting. The Bruins also have experience down low with the leading rebounder from last season Monique Billings protecting the paint.
Head Coach Cori Close starts her sixth season with the Bruins. Last season was the best finish for UCLA under Close and she looks to build off that in 2016-17.
With an experienced roster (built off of solid recruiting), a Pac-12 Championship and a Final Four will be the goals this season. Go Bruins!
This article originally appeared on