Preview: Iowa Hawkeyes Open Season Against Kennesaw State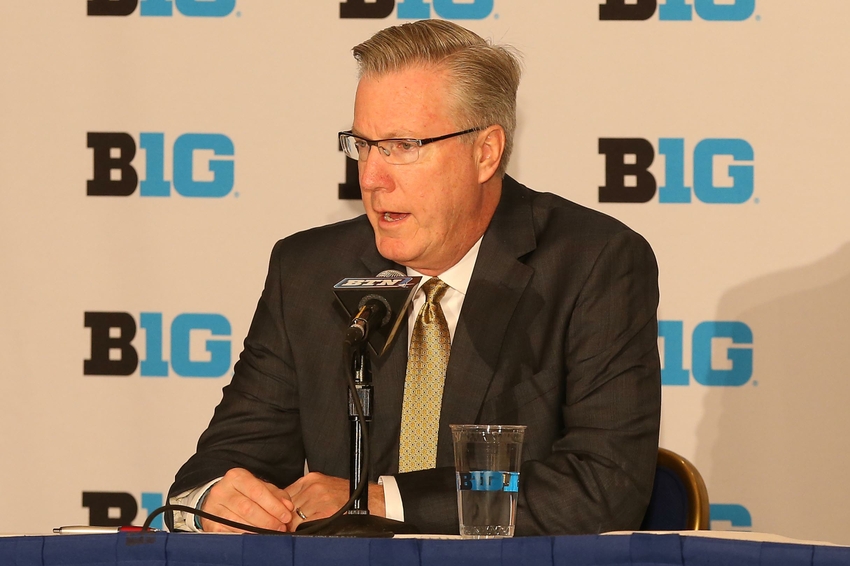 A preview of tonight's game between the Iowa Hawkeyes and Kennesaw State Owls
Basketball season could not come soon enough for the Iowa Hawkeyes. With the football season not going as expected, the Hawkeyes' basketball season came back at the right time.
Iowa opens the season at home against Kennesaw State. The Owls went a measly 11-20 a season ago and have never won more than 13 games in a season. They do return three starters though, including leading scorer Kendrick Ray and leading rebounder Aubrey Williams.
The Hawkeyes have their own questions to answer in the early season. They lost four starters from a year ago and will heavily rely on senior guard Peter Jok and freshman forward Tyler Cook, who Fran McCaffery has said is the best freshman he's coached at Iowa.
This whole offseason Jok and Cook were the only sure-fire starters. While the starting lineup might change as the season goes on, it's likely that McCaffery will roll with the same starting lineup as he used against Regis in their exhibition game: Christian Williams, Jok, Dom Uhl, Nicholas Baer, Cook.
Even though it's only against Kennesaw State, it's important for this new group to gain chemistry early. There will be some learning curves and possibly a transition period, which makes games against mid-major schools useful to work out kinks before conference play and the heart of their non-conference schedule.
Players to Watch
Iowa – Tyler Cook: The freshman had a solid exhibition game, but now the games matter. Cook should be able to dominate senior Aubrey Williams in the paint and show his offensive skill set. Against a mid-major like Kennesaw State, it will be important for Cook to step up as a leader on both ends and dominate the game. He is only a freshman, but the Hawkeyes need big numbers from him to be competitive this year.
Kennesaw State – Kendrick Ray: Kennesaw State had two players average double-digit points a season ago — Kendrick Ray and Yonel Brown. Ray will need to take on a bigger role with Brown graduated and will be relied on to score 20-plus points per game. Kennesaw State will turn to him early, as he's their only hope of staying competitive tonight. It will be a great test for the Hawkeyes' young point guards.
You can watch the Hawkeyes and Kennesaw State on BTN2 at 8:35 p.m. They tip-off after the women's game ends at Carver-Hawkeye Arena.
This article originally appeared on