Michigan State Basketball set to wear black camo uniforms Friday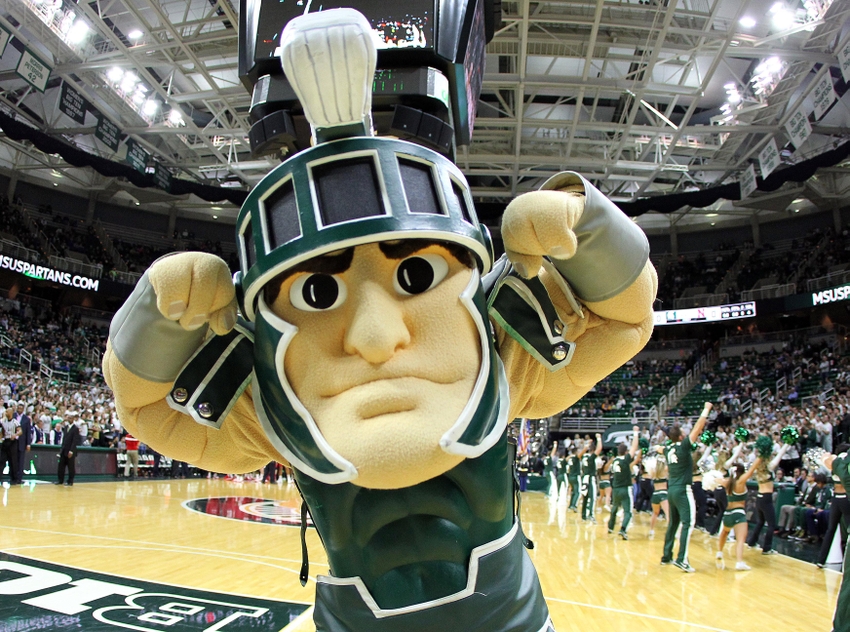 Michigan State basketball is planning to wear some awesome black camo uniforms on Friday against Arizona.
It's been a long offseason without Michigan State basketball. It hasn't been any easier since the football team is just 2-7 on the year, but there's reason to believe that basketball season will help us forget the poor showing on the gridiron.
Must Read: MSU Basketball: 5 bold predictions for the month of November
Friday will tip off the regular season against the No. 10 Arizona Wildcats in Hawaii for the Armed Forces Classic. What better way to salute the troops for the big matchup than to wear special camo-themed jerseys?
Just like they did a few years back against North Carolina for the Carrier Classic, the Spartans will wear special uniforms to commemorate the military, and these ones are just as awesome.
Here are the camo jerseys that Michigan State will don Friday against Arizona:
The back of all the jerseys will say "U.S.A." rather than each player's name and this is a cool way for the Spartans to show appreciation on Friday for Veteran's Day.
On the flip side, the Wildcats will also be supporting the troops with camo jerseys of their own, but theirs will be white instead of black.
This is one of the best events college basketball has to offer and will feature four of the nation's top teams. Indiana and Kansas will be playing as well as the Spartans and Wildcats.
Tune in at 7:00 p.m. ET on Friday evening to watch these two teams square off in a much-anticipated season-opening battle.
This article originally appeared on