Men's Tennessee Basketball 2016-2017 Preview: Vols Point Guards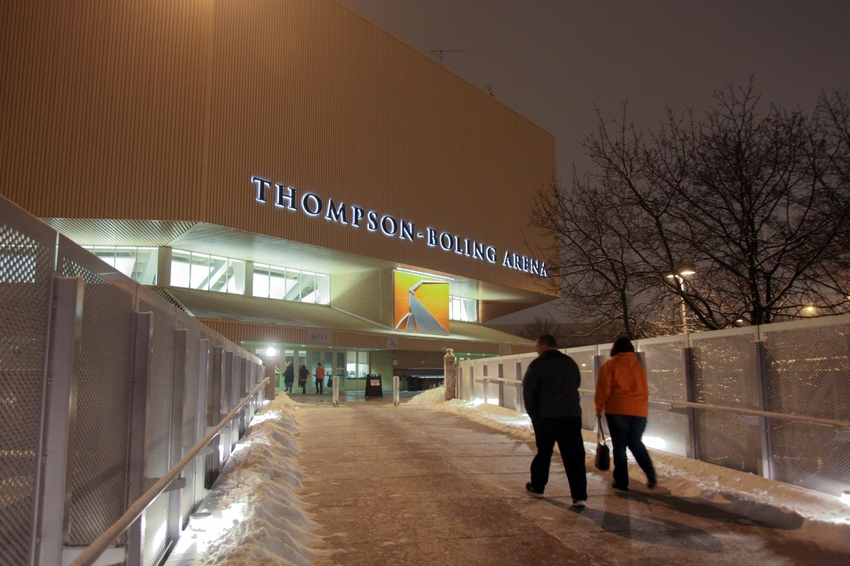 Here is a look at the Volunteers' point guards in our official men's Tennessee basketball preview for the 2016-2017 season.
We're down to our final preview for the 2016-2017 men's Tennessee Basketball season, and it focuses on the most important position to run Rick Barnes's offense: point guard.
The Vols lose their star point guard from last year, do-it-all player Kevin Punter. He was also their leading scorer.
However, they did learn to adjust without him in the SEC Tournament, when he was injured, and they nearly made a historic run.
Meanwhile, the return to health for one key player provides a very bright outlook for Barnes and his team at this position.
Like everywhere else, the future is extremely bright at point guard for Tennessee basketball.
However, the experience is more limited here than it is anywhere else. Only one player at this position has seen even a minute of action on the court for the Vols, and that player is a walk-on likely to remain on the bench again this year.
Nobody else has even seen a minute of college basketball action period.
Yet they'll be responsible for directing the whole team and running Barnes's up-tempo system.
That's a lot to ask out of anybody. However, the talent is there, and Barnes seems to like what he sees from a few guys running the system. So there is still a lot to look forward to right now.
Let's take a look at how the depth chart will shape up there.
Here is the official preview for the point guard position on the 2016-2017 men's Tennessee Basketball team.
Starting Point Guard
Lamonte Turner; Redshirt Freshman; 6'0″ 187 Pounds; Florence, Ala.
This is the one player all Tennessee Basketball fans should be excited about. Rick Barnes has talked him up dating back to the beginning of last year, but he has not yet even had a chance to see the court.
Turner was a three-star recruit on Rivals who came in as more of a combo guard. However, he appears to be ready to take over the reigns at point guard.
And with his scoring ability, that means he'll be another Kevin Punter where the whole system runs through him.
Last year, Turner was academically ineligible to play for the Vols. So while he could practice with the team, he couldn't go on road trips with them. However, rather than quitting the program, he took a redshirt and spent the season getting his grades up and focusing on learning Barnes's system.
Turner says learning under Punter helped him a lot. And apparently, he emerged as the Vols' star throughout the offseason. So while Robert Hubbs III has the biggest name recognition, don't be surprised if Turner makes a name for himself very soon.
Barnes said dating back to last March that Turner would step into a leadership role this year. So now, it's his team. And he's the starter at point guard.
Backup Point Guard
Jordan Bone; Freshman; 6'1″ 173 Pounds; Nashville, Tenn.
Jordan Bone is a true freshman who is still likely in competition with one other true freshman to earn the true backup point guard spot. We'll get to that other freshman on the next slide.
However, Bone is the only one of the two who comes into college with experience playing point guard. He also had a higher ranking in recruiting on Rivals, although both were three-star recruits. And he is a Tennessee guy.
All these things lead to the reasonable conclusion that Bone is going to win the edge as the true backup point guard to Lamonte Turner, and he could see a lot of action in the process.
At 6'1″ 173 pounds, Bone is the perfect frame for a college basketball point guard. Bone is solid on the dribble-drive, he has impressive hang time, and off the ball he is great at backdoor cuts. He also has a very nice outside shot and makes great passes on the break.
That last thing is exactly what you need to run Barnes's system.
However, Bone seems to have a habit of always playing on the right side, even though he can dribble to his left and pull up. He also hasn't shown much in dictating offenses out of half-court sets, something he will need to be able to do.
Bone is also the younger brother of former Vol Josh Bone, who played for Bruce Pearl in in the 2009-2010 and 2010-2011 seasons.
If he's anything like his brother, mental toughness will be built in him. Remember that Josh Bone had to step up in 2010 after a slew of suspensions before he was ready, and he helped carry the Vols to an Elite Eight appearance and a regular season upset over the No. 1 ranked Kansas Jayhawks.
So Jordan Bone looks like he has a very bright future with the program. The potential is all there.
Other Backup Point Guards that We Don't Expect to Play Much
Brad Woodson; Sophomore; 6'0″ 178 Pounds; Murfreesboro, Tenn.
A walk-on to last year's team, Brad Woodson saw very limited action in the 2015-2016 season. However, he did get in 10 games and averaged over six minutes of play during those games.
So he does bring some valuable experience to the team. In fact, he's the only guy in this unit with any in-game experience. But it's pretty ugly.
Last year, Woodson went 2-14 from the field. However, he did have three assists and a steal while also picking up eight rebounds. So he can be in different spots on the court. Okay, so he's once again mostly going to ride the bench, but he can see some valuable minutes as a player with experience.
He may be the least talented player on here, but the setup of the roster has him as our third team point guard.
Kwe Parker; Freshman; 6'0″ 181 Pounds; Fayetteville, N.C.
All things being equal, we'd have Kwe Parker as the third-string point guard on this list. However, as a true freshman, it's likely Rick Barnes will do the smart thing and redshirt him this year.
That will set him up for a great future as a Tennessee basketball combo guard.
Just like Jordan Bone, Parker committed to Tennessee as a three-star on Rivals. However, unlike Bone, he came in as a shooting guard. The Vols are too loaded at that position and could use more depth here. Parker could actually provide depth in both spots, but at either position he'll be buried in the depth chart.
As a result, we have him here, where he has a chance to develop. However, moving from shooting guard to point guard in college is the toughest transition to make, so that's why we are projecting that Parker will likely take a redshirt.
He'll be ready to provide depth at either the off-guard or the point guard spot next year after a year of learning Rick Barnes's system.
Final Take on the 2016-2017 Men's Tennessee Basketball Point Guards
Rick Barnes has put together a very solid class of young studs at point guard who can score and make plays off the ball as well.
That is the perfect combination he needs to run his up-tempo system, and he's got the perfect collection of players to do it here.
The only question throughout the position is lack of experience. But given the things Barnes has specifically said, that won't be much of an excuse.
After all, dating back to last year, Barnes has been talking up Lamonte Turner as a guy immediately ready to step in and lead the program. With the Vols learning to win without Kevin Punter last year, they should already be prepared to replace him.
Adding in a guy like Turner should help them take a huge step, and he should be a major asset for the program.
Meanwhile, Barnes recruited perfectly well here by bringing in Jordan Bone, a do-it-all guy who already has the experience running the point in an up-tempo system based on his play in high school.
If he can keep that up, he'll be the perfect guy to spell Turner this year and provide the necessary depth that the Vols need to be able to keep things so fast-paced.
Barnes has at least one guy with experience in Brad Woodson as well, even if he's not going to play much, and he has a guy with a great future as a combo guard in Kwe Parker if he can just learn the system.
However, neither of those guys are ready to go this year. As a result, while the point guard position appears to be in decent shape for Tennessee basketball, it's one spot where the Vols do not need to see any injuries. If they do, they could be in serious trouble.
This article originally appeared on