9 stats proving Kansas is the most dominant force in college basketball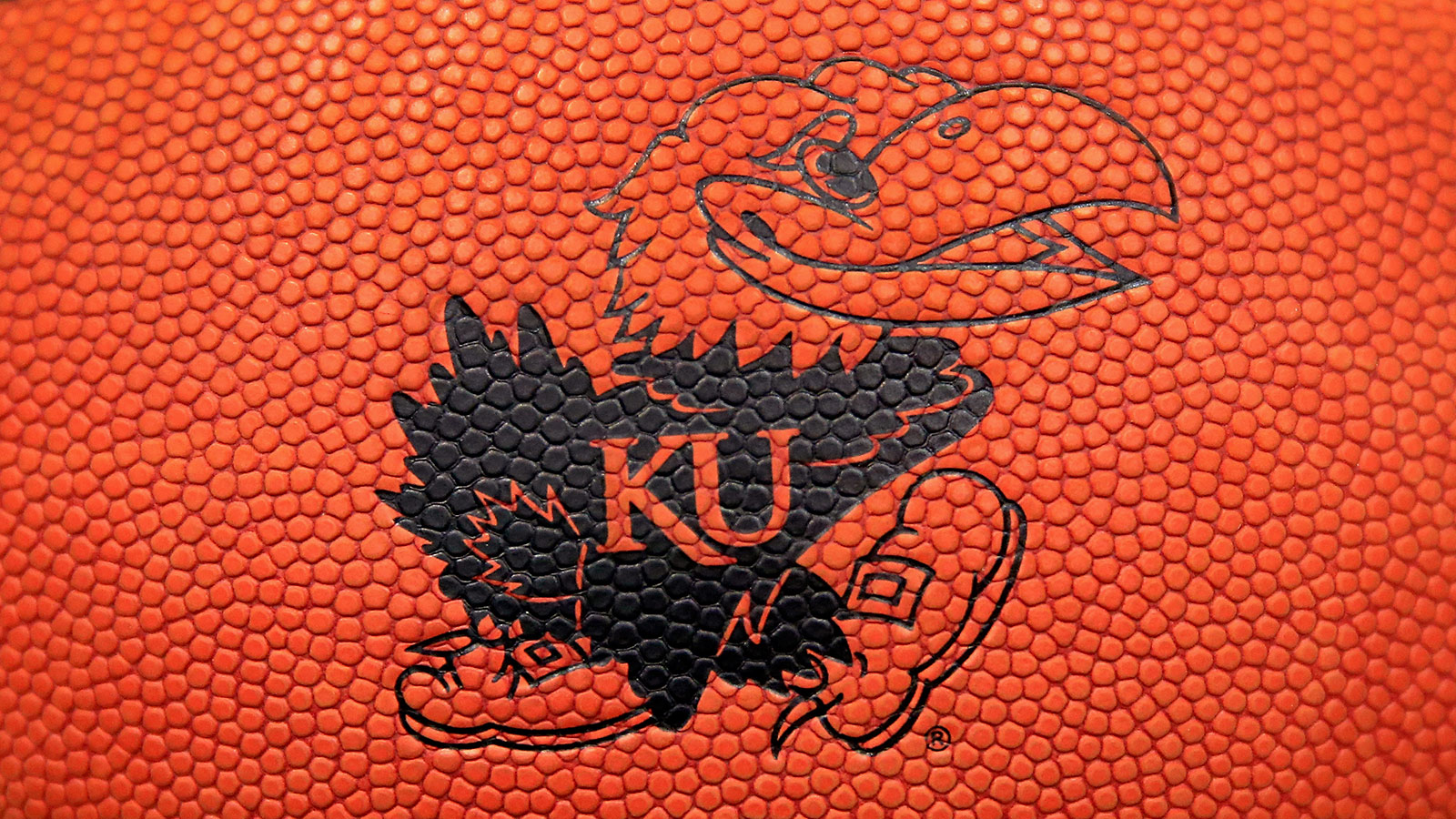 Another home game, another win for Bill Self and Kansas. The Jayhawks knocked off No. 10 West Virginia 75-65 on Tuesday night to add another victory to their staggering record at Allen Fieldhouse under Self.
Though you could go all day with stats, here are the nine most impressive that prove Kansas' dominance:
1. Bill Self is now 100-5 at home in Big 12 play.
Just say it aloud: "One-hundred and five." "Kansas has won 100 of 105 home games." It's insane. I'd say those were video-game numbers, but you couldn't even do that well on a PlayStation. I mean, this is Self's 13th season in Lawrence. He has five losses at home in one of the best conferences in the country.
Michigan State — mighty Michigan State with eight Sweet 16 appearances and four Final Fours during Self's tenure — has lost five conference home games in the past one-and-a-half seasons! Izzo's team is 9-5 in its past 14 games. So, all the Spartans need is 91 straight home conference wins to tie KU.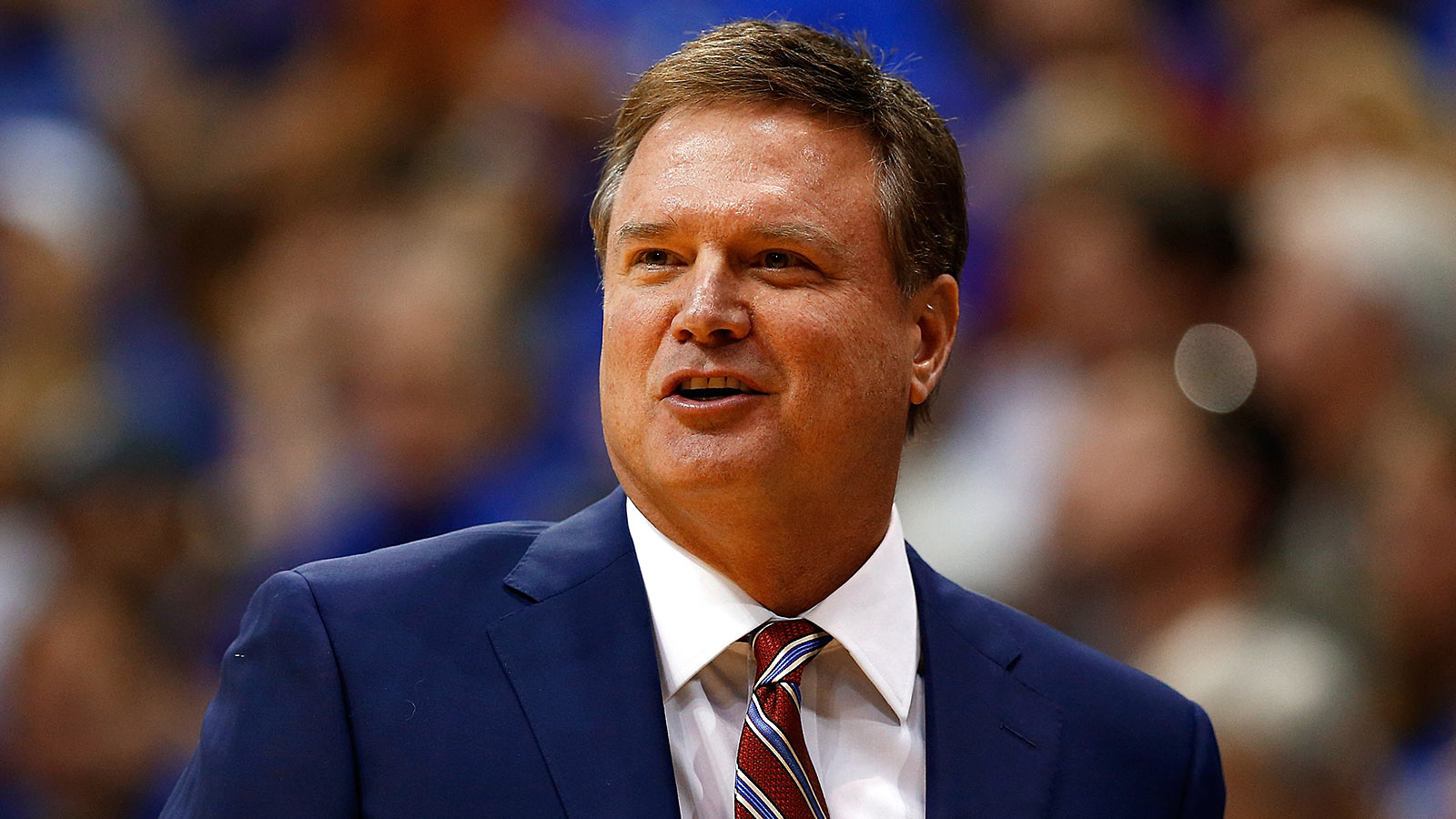 2. In case you were wondering, here are those five Big 12 losses:
Iowa State (OT) (2005); Kansas State (2006); No. 10 Texas A&M (2007); No. 10 Texas (2011); Oklahoma State (2013).
3. KU has won the Big 12 a staggering 11 times in a row
This is the best-known stat from the Self era. After his first year with the Jayhawks, Self has won the conference title every season (or won a share of the title). That 11 is tied with Gonzaga's recent (but ended) run for second all time and two behind UCLA's mark set during the Wooden/Alcindor/Walton era. And while both of those are staggering in their own right, Kansas's run comes in one of the best conferences in the country at a time when even the great programs (Kentucky, Duke, North Carolina) have down years because of player turnover.
It hasn't stopped Kansas. Through Kevin Durant and Blake Griffin, through two years in which not a single starter returned, in years that saw pedestrian 3-4 conference starts, there's Kansas, always finding a way to the top of the Big 12. This season, the team started 5-3 under Self and figured to be a longshot to even sniff a conference title. Right now, the Jayhawks are 8-3 and in a three-way tie for first after beating the top team Tuesday (West Virginia). Now they face the other (Oklahoma) on Saturday in a rematch of the classic triple-overtime battle from earlier this season, won by Kansas.
The closest active streak to Kansas's 11 are Harvard and Davidson, both of which have won four straight conference titles. While KU's streak is far from guaranteed to continue, both Harvard and Davidson have almost no chance to keep theirs going.
In all of sports, the longest streak of division/conference titles belongs to the New England Patriots, who have won seven straight AFC East titles, which is amazing, but a bit different given their competition is three teams, one of which is the New York Jets.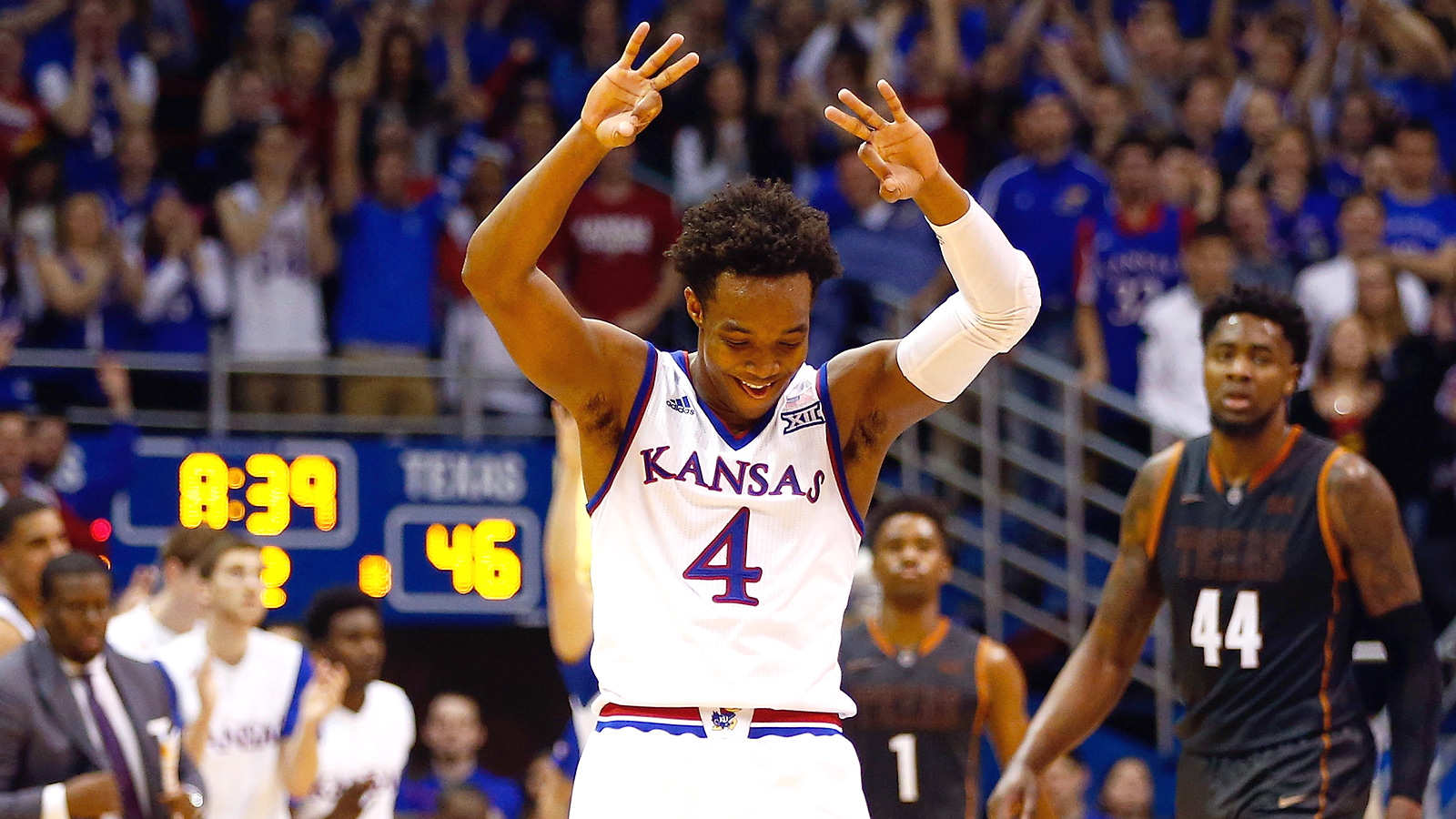 4. Self's non-conference home record is surprisingly similar to his conference record
Self is 102-4 in non-conference home games. In theory, non-conference records should be much better than conference records, as most non-conference games are pay-for-play tune-ups against the dregs of the NCAA. Duke plays a meaningful non-conference home game about once every seven years, choosing instead to play big games at neutral sites.
While Kansas certainly isn't immune to the tune-ups (the first five non-conference home games this season: Northern Colorado, Loyola (MD), Harvard, Holy Cross, Montana), the Jayhawks also bring in big teams, like when Kentucky came to town Jan. 30 and left with an overtime loss. Florida, Georgetown, Temple, St. Louis (that year St. Louis was really good), Ohio State, UCLA, Michigan, Cal, Cornell, Tennessee, Arizona, Kentucky (again), St. Joe's, Georgia Tech, Michigan State and Villanova have all entered the Phog since Self's arrival. Kansas beat every one.
That makes the Jayhawks' four non-conference home losses under Self all the more amusing: Richmond, Nevada, Oral Roberts and San Diego State. That loss to SDSU ended a 68-game non-conference home winning streak.
5. To save you from doing math, Self's overall record at Allen Fieldhouse is 202-9
Let's put that into perspective: Serena Williams, the most dominant athlete on Earth, is 195-16 in her past 211 matches. And that's just her and an opponent, not five-on-five, when one guy wearing the other jersey can catch fire (a la Buddy Hield in the aforementioned OU game from last month) and change the whole outcome.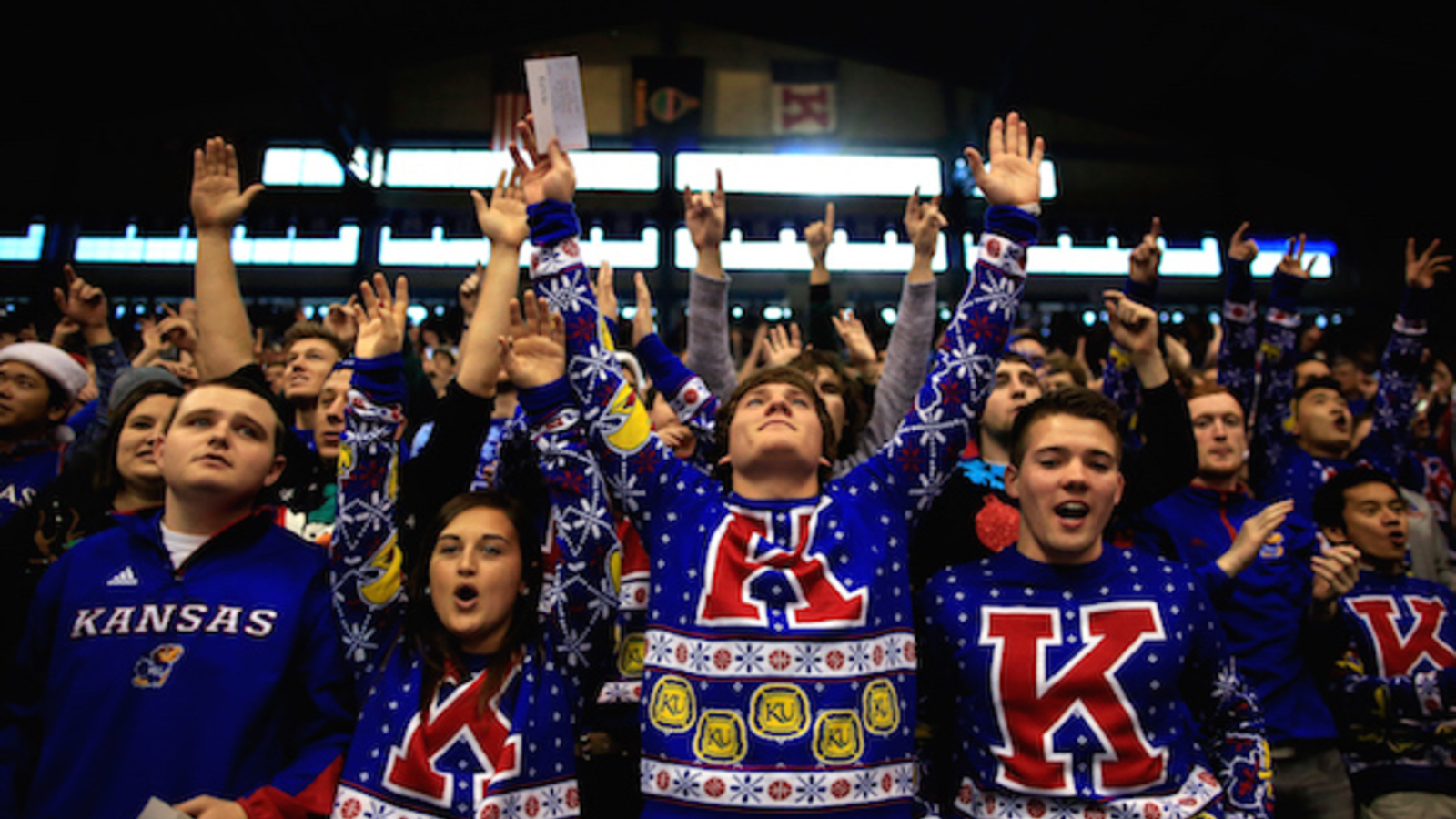 6. Self has more Big 12 titles than home games lost at KU
That's evident from the previous few sections, but it bears repeating: nine losses, 11 conference championships. As Kanye would say, "scary."
7. Last year, Kansas sent the No. 1 and No. 3 picks to the NBA Draft and still won the Big 12.
Though KU has shared Big 12 titles and nearly missed out on the top spot before, last season was probably the closest the team has ever come to losing the Big 12 during its current run. With five days left, there were a number of scenarios that had the Jayhawks losing out to Iowa State, West Virginia or Oklahoma. In the end, Kansas did what Kansas does: win.
8. This year, Kansas will almost certainly tie North Carolina for the most consecutive NCAA tournament appearances in history.
UNC made 27 straight from 1975-2001 under three coaches: Dean Smith (23 years), Bill Guthridge (2 years) and (chuckles) Matt Doherty (1 year). Kansas is at 26 right now, with Roy Williams (14) and Self (12) just about splitting the duties. The last time Kansas didn't make the tournament — on probation in 1989 thanks to probation machine Larry Brown — the sport's big stars were Danny Ferry, Alonzo Mourning and Glen Rice.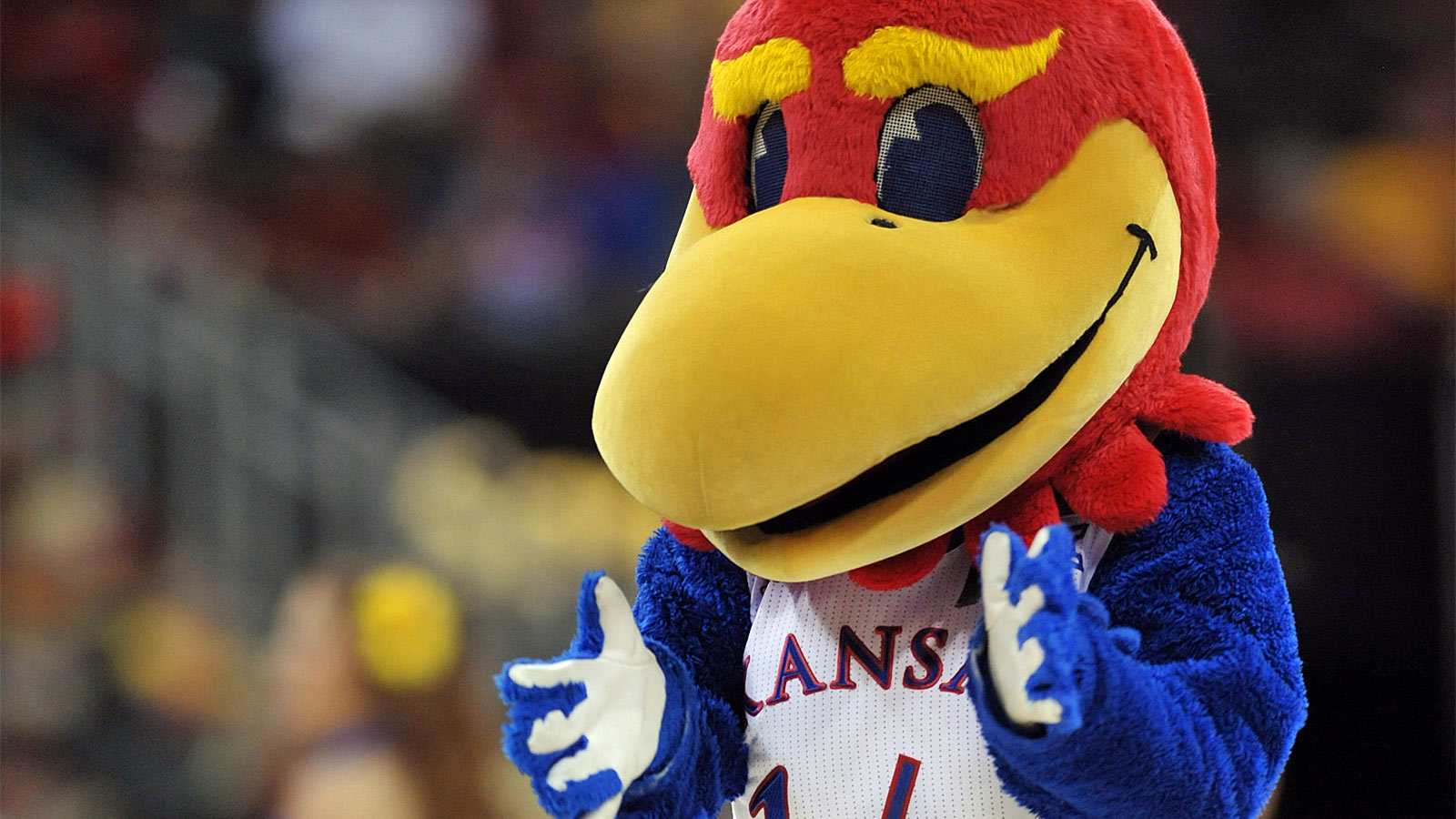 9. Since the creation of the Big 12, Kansas has more titles (both regular season and conference tournament) than the rest of the conference combined.
Basketball play in the Big 12 started in 1996-1997 and the lineup of teams has gone through various permutations since then. Regardless, Kansas has a total of 24 regular-season and tournament titles since the Big 12 started. The rest of the league, whether they've come, gone or stayed, has 19 in total.
KU is 172-39 in conference play under Self, which seems pedestrian given some of the other numbers thrown around. Then you consider that Duke has 51 conference losses since Self took over Kansas — which isn't an apples-and-oranges comparison given the length of seasons and quality of play, but, like most Kansas stats, is still pretty ridiculous when you really think about it.