Indiana Basketball: Freddie McSwain Jr. out with knee injury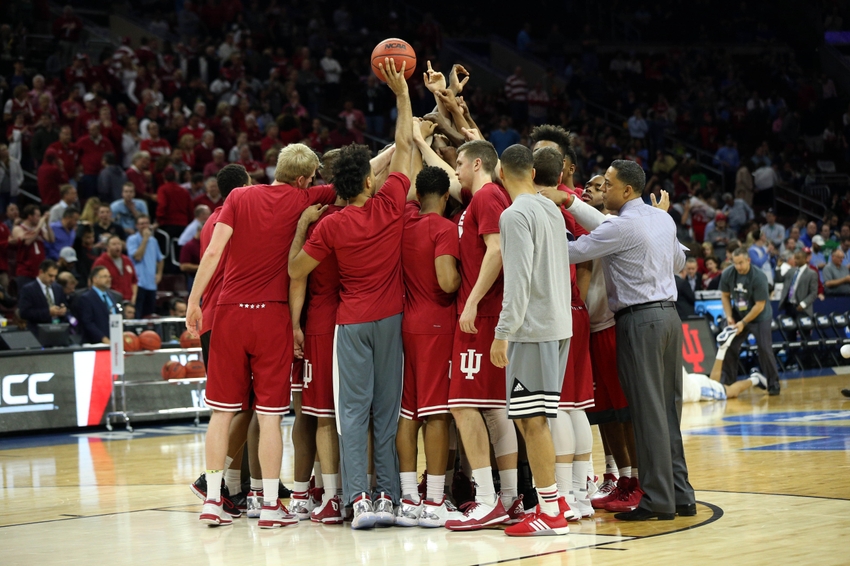 Forward Freddie McSwain Jr. is still recovering from a knee injury, but Indiana basketball fans should look forward to his return. 
Forward Freddie McSwain Jr. is still dealing with knee soreness and remains two weeks away from returning for the Indiana Hoosiers.
Head coach Tom Crean will be cautious with McSwain's recovery, as nothing is worse than rushing players back only to see them re-injure themselves.
"We would have already practiced this morning and they would be ready to go tonight, if this were a year ago," Crean told the Indiana Daily Student. "We have to tailor make this thing. We can't be in too much of a rush with these guys."
McSwain comes to Crean and Co. via Neosho County Community College, where he was one of the Panthers' best overall players.
Indiana beat out Kansas State for McSwain's services this summer.
McSwain averaged 14 points per game last season and led his team in rebounding at 8.4 rebounds per game. The latter is even more impressive when you consider he is just 6'6″, 215 pounds. The athleticism here is glaring, and I'm sure Crean and the Hoosiers' staff noticed it right away.
An area where Crean will want McSwain to improve is from behind the arc, where he shot just 27.5 percent last year. The lanky wing also struggled from the free throw line, shooting just 63.6 percent.
McSwain scored in double figures in 25 of 31 games, topping out at 25 and 24 on two different occasions, so he can clearly score the rock.
It remains to be seen how his talent will translate to the Big Ten. The pace and athleticism of Division I basketball are very different than what he faced in Junior College.
Crean will look to use McSwain as a sixth man off the bat, but there's always room for promotion.
With forward Collin Hartman looking at an extended absence due to a knee injury, it's increasingly important for McSwain to return.
Forwards OG Anunoby, Juwan Morgan, and De'Ron Davis will receive ample playing time as well, but McSwain could offer the most upside with his athleticism.
Indiana will need to provide sources of offense after losing Max Bielfeldt, Nick Zeisloft, Yogi Ferrell, and Troy Williams this past offseason.
If McSwain can recover fully and regain his conditioning, he will be able make his transition into Indiana's rotation. His progression throughout the year will be an interesting storyline to follow.
This article originally appeared on