Arizona Basketball: 2017 No. 1 overall recruit DeAndre Ayton commits to Wildcats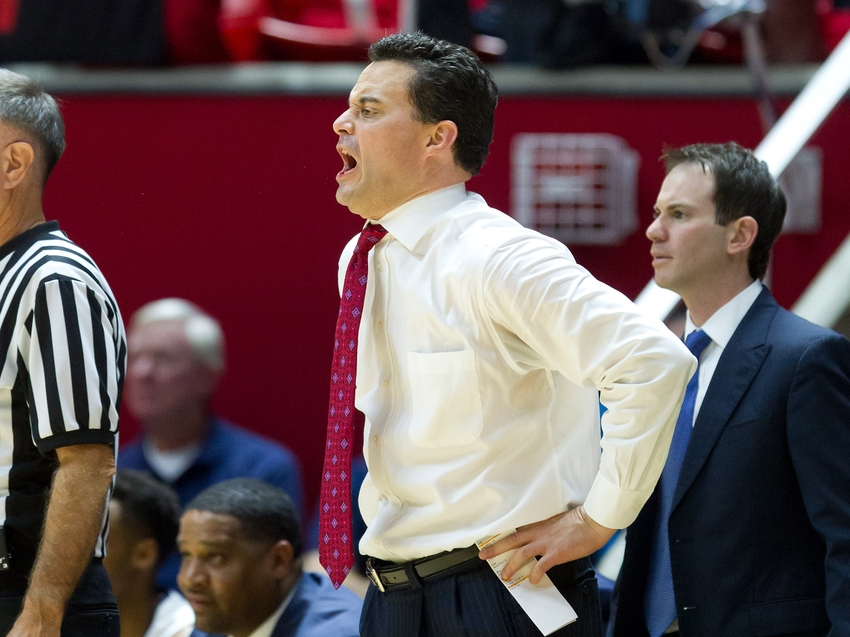 Arizona basketball picked up a huge commitment in DeAndre Ayton, the number one overall player in the 2017 class.
The number one overall recruit in the class of 2017, DeAndre Ayton, has committed to the Arizona Wildcats.
Ayton was reportedly choosing between Arizona, Kansas and Kentucky. 247sports Crystal Ball had Kansas trending as the overwhelming favorite to land Ayton, but the Wildcats of Arizona ended up being the last team standing.
The Bahamas native stands in at 7-foot, 220 pounds. There is incredible potential for Ayton to be the potential number one overall selection in the 2018 NBA Draft. It was reported that just one team, Kansas, had been recruiting him back in April. This may have had something to do with the rumors that Ayton would take his talents overseas rather than play one year in college.
Ayton previously commented on former Arizona commit Terrance Ferguson's situation saying, "I think Terrance Ferguson opened up their eyes, I think a lot of dudes are gonna go overseas."
It would be a total loss for a team to recruit Ayton as hard as possible, then to end up losing him to an international team. Emmanuel Mudiay, Brandon Jennings and now Ferguson have all opted to do just that, and Ayton has similar eligibility concerns.
He behind his high school career at Balboa City Prep (CA) and transferred to Hillcrest Hoops Academy in Arizona for this past season. Both schools have been questioned by the NCAA.
However, the big man told Gary Parrish of CBS Sports in July that he spoke with the NCAA regarding his eligibility.
And though Ayton insisted he intends to spend exactly one year in college, he acknowledged a questionable academic record to date has him taking multiple online courses this summer — "Pre-Calculus and English," he said — just to be "on track" to meet the NCAA's minimum requirements for freshman eligibility. So who knows? And though Bagley is still roughly two years from having to make any final decision about anything, he acknowledged that skipping college completely is at least under consideration. So, again, who knows?
Ayton joins Alex Barcello, a shooting guard and the 94th overall player in the ESPN top 100, as the 2017 recruits who have committed to Miller.
With Ayton's verbal, the Wildcats are sure to lure more top level talents to Tucson.
Ayton is the first number one overall recruit that Arizona has landed since the ESPN database began in 2007.
The big man brings a particular set of skills that will translate just fine to the college level and the NBA. He has great footwork for a big man and can shoot the ball from all over the court (even though he must improve his mechanics).
Ayton possesses a great IQ for the game and has a great jump hook. He's even drawn comparisons to David Robinson and mentioned the great Kevin Garnett on ESPN.
"Every time I watch him, I see that fire he plays with," Ayton said. "That's the same fire I have."
He has a strong offensive game, which includes being a good free throw shooter.
While it is still possible Ayton decides to forgo his years in college and follow in Ferguson's footsteps, Miller and company currently have a future NBA All-Star in their hands.
More from Busting Brackets
This article originally appeared on