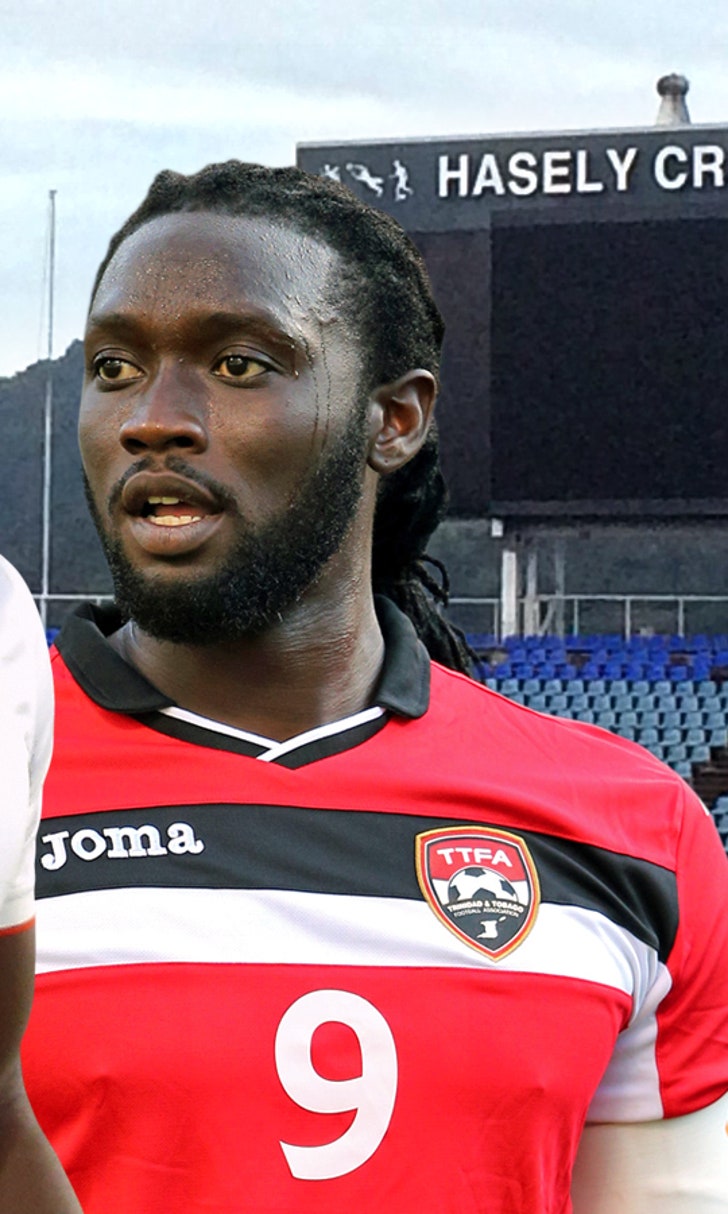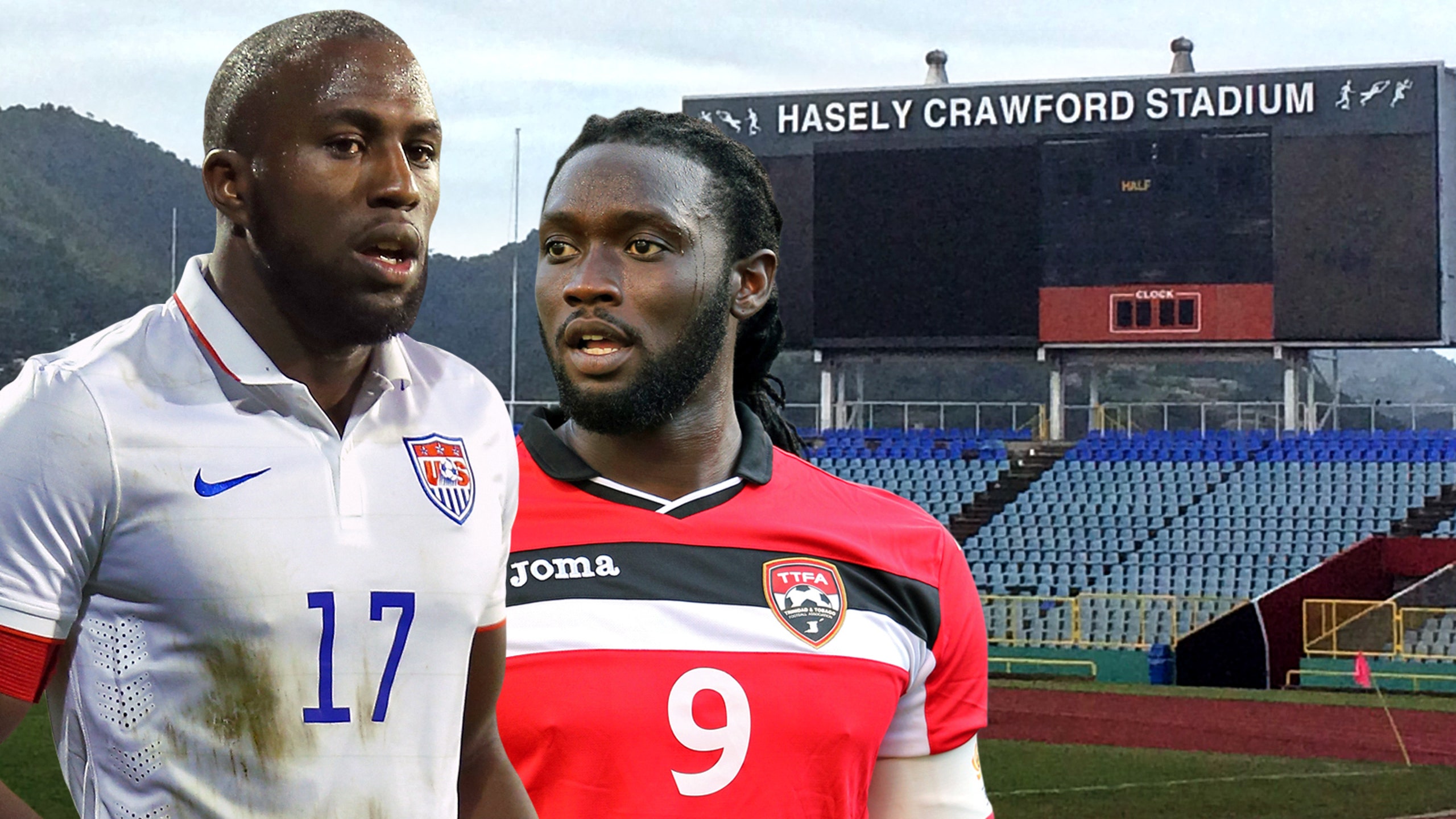 Five Points: USA chase another victory in Trinidad and Tobago
BY Kyle McCarthy • November 17, 2015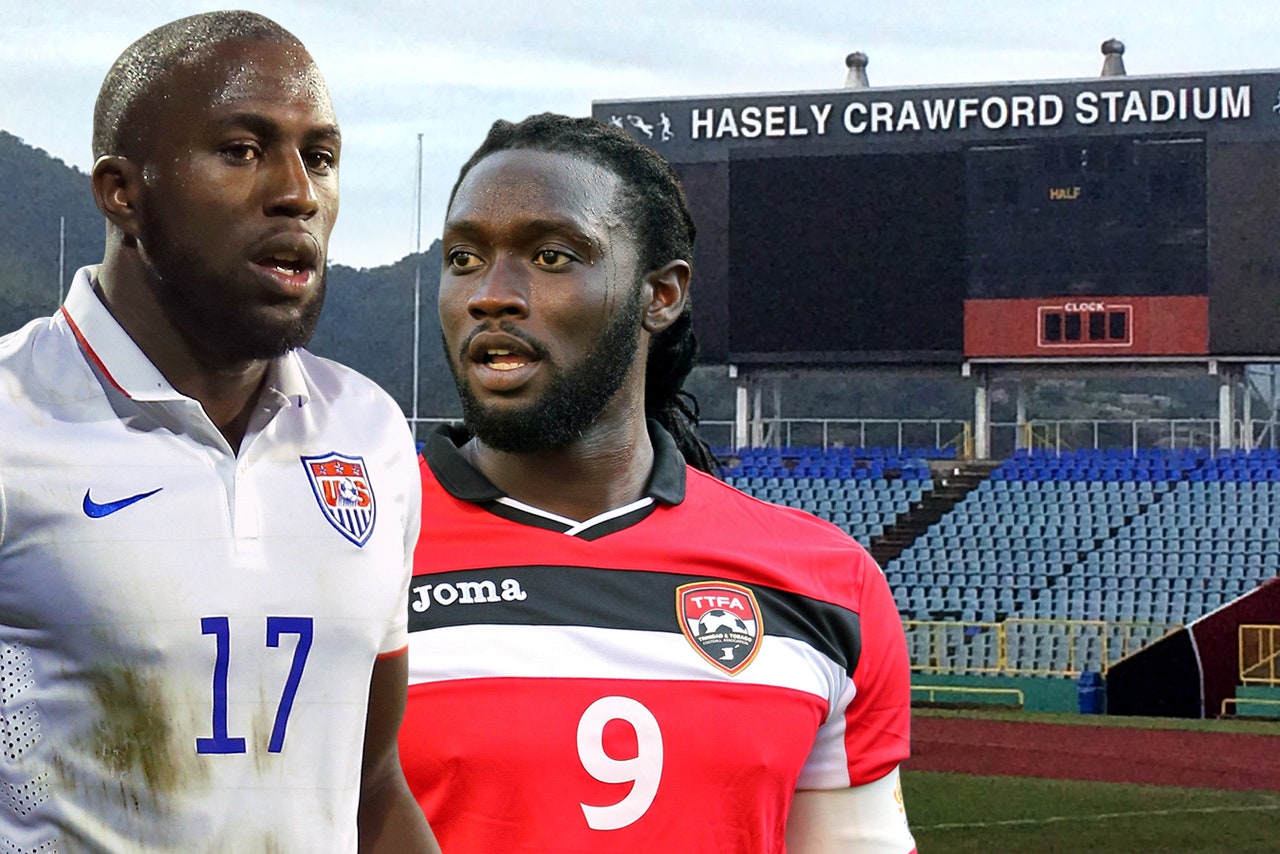 PORT OF SPAIN, Trinidad --
The hallowed ground inside Hasely Crawford Stadium stirs up memories for the United States national team. It is the location where the Americans ended a 40-year World Cup drought with one fateful goal from Paul Caligiuri and prevented Trinidad and Tobago from sealing its first berth in the process. It is the place where qualifying effort after qualifying effort received a timely boost with a narrow victory. It is the spot where American teams have survived and thrived in taxing conditions.
None of that history matters now, though. This is a different time and a different set of circumstances. Trinidad and Tobago enters this game with its most cohesive group since reaching the 2006 World Cup. The expected sell-out crowd hopes to see the Soca Warriors contradict their dismal run against the Americans in World Cup qualifiers and sustain their recent success.
United States coach Jurgen Klinsmann and his players are confident in their chances, but they are also wary of their opposition. This is the first away match in the 2018 World Cup qualifying process. And it is one they plan to treat with the proper diligence and respect against capable opposition.
"You can definitely tell them to take every game in its own way," Klinsmann said in his pre-match press conference here on Monday. "You have to be mentally ready to deal with some unexpected things. The game can develop in a certain way. You have to adjust as quickly as possible to your surroundings. We expect a very difficult game. It's a good team. They've proven that throughout the entire year. They've done very well. They have won in Guatemala. They are on a high. It's good. You tell your players to be ready and alert from the first second on and to go to the limit. Those are the games where you get tested to your limit. It's exciting."
This test offers Klinsmann a chance to test those boundaries and work his side through them. It is a challenge the Americans must embrace in order to add yet another victory to their sterling record in Port of Spain (4-1-1 all-time in World Cup qualifiers).
Match the energy and the intent from the opening whistle
Trinidad and Tobago enters this game brimming with confidence after ending a 26-year wait for a victory in Guatemala on Friday. This youthful side navigated through the cauldron in Guatemala City to procure a 2-1 victory to open Group C play. It is the sort of experience capable of buoying the increasingly capable and confident group and preparing them for the visit by the Americans.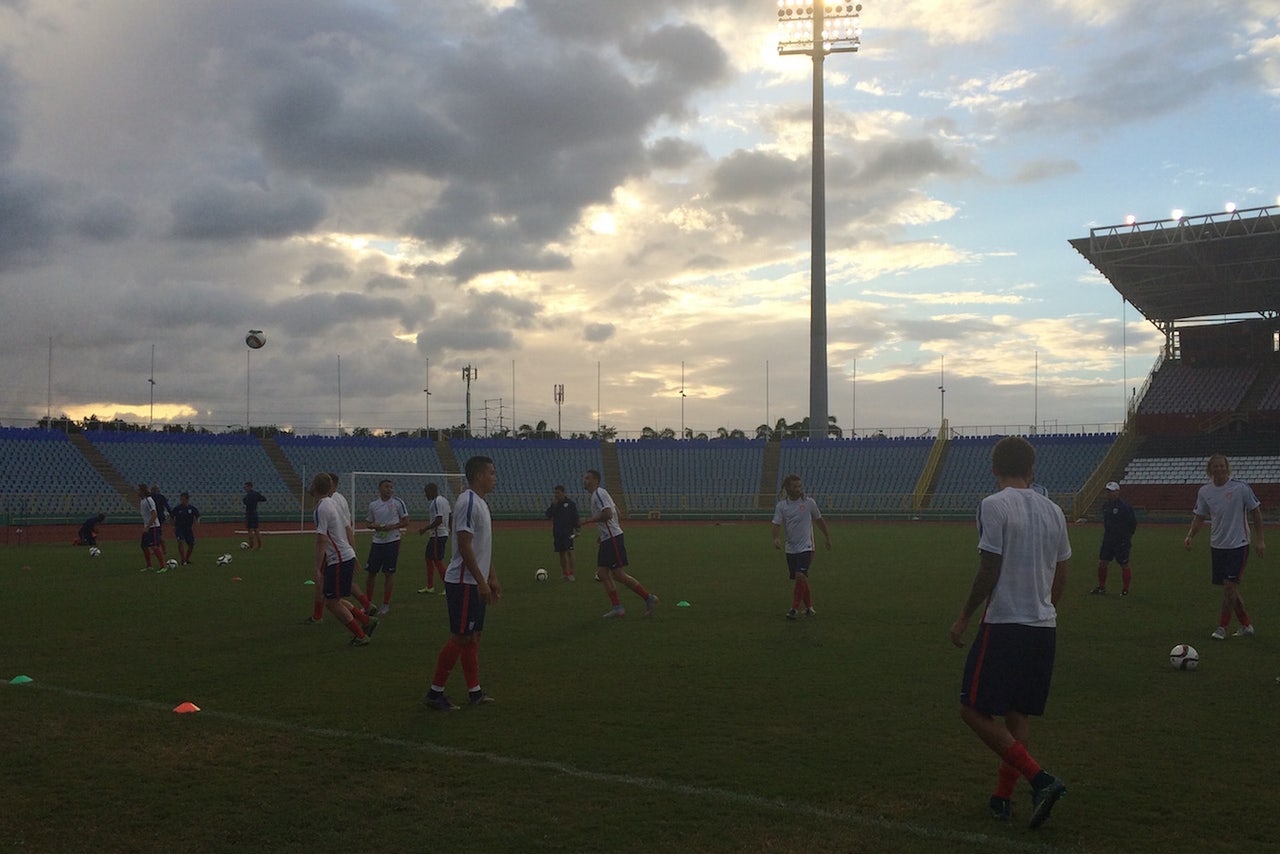 United States players went through their paces in Port of Spain on Monday ahead of the World Cup qualifier against Trindad and Tobago on Tuesday.

"I think it was extremely important," T&T coach Stephen Hart said. "You cannot coach experience. A lot of our players, they don't play in leagues where they have to fight every single day for selection. They don't have to fight every single day to win the league. They play in comfortable positions in the table. A game like Guatemala -- where you really have to buckle down and try to make it happen -- I think it goes a long way. You can tell them 1000 times what it is going to be like. They don't really believe you. It's really good for us."
Those lessons provide the next layer for a squad still maturing under Hart's guidance. It is up to the Americans to account for the morale boost and cope with the energy supplied by the expected sell-out crowd from the outset.
Dictate and manage the game
The circumstances and the steamy conditions place additional importance on dictating the terms. T&T will not offer as much of the ball as St. Vincent did on Friday, but the Soca Warriors will permit the Americans to keep it occasionally to pave the way for the counter. The onus falls on the visitors to confront the Soca Warriors at every turn, grasp firm control of the proceedings and wield it effectively to prevent T&T from playing quickly from back to front.
"We know always that it is difficult to play away," U.S. midfielder Jermaine Jones said. "It's a different temperature and there are different fields. It's not easy, but we have to take it how it comes. We did the same before the 2014 World Cup. It's time to [do] business. You always want to win your home games and see what happens away. I think we have a good group. If we start to control games like we did against St. Vincent, then I think we can go forward."
Mitigate the impact of Kenwyne Jones
Controlling the game means limiting the supply to T&T captain and talisman Kenwyne Jones. The Cardiff City striker swept home the winner in Guatemala City to underscore his continued impact on the side. Hart wisely constructed his tactical approach to rely on Jones at every turn: he serves as the initial landing point, the primary conduit for second balls and the final poacher to round off the play.
"Kenwyne Jones is a key player for T&T, there's no doubt about it," Klinsmann said. "He's done very, very well in Europe. He's still doing it. Obviously, we've watched a lot of his games recently. The players are prepared. With Geoff Cameron, we have a guy who has seen him many times and knows him really well. I think we have to have a special eye on him, no doubt about it."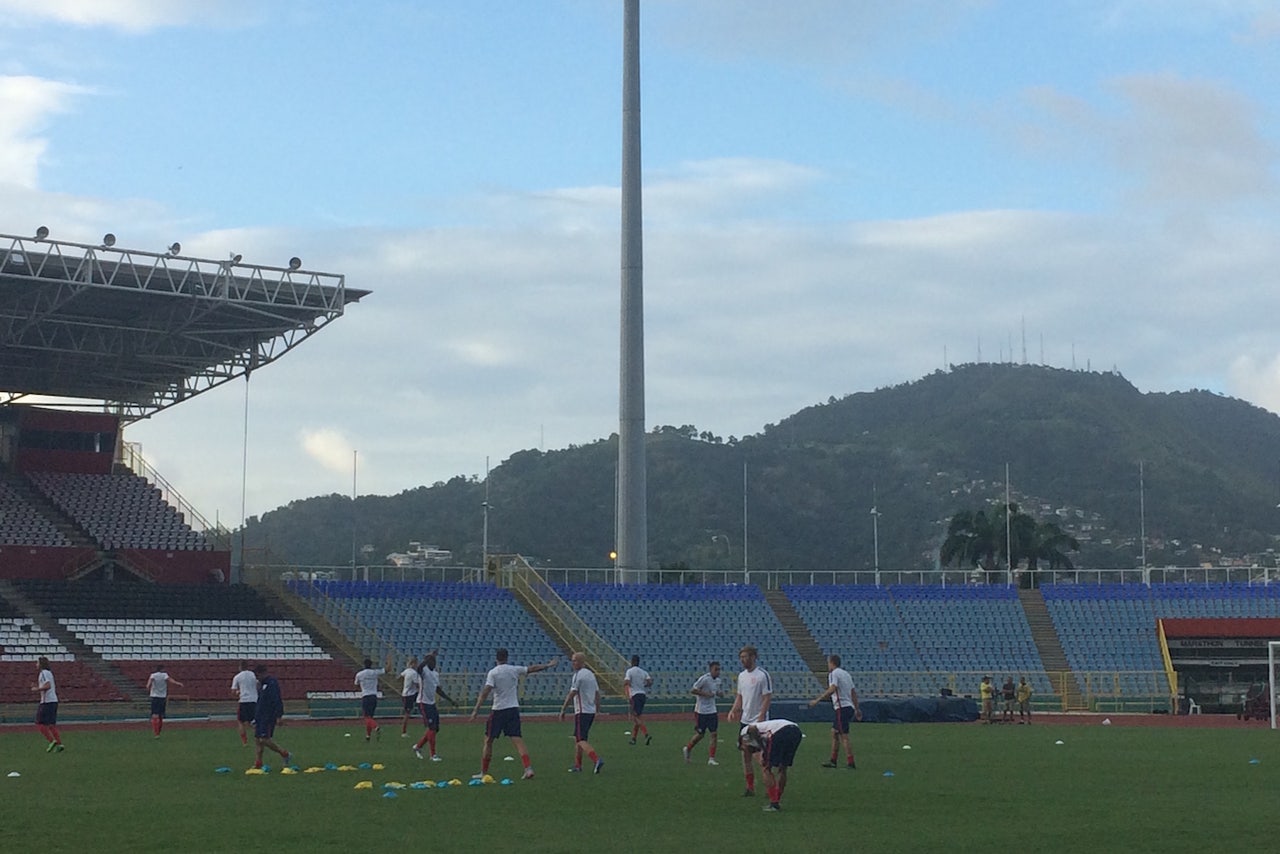 United States players check out the Hasely Crawford Stadium field ahead of the date with Trinidad and Tobago on Tuesday.

Cameron spent 18 months playing with the robust target man at Stoke City. The inevitable training ground battles between center back and forward provided Cameron with considerable insight on how to temper Jones' influence.
"The way to stop him is to be physical with him," Cameron explained. "We have to make sure to cut the supply chain off and don't allow them to have the time and space in midfield to pick long balls and hope for a flick."
The trickiest part for the Americans: Jones requires constant attention because he brings so many other players into the game. It takes a collective effort -- Cameron noted the importance of players filling the gaps when someone challenges Jones in the air, for example -- to ensure Jones does not add to his haul of 15 goals in 27 appearances during Hart's reign.
Strike the right balance in midfield
The presence of T&T captain Jones up front also influences how Klinsmann approaches his choices in central midfield. There is a need to occupy the space in front of the back four to ensure those timely flicks do not find Joevin Jones and Lester Peltier as they slice inside from the wide areas.
Klinsmann must consult with Jermaine Jones before deciding how to address that particular problem. The veteran midfielder picked up a hamstring complaint in the win over St. Vincent, but he trained on Monday as he tried to state his case for inclusion.
"I took it a little bit easy today," Jones said before taking the field. "I'll try to train and see how it is. But, normally, it's OK."
There are options available if Revolution midfielder Jones isn't risked from the start -- Kyle Beckerman might force his way into the side and prompt further adjustments anyways as a dedicated holding player to clog those areas -- and the Americans need to adjust accordingly either way. There are other selection issues for Klinsmann to ponder as he tries to balance the need for strength and solidity with the desire to push forward, too.
Pounce when the opportunity presents itself
These are the games where Jozy Altidore often thrives. Altidore increased his haul to 11 WCQ goals with a double against St. Vincent on Friday and underscored his menace in the process. His presence as both a touchstone and as a threat inside the penalty area makes him difficult to contain.
"Everybody knows his qualities," Hart said. "He's big. He's strong. He clatters away. He runs all day. I'm just hoping he has an off day."
Altidore needs support to ensure he makes his impact on the game. The onus falls on his partner -- Bobby Wood, most likely -- to accentuate those qualities. There is room to exploit in a T&T defense susceptible to pace and quick lateral movement. And the developing chemistry between Altidore and Wood -- note the strides made on and off the ball between the Peru friendly and the St. Vincent win -- might aid the process.
"It's important," Wood said. "It's something where you just have to read what he does. He's an experienced guy. I just have to see what he's doing and play off him."
It is a tenet worth cherishing heading into this affair. There is a need for control at times, but the Americans must also adjust accordingly to ensure this visit to Trinidad yields another three points.
---
---