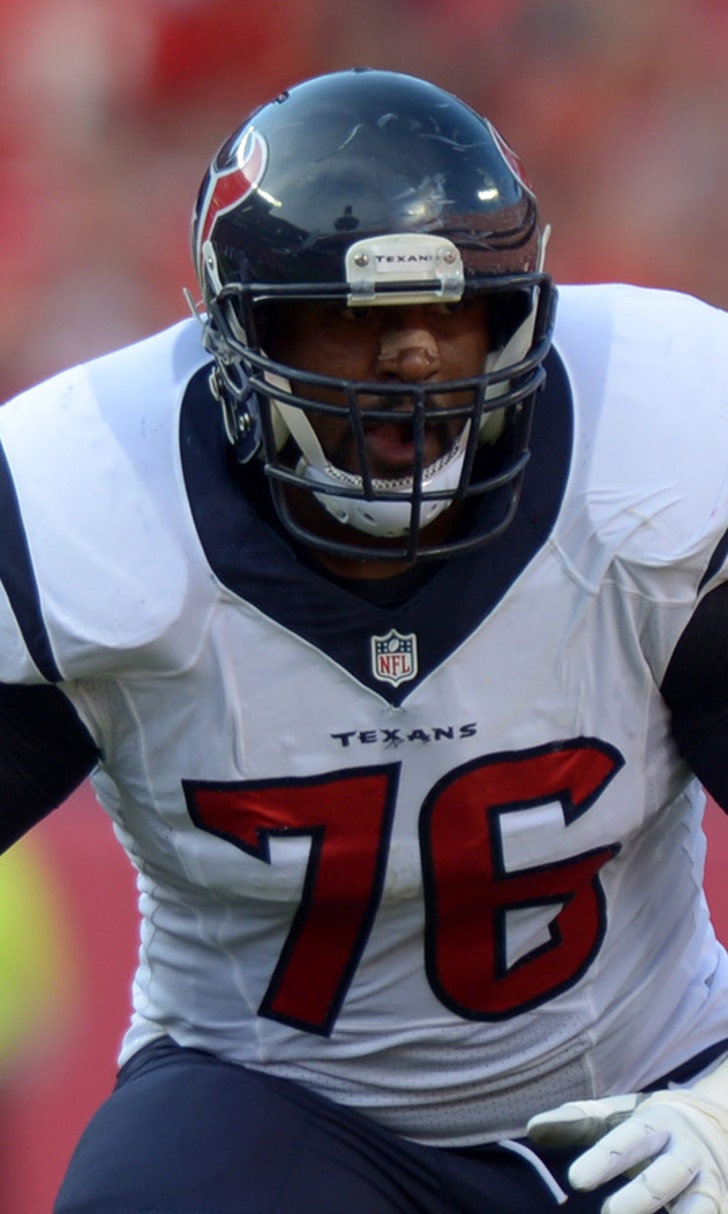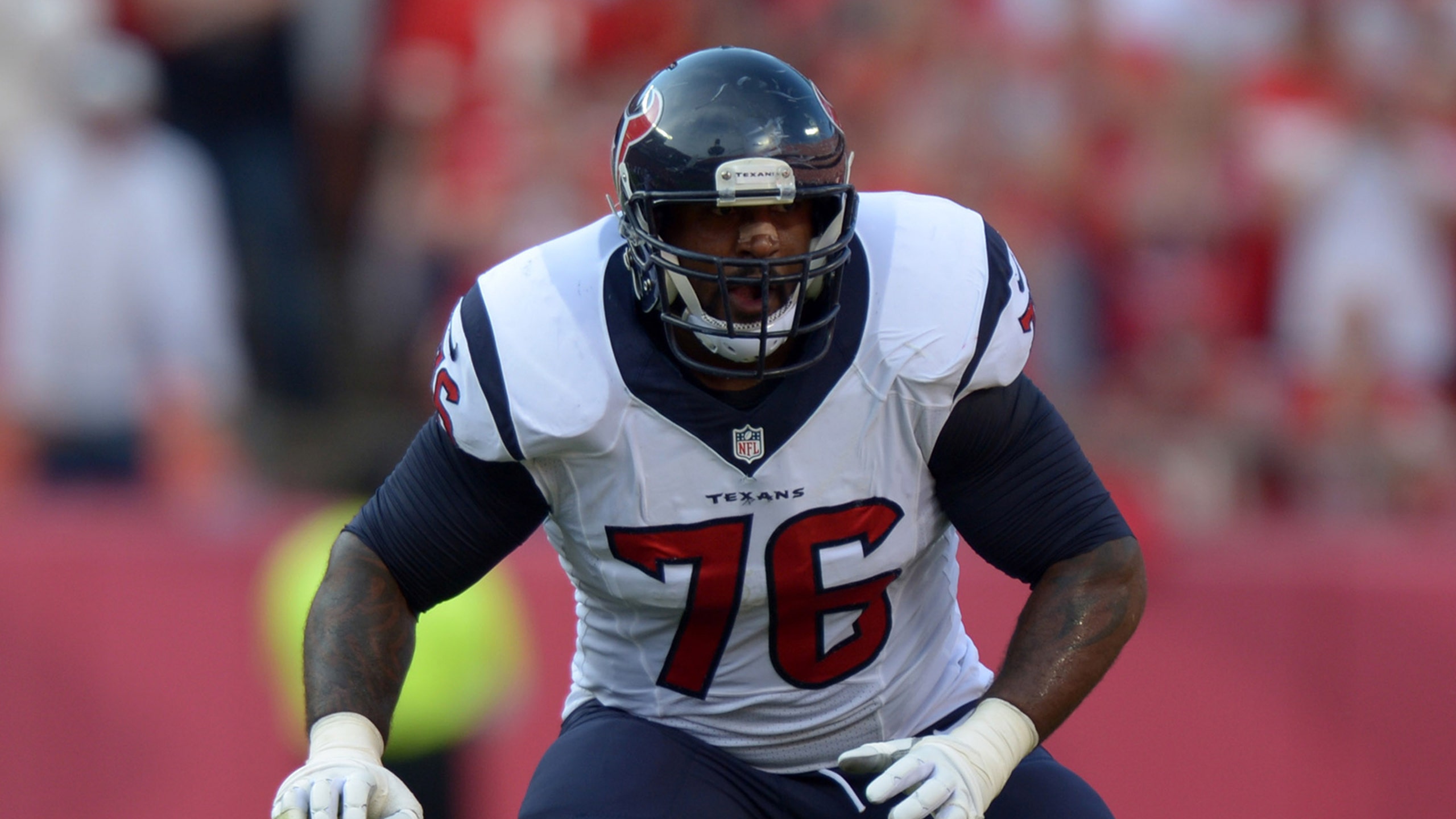 Texans adding mixed-martial arts to offseason workouts
BY Shawn Ramsey • April 12, 2014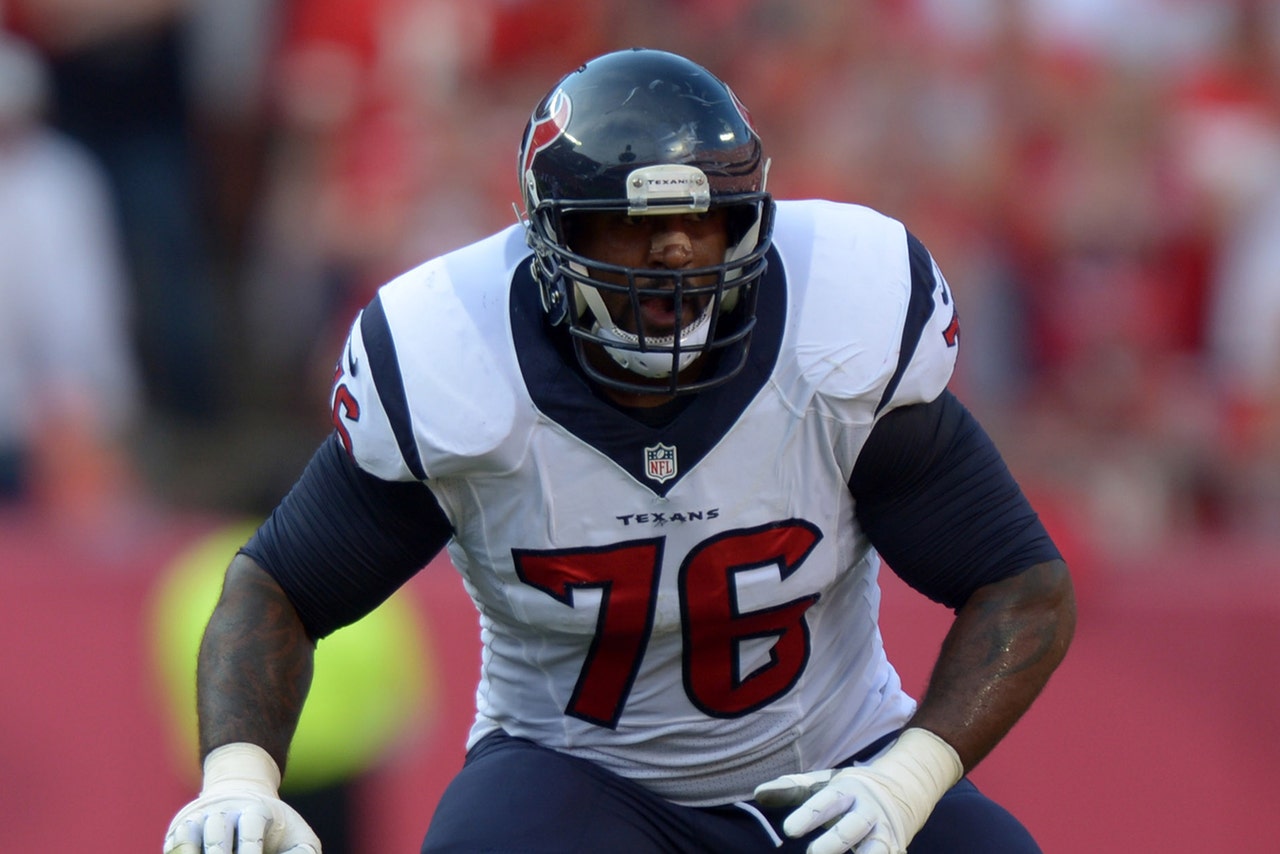 In an effort to break up mundane workout routines of cardio and weight-training exercises, NFL teams often come up new, interesting workouts such as Cross Fit or flipping oversized car tires, but the Houston Texans are going even more outside the box giving mixed-martial arts a try.
First-year strength and conditioning coach Craig Fitzgerald added the MMA setup in time for the beginning of offseason training on Monday, and several players have already enjoyed taking part in the new program.
"(Thursday is the first day we did that it's awesome, man," Duane Brown told the Houston Chronicle. "Because the O-lineman, all we do is we strike people. You're all about condition but you like to hit people at the same time. So with the MMA training, you get to do a little bit of both. You get tired but you're also working the muscles . . . I like it."
Just don't expect Brown to be facing off against J.J. Watt in the Octagon any time soon, however.
"It's not like we're sparring with each other. It's just like a heavy bag," Brown said. "And we'll sit there and we'll punch for like, a minute straight. It doesn't sound like a long time. But when you're just punching continuously for a minute, it's very tiring. It's not some stuff where we would actually harm each other. But it's just good conditioning."
Follow Shawn Ramsey on Twitter: @ShawnPRamsey
---
---