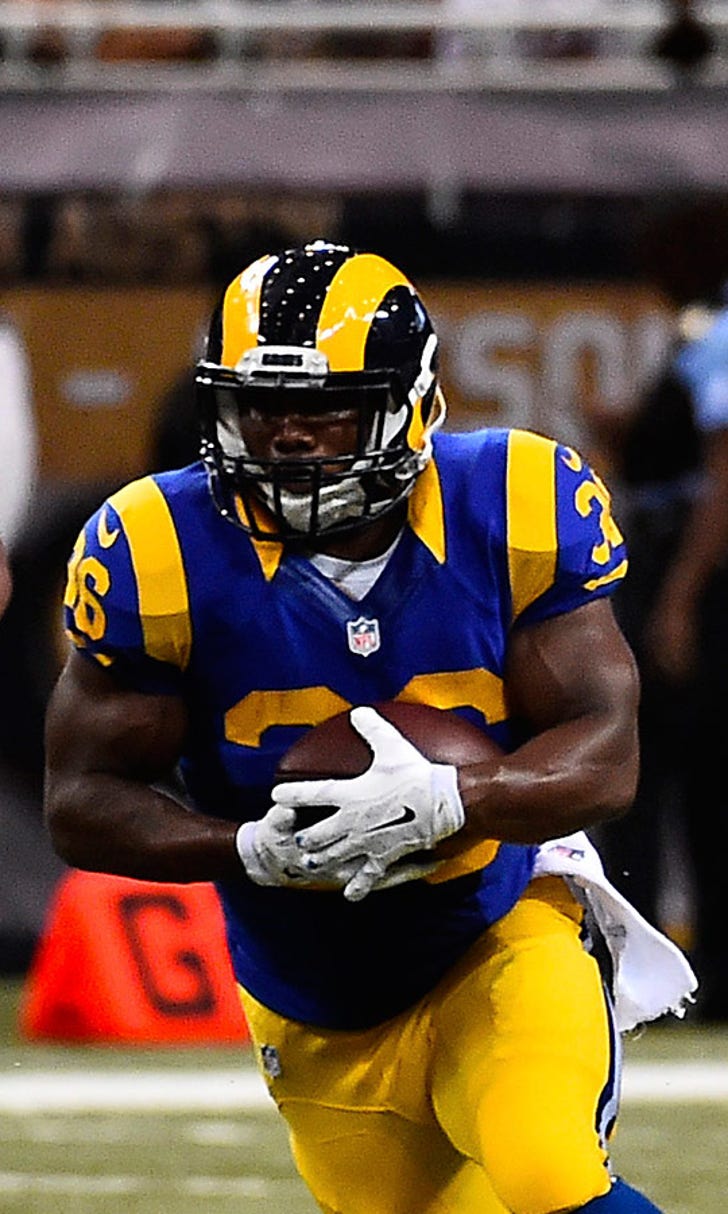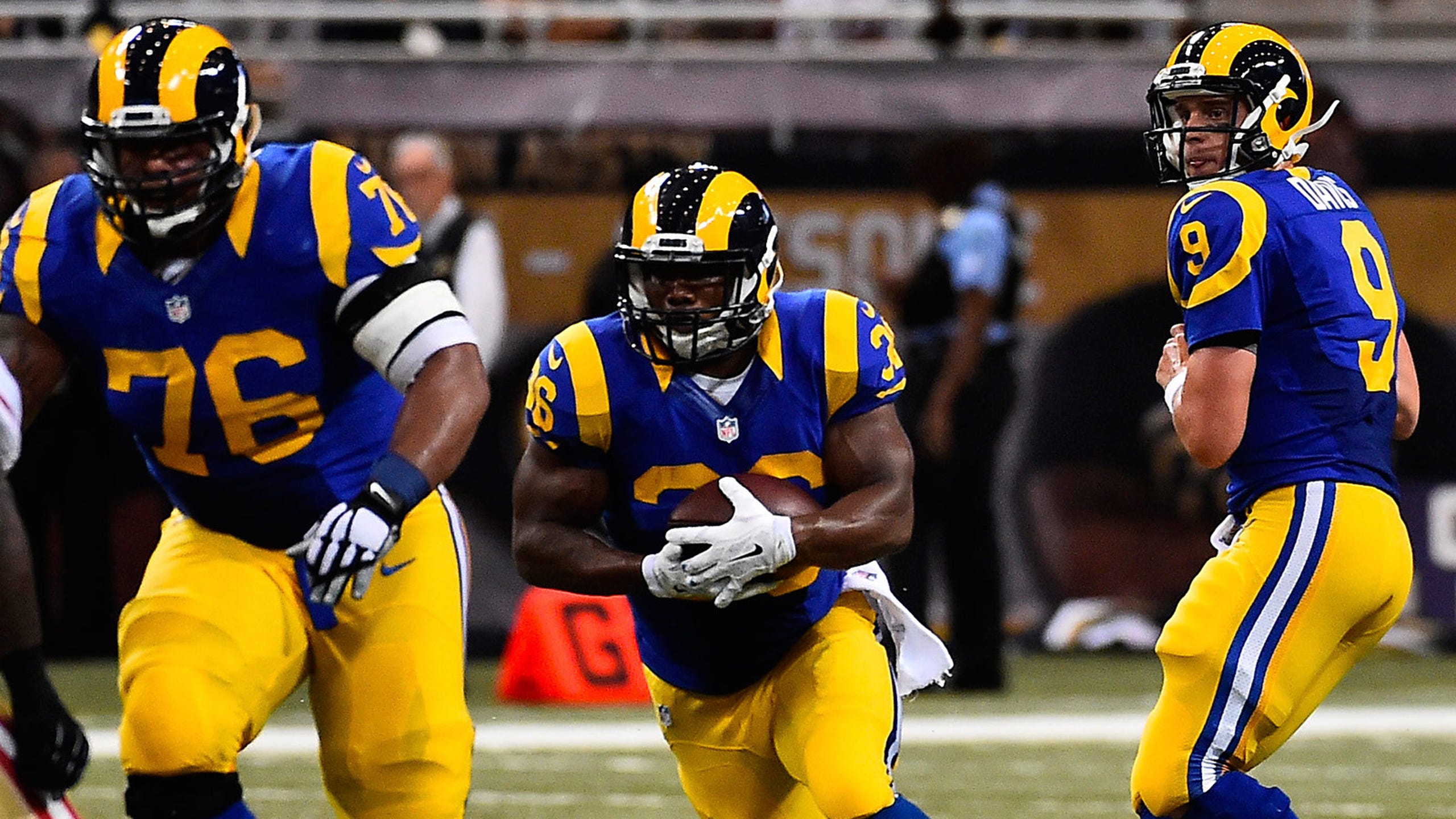 Rams' Fisher has embraced concept of running back by committee
BY foxsports • October 22, 2014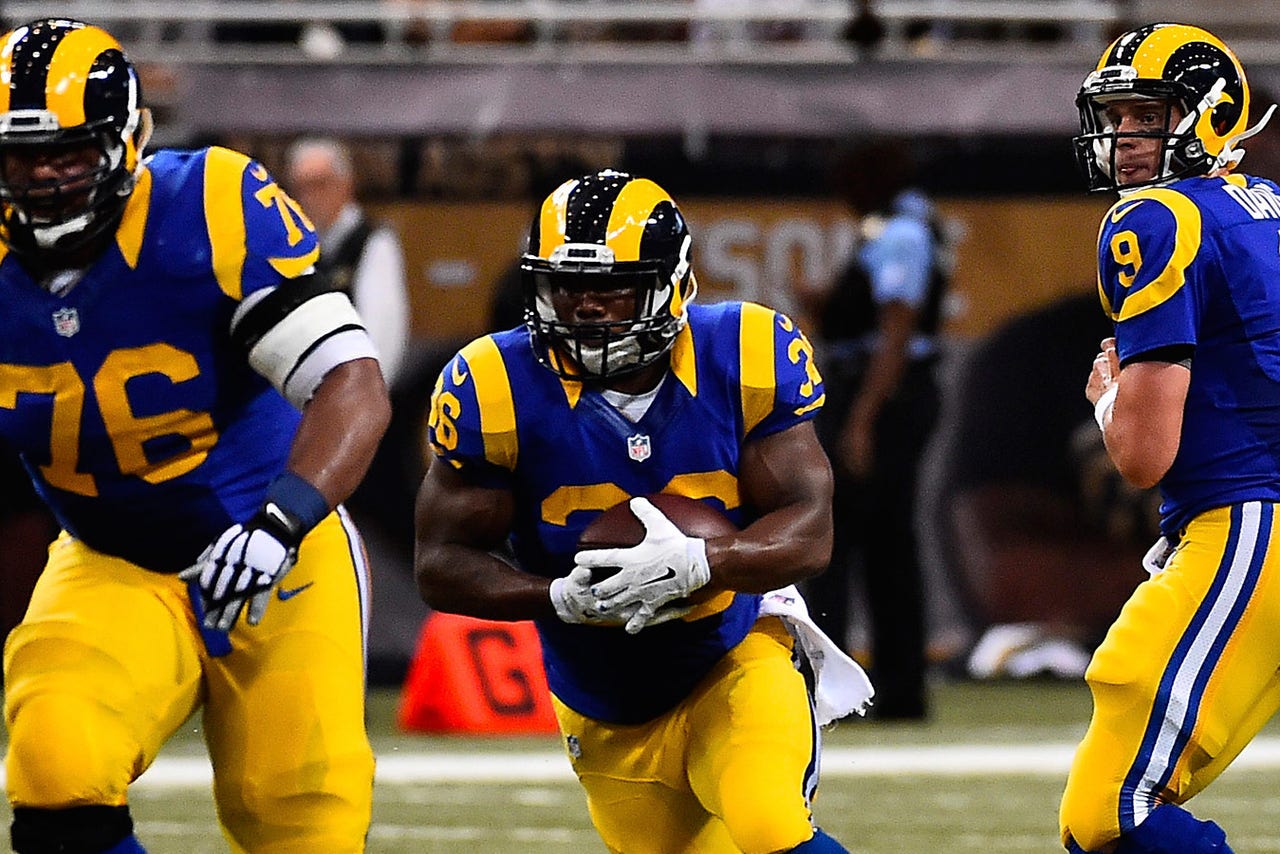 ST. LOUIS -- St. Louis Rams coach Jeff Fisher has embraced the concept of a running back by committee.
Zac Stacy just missed 1,000 yards rushing as a rookie last year, but wasn't in the mix last week because he was hurt and Benny Cunningham and rookie Tre Mason played well in a victory over Seattle.
Stacy was nursing a calf injury, so he was limited to one snap.
But Fisher plans to keep spreading the work around.
"It was just a weird situation," Stacy said Wednesday. "Right now, we're doing a rotation and going with the hot hand. We're all competing with each other."
Stacy waited his turn as a rookie, breaking into the lineup in Week 5. If he has to wait again, at least he's used to it.
"This is a business, and you really can't forget that," Stacy said. "I think a lot of players do. I feel good, just little nicks and bruises as most running backs go through.
"I'm ready to roll."
Cunningham had just two carries for 3 yards but led the team with five receptions, including a touchdown for the third straight game. His 75-yard kickoff return set up another score against the Super Bowl champions.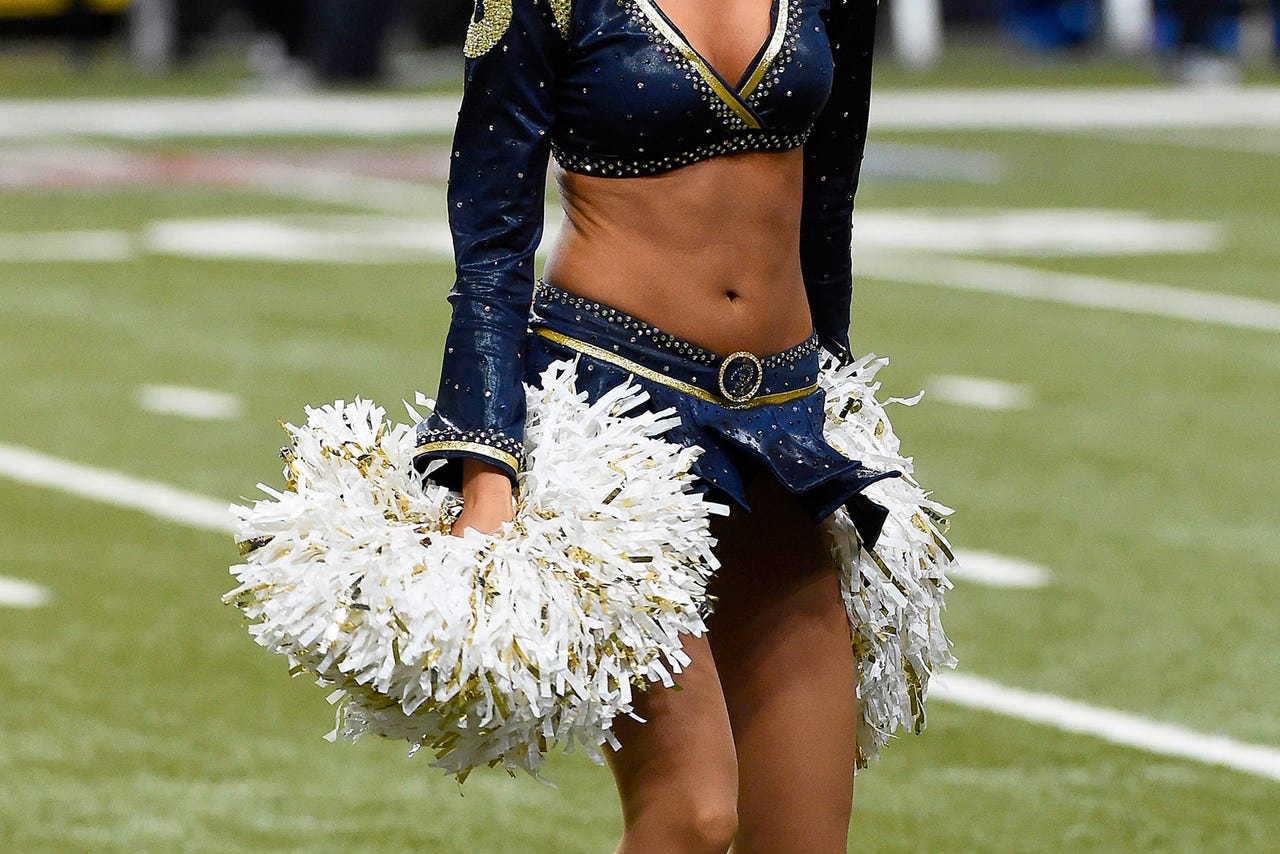 Flip through our photo album of NFL cheerleaders.
"It was pretty good all the work you put in, to finally have it pay off," Cunningham said.
Mason led the Rams (2-4) with 85 yards on 18 carries in his first extended action.
"A lot of fun," Mason said. "A lot of fun."
Stacy leads St. Louis with 240 yards with a 3.9-yard average, Cunningham has 136 yards with a 3.8-yard average and two touchdowns and Mason has 125 yards and a 5.4-yard average.
"Zac could get 25 carries this week. He's been a little banged up," Fisher said. "We clearly have significant depth at the position."
The most impressive aspect of the offense last week was there were no turnovers. They barely avoided a big giveaway at the end when Mason had the clinching first down, but tried for extra yards and fumbled. Darren Bates snatched the ball away in the pileup that ensued.
The Rams had 102 yards rushing with a 3.8-yard average and Austin Davis made the most of 152 yards passing, with two touchdowns.
"I felt we did a good job across the board with guys getting open and taking what the defense gives us," Davis said. "If there's nothing down the field, checking it down is fine.
"That's part of playing quarterback, knowing when to take shots and when to keep the ball moving forward."
Fisher was impressed with Mason's quickness and decisive cuts, aside from the final carry when he fumbled going for extra yards after getting the clinching first down.
"That's a lesson to be learned," Fisher said.
Eight players combined for the 18 receptions, with tight end Jared Cook and Tavon Austin each catching three passes. The Rams practice with Davis throwing on the run to prepare for the pass rush.
"You see a lot of big plays in the NFL when the quarterbacks scramble," Davis said. "It's hard for defenders to cover because they don't know where everyone's going, and sometimes we don't even know."
The biggest surprise on the injury report was safety T.J. McDonald, who did not practice because of a concussion. Wide receiver Kenny Britt (ankle), defensive end William Hayes (illness), cornerback Janoris Jenkins (knee) and guard Rodger Saffold (knee) also were held out.
Linebacker Jo-Lonn Dunbar (toe) and cornerback Trumaine Johnson (knee) were limited.
---
---