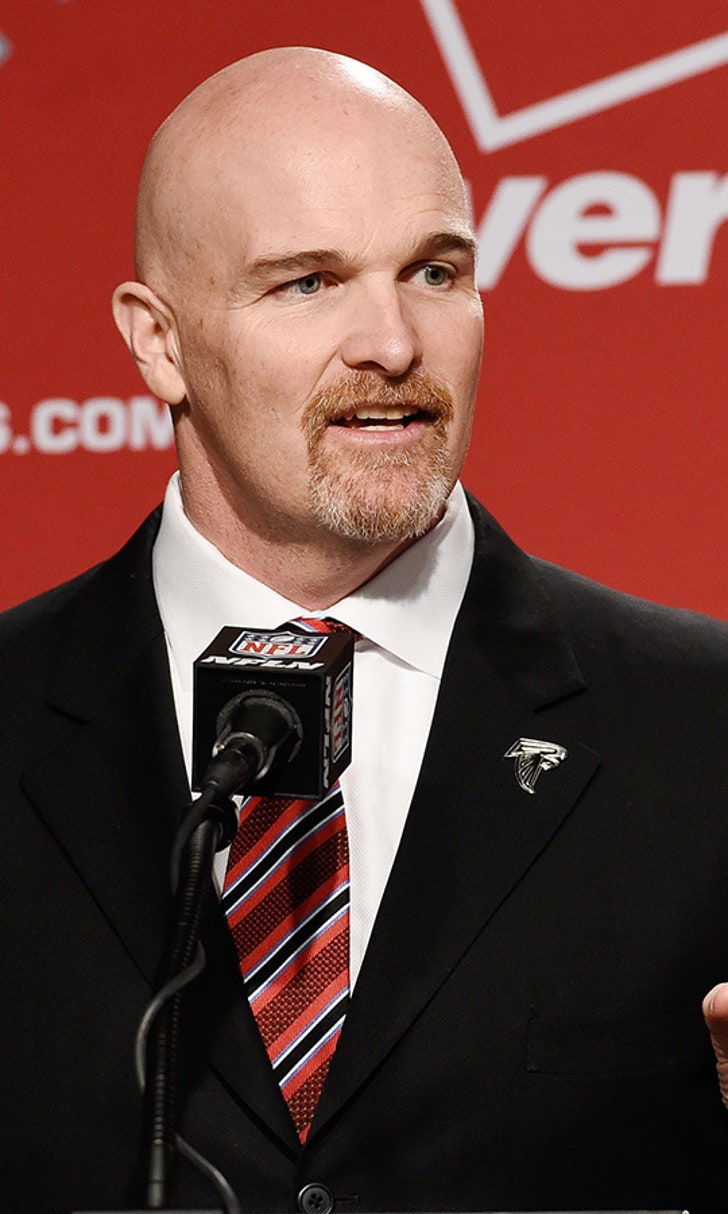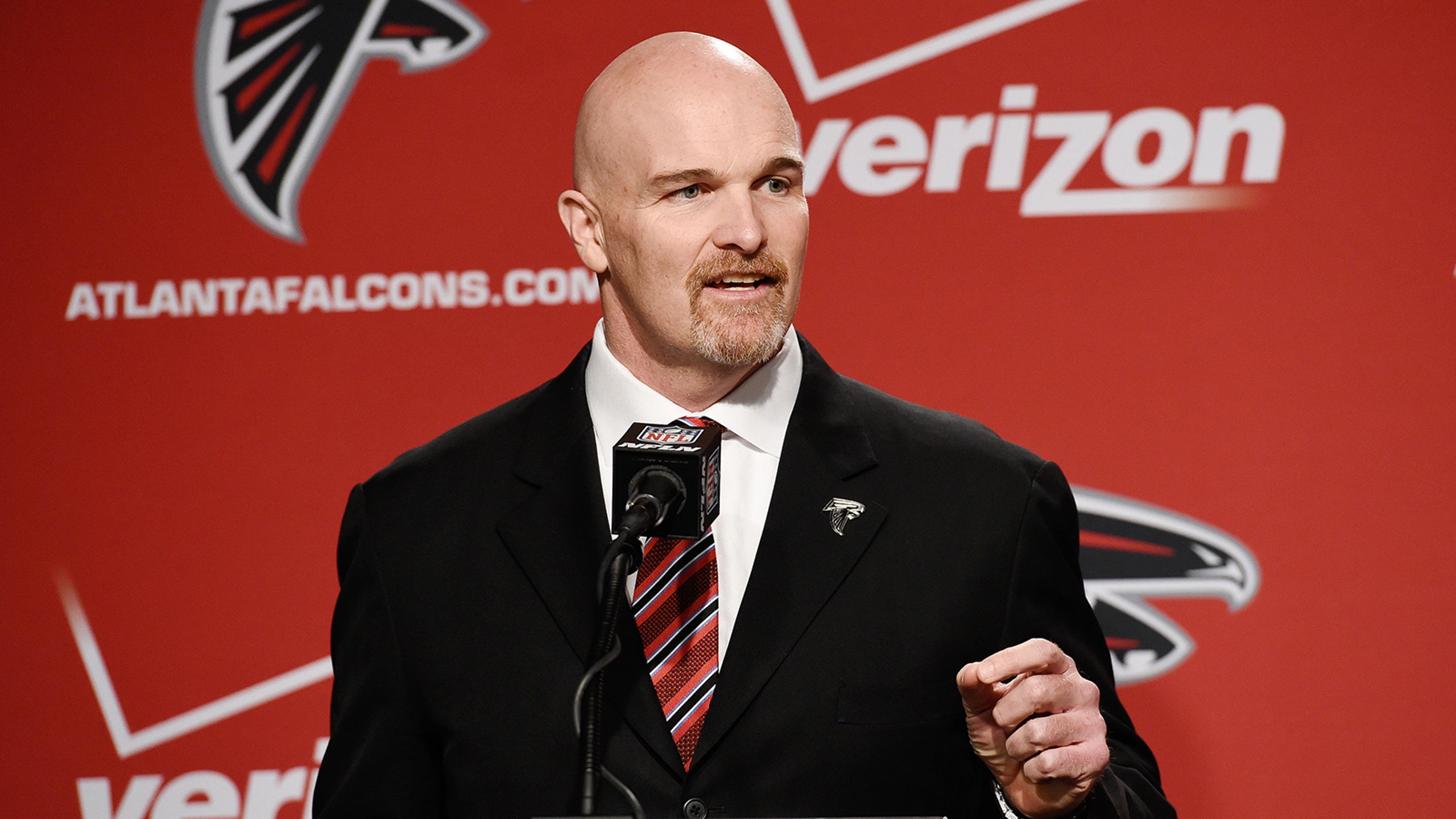 Quinn's focus in fixing Falcons naturally starts at line of scrimmage
BY foxsports • February 4, 2015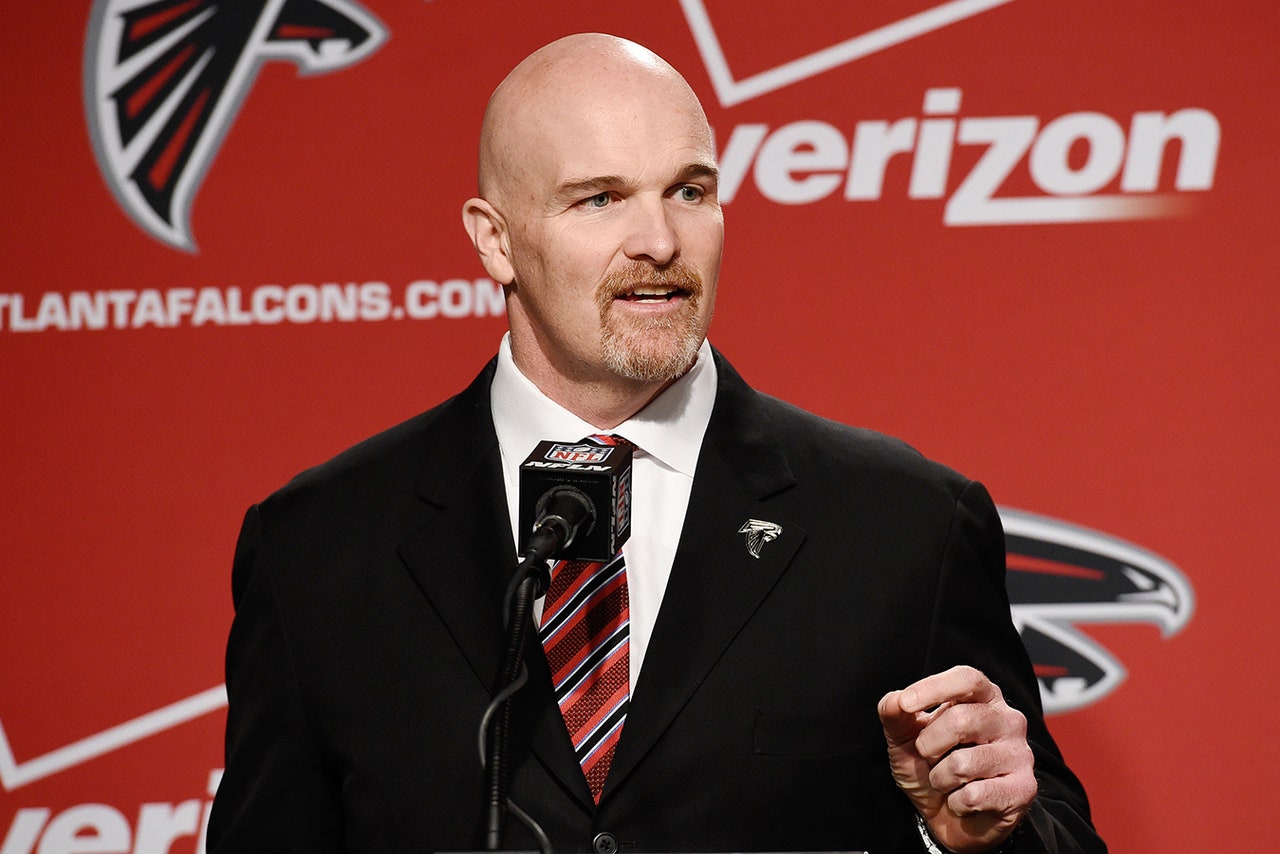 FLOWERY BRANCH, Ga. -- Not even 24 hours into his new job as head coach of the Atlanta Falcons, Dan Quinn smiled as he answered a barrage of questions he wasn't prepared to, and definitely didn't want to answer.
Quinn can forget about any grace period or a few weeks to get up to speed.
The local and national media that packed the house at the Falcons' training facility on Tuesday were laser focused on a common goal. A quick, half-hearted 'Welcome-to-Atlanta' greeting was a veiled precursor to the question at hand.
How will you fix these Falcons, coach?
Quinn was offered the gig as head coach of the Falcons after two seasons with the Seahawks as defensive coordinator -- two seasons where his unit was ranked No. 1 in the NFL, and Seattle made back-to- back appearances in the Super Bowl.
Over that same span, Atlanta compiled a combined 10-22 record and gave up 12,442 yards (compared to Seattle's 8,652) and 860 points (the Seahawks allowed just 485). Quinn's move to Atlanta, defensively speaking, has the makings of a rough riches to rags story.
Feast to famine.
For Quinn to show why he was the right person to take on Atlanta's reconstruction, he's going to have to turn this Falcons defense into something as close to the unit he left in Seattle. And that transformation has to made as quickly as possible.
Luckily for Atlanta's new head coach, Quinn's coaching genius is focused exactly around one of the Falcons' biggest areas of need. Expect Quinn's focus, and possibly his biggest area of impact, to center around the defensive line.
"I coached that position for so long that it is really where my eyes have gone to first," said Quinn, a former college defensive lineman before getting into coaching. "If I can lend expertise in that area, I certainly will. I know to be good in this League you have to be good on both sides of the line of scrimmage. I wholeheartedly believe in that. That will be a real focus for us.
"The toughness of your team, the ability to run the ball and finish games and then on the defensive side, the ability of those guys to rush and affect the quarterback, when you have those two things in line you usually have a pretty good chance of how you are going to play."
Atlanta's defense has had trouble stopping the run for some time. The Falcons haven't ranked inside the top 20 versus the run since 2011, when they ranked sixth in the NFL and held opponents to 97 yards per game.
It's been even worse in terms of getting pressure on the other team's quarterback.
Only one team (Cincinnati) had fewer sacks than the Falcons' 22 last season. And over the last three seasons, Atlanta has never finished higher than 28th in sacks, and has been behind the league leader by an average of 27.7 sacks per year.
Because of his expertise, Quinn should be able to immediately make an impact on Atlanta's defensive line. But it won't be solely an on- the-field transformation. The Falcons are going to have to add personnel through free agency and via the draft. Enhancing the pass rush is expected to be a huge area of concern during the offseason.
If a team is going to have a deficiency, it's best that the guy in charge of fixing the problem is an expert. No one calls a plumber to fix the roof. The Falcons needed help on defense, so they found a defensive mastermind to come in and steer the ship.
Quinn admitted on Tuesday that his first step in the process was to learn the Falcons' roster from top to bottom. After he familiarizes himself with the players, there's no one better to start manipulating those pieces -- especially the defensive parts -- than Quinn.
---
---