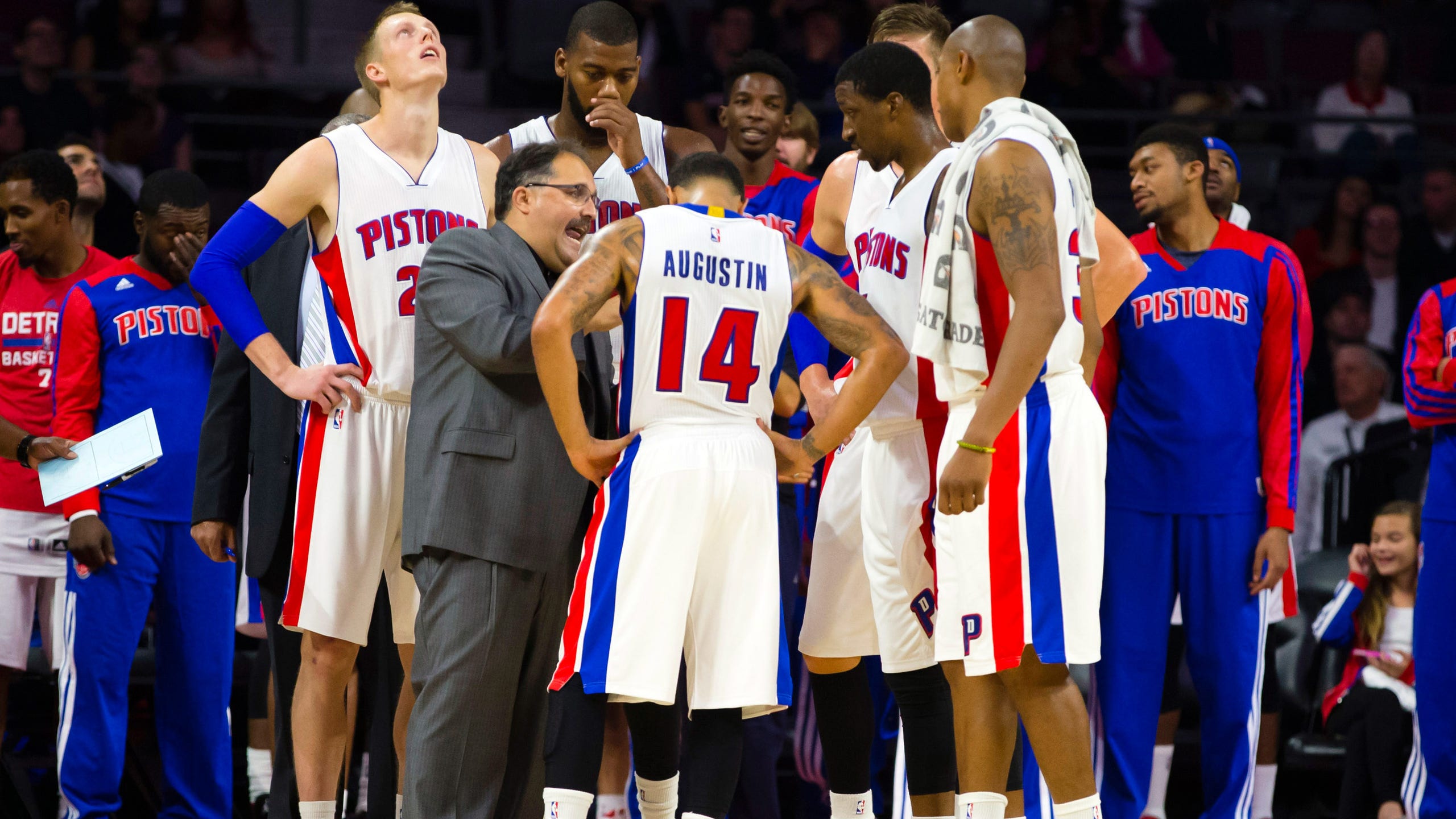 Pistons Preview: 10 things you need to know about the upcoming season
BY foxsports • October 28, 2014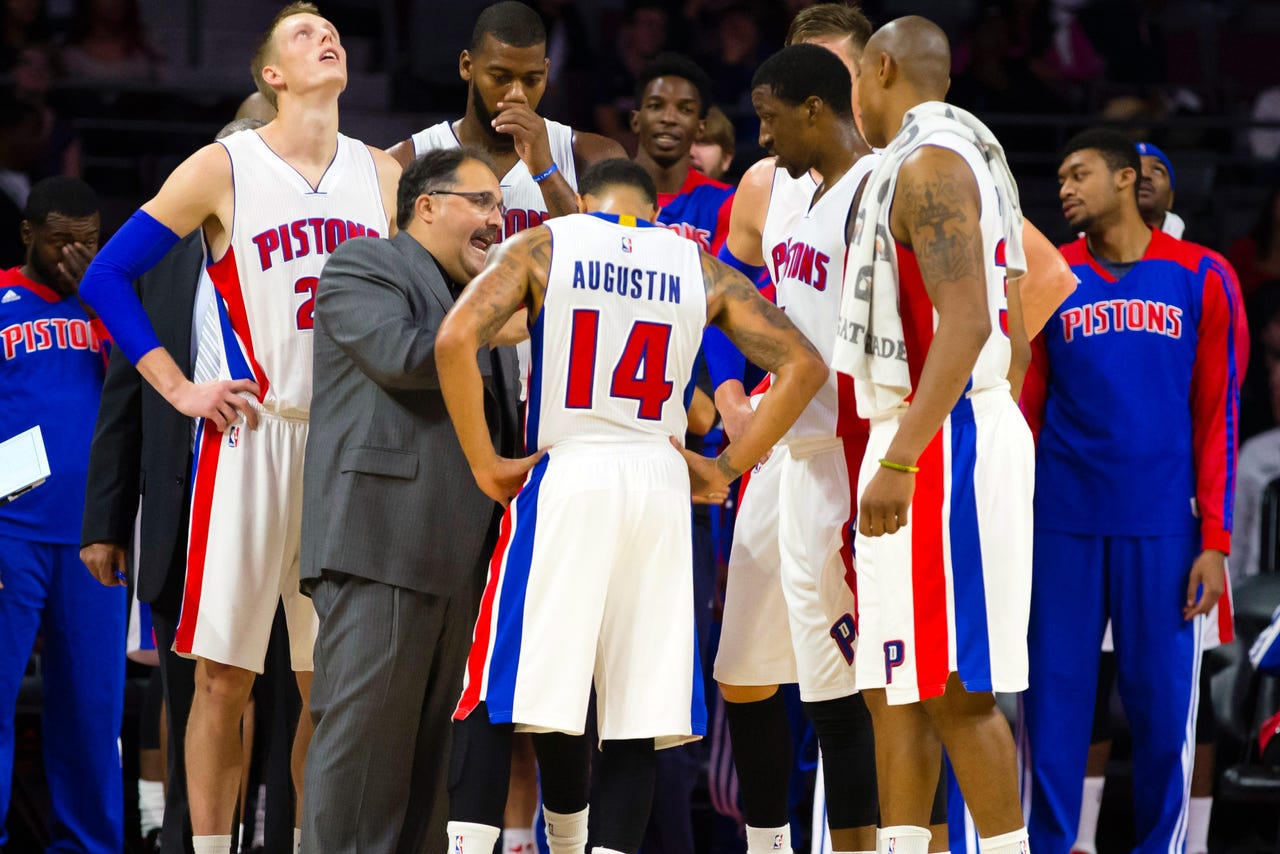 Ten things that you need to know about the 2014-15 Pistons season, which begins Wednesday in Denver:
1) NEW BOSS IN TOWN: The Pistons will have their eighth head coach since winning the 2004 NBA championship, but there's a key difference this time. Stan Van Gundy will be his own boss, serving as both the team's coach and president. It is Van Gundy's first front-office job, but he's been coaching since starting as an assistant at Vermont in 1981. Van Gundy took the Heat within one game of the NBA Finals in 2005 -- losing Game 7 of the Eastern Conference Finals to Larry Brown's Pistons, and got the Magic there in 2009 before losing to the Lakers. Van Gundy has a career .641 winning percentage in eight NBA seasons, and his teams have never missed the playoffs.
2) NO MORE JOE D: Van Gundy's role as team president came at the expense of Joe Dumars, who was let go after a 29-year career with the team. Dumars joined the team in 1985, won two championships with the Bad Boys, and is still the franchise's career leader in games and 3-pointers, while he trails only Isiah Thomas in minutes, points and assists. As an executive, he built the roster that won the 2004 title and came within a game of repeating in 2005.
3) GIVING THE STAND-INS A CHANCE: Two of Van Gundy's biggest offseason acquisitions were players who earned free-agent deals by filling in well for an injured teammate. Jodie Meeks averaged 15.7 points in Kobe Bryant's lineup spot for the Lakers, while D.J. Augustin gave the Bulls 14.9 points and five assists a night as Derrick Rose's replacement. Meeks and Augustin both shot over 40 percent on 3-pointers last season, which would give the Pistons the kind of outside shooting they desperately needed last season. The biggest problem is that Meeks injured his back during the preseason, and won't be back until Christmas.
4) BIG THREE DOWN TO TWO: Last season's lineup was built around three post players -- Andre Drummond, Greg Monroe and Josh Smith. The idea was that, with Drummond at center, Monroe at power forward and Smith at small forward, the Pistons would dominate on defense and would be able to piece together an offense. The idea was a disaster, as Smith couldn't guard small forwards and had one of the worst 3-point shooting seasons in league history. Van Gundy has scrapped the plan, and is planning to use the trio as a rotation at center and power forward, much like Chuck Daly did with Dumars, Isiah Thomas and Vinnie Johnson in the Bad Boys backcourt.
5) BRINGING IN A VETERAN PRESENCE: In his search for shooters, Van Gundy gave Caron Butler a two-year contract. Butler, who turns 35 in March, was bought out by Milwaukee midway through last season, but signed with Oklahoma City and helped them reach the Western Conference finals. As a small forward, Butler might earn more playing time with Meeks sidelined, and he's another outside shooter - hitting 39.4 percent on 3-pointers last season.
6) HAPPY ANNIVERSARY, RON: Next month will mark the 10-year anniversary of the most famous moment in the history of the Palace of Auburn Hills -- Ron Artest going into the stands after being hit by John Green's beer and setting off the biggest melee in NBA history. The resulting suspensions crippled the Pacers, who had just routed the Pistons and were the favorites in the Eastern Conference. Instead, Detroit made it to the finals before falling short against San Antonio.
7) BREAKING WITH THE PAST: With Dumars gone and Chauncey Billups retired, the Pistons lost their last two links to the 2004 championship team. Tayshaun Prince, now playing for Memphis, is the only member of that team that is still active in the NBA.
8) IMPRESSIVE NEW DIGS: The changes in the organization haven't only taken place in the locker room and the front office. The Palace itself has undergone a $40 million face-lift that includes a new scoreboard with six large HD screens, a stage for bands to perform during games and renovations to the restaurants, bars and grills.
9) GOLD MEDALIST: Andre Drummond is clearly the face of the franchise, and there's every reason to believe he's headed for a breakout season. Drummond won a gold medal with Team USA at this summer's World Championships, and although he only saw limited playing time, he said that observing some of the game's best players has prepared him for a leadership role this year. Drummond is also now playing for the coach that turned another young center, Dwight Howard, into one of the league's biggest stars.
10) MONROE'S GAMBLE: The Pistons' other young star, Greg Monroe, is taking a chance that will change his career for better or worse. When he couldn't reach an agreement on a contract extension or a sign-and-trade deal with Van Gundy, Monroe took the nearly unprecedented step of signing Detroit's qualifying offer. That means he will only make $5.5 million this season, nearly $10 million less than he could have gotten, but he will now be an unrestricted free agent next summer. If he leaves, the Pistons won't get anything in return for a player they had hoped to build around for the next several years.
---
---