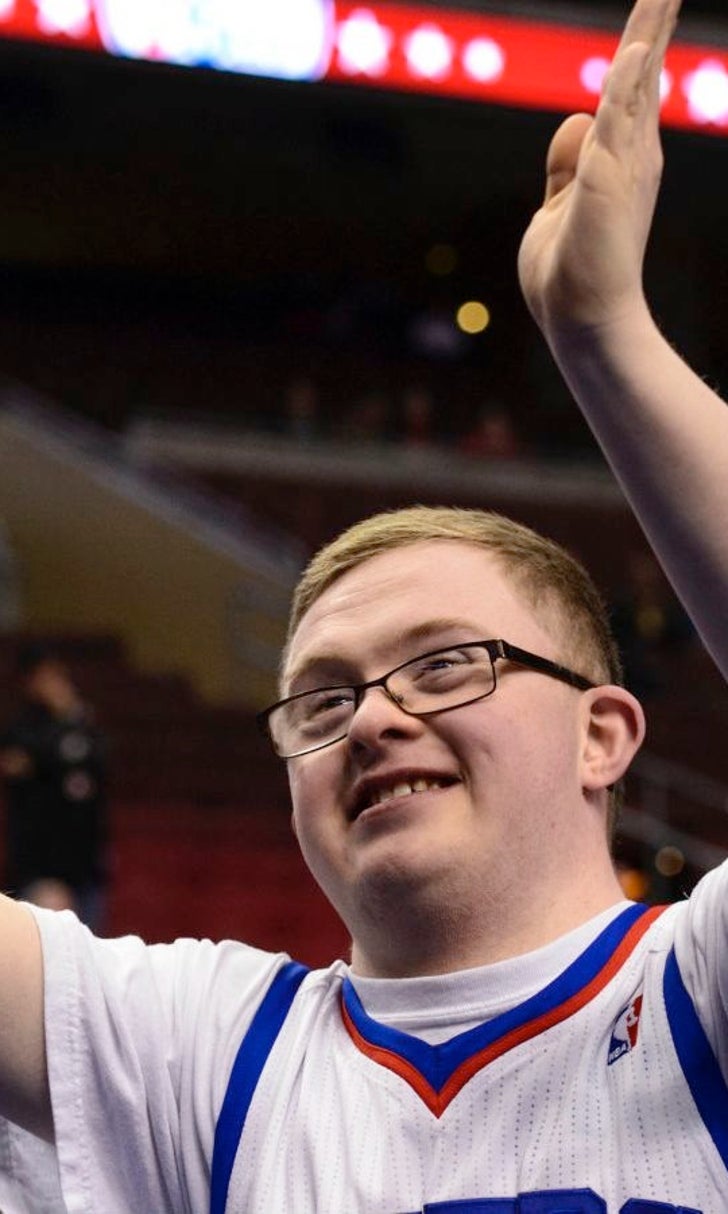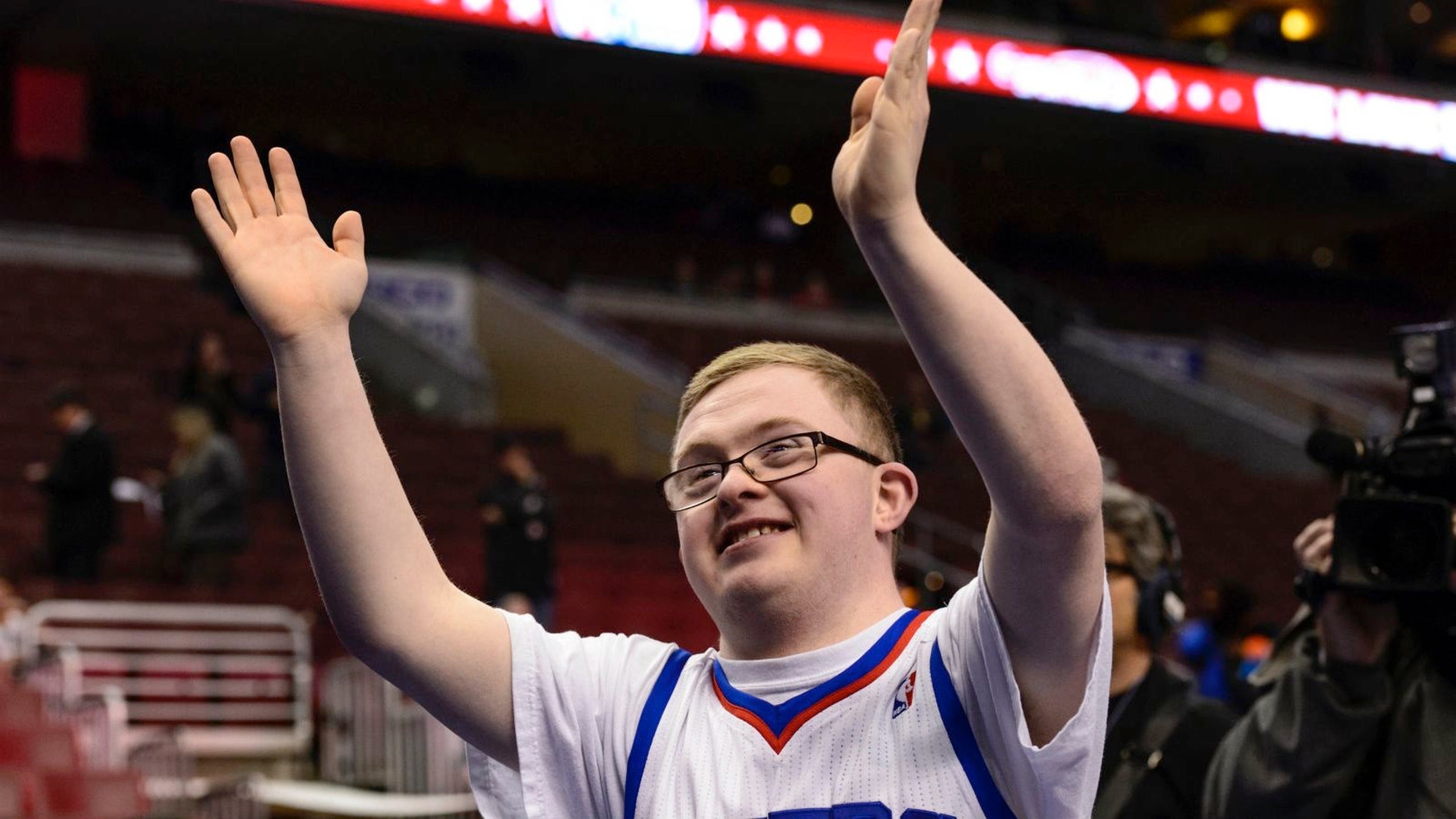 Kevin Grow's, high schooler with Down syndrome, gets night with Sixers
BY Connor Kiesel • February 18, 2014
A new member of the Philadelphia 76ers got a chance to hit the court before their game against the Cavaliers Tuesday night.
Kevin Grow, a Philadelphia-area high school senior with Down syndrome, was signed by the 76ers to a two-day ceremonial contract Monday.
His story is inspiring.
In an interview with Philly.com, Grow's coach, John Mullin said the whole thing "felt like a movie."
"It's tough to describe. It really is," Mullin said. "It's one of those things that doesn't happen often."
Prior to the Sixers' matchup with the Cavs, Grow was given a custom jersey, got to participate in pregame warmups, and ran through the team's high-five tunnel as they entered the court.
Grow's teammates from Bensalem High School were also recognized during the game.
It all began Monday for Grow, as the Sixers said he met and shot around with his new teammates, who are very much on board with their latest acquisition.
"That's awesome. There's nothing like that really to see him out there - he's great," Michael Carter-Williams told abc6 in Philadelphia.
As for the game itself, it wound up as a Cavaliers blowout and chants of "Put Kevin in" even rang out throughout the stands.
With the way the Sixers were shooting, Kevin probably would've been able to knock in a few three pointers and help them out.
What a wonderful night, for a wonderful young man.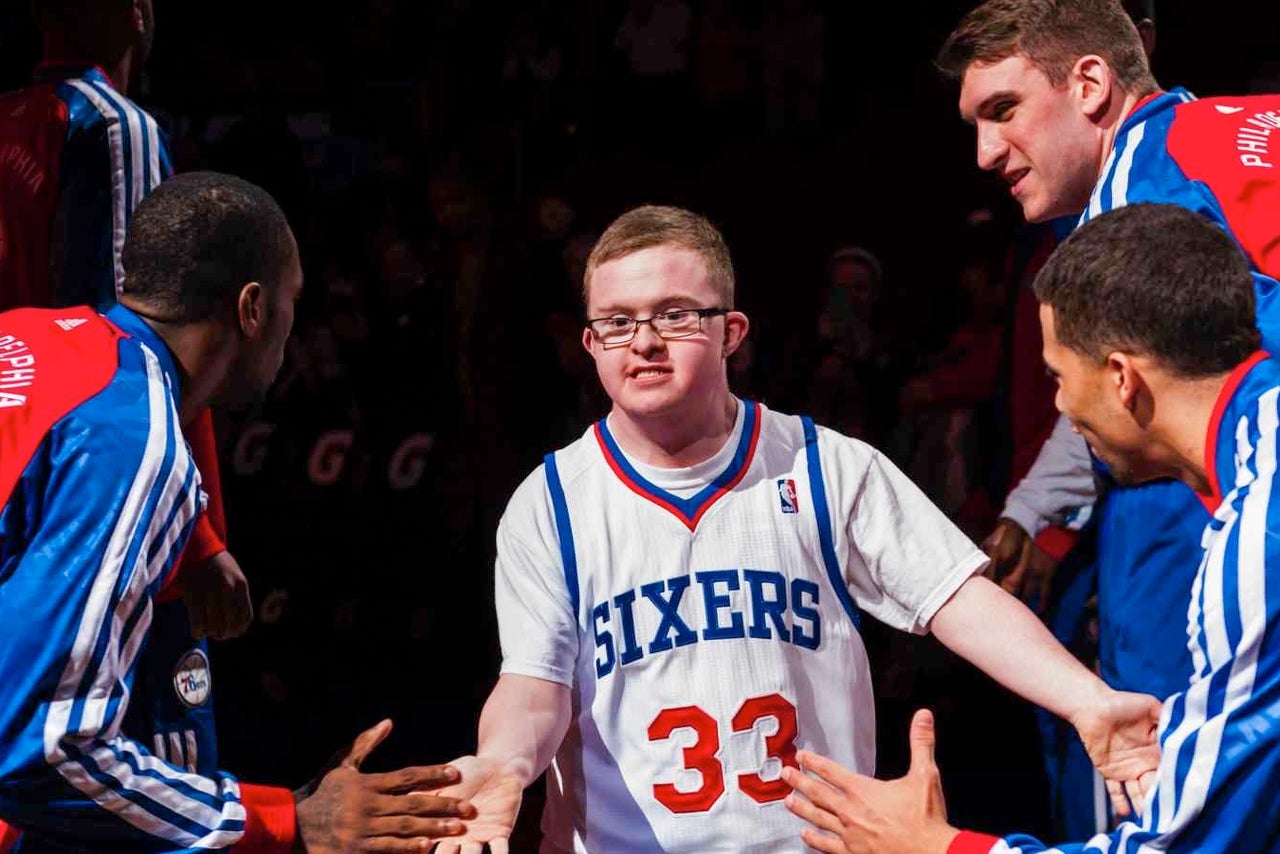 Bensalem High School student Kevin Grow is introduced during pre-game introductions prior to the game against the Cleveland Cavaliers at the Wells Fargo Center.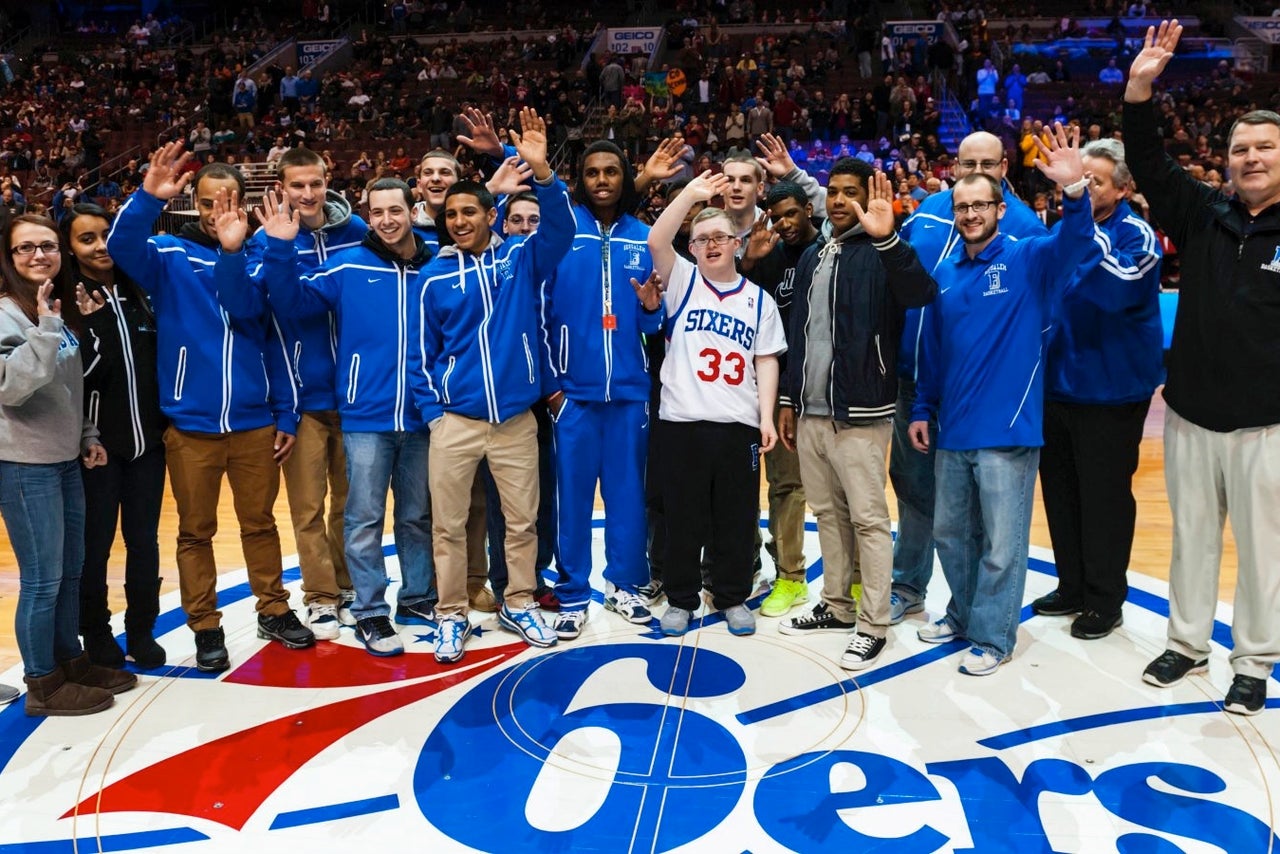 Bensalem High School student Kevin Grow poses for photos with members of his basketball team at half court during the second quarter of a game between the Philadelphia 76ers and the Cleveland Cavaliers at the Wells Fargo Center.
---
---