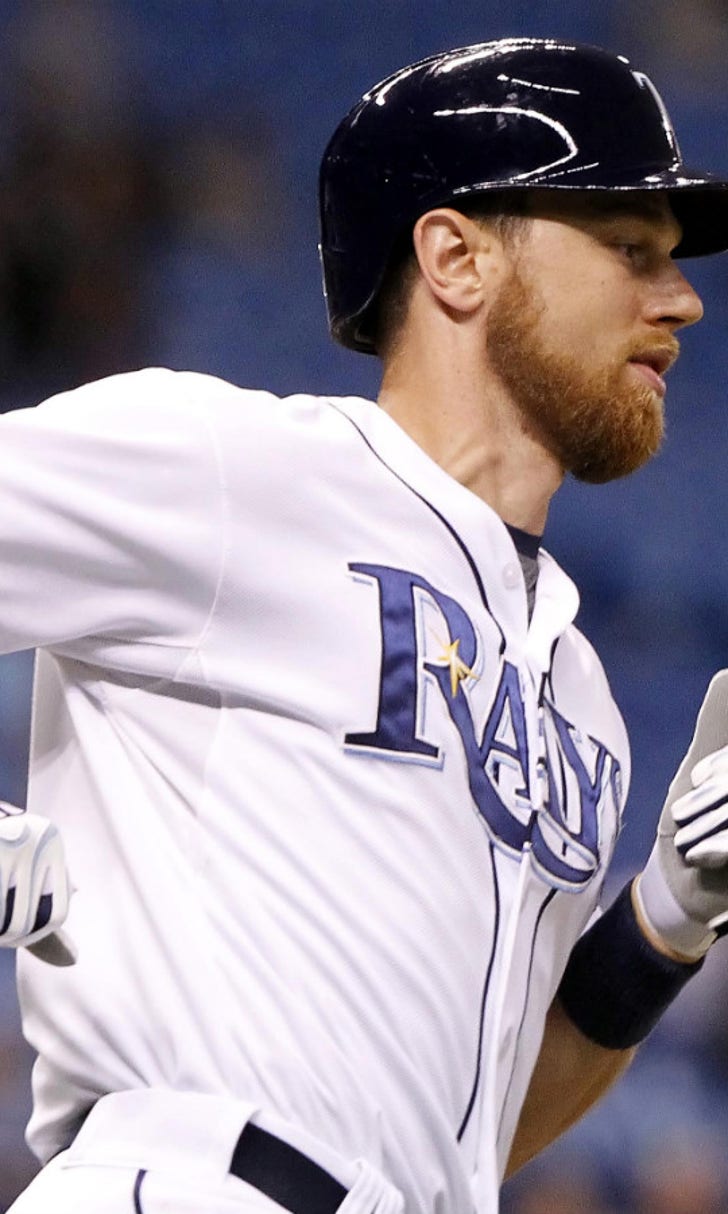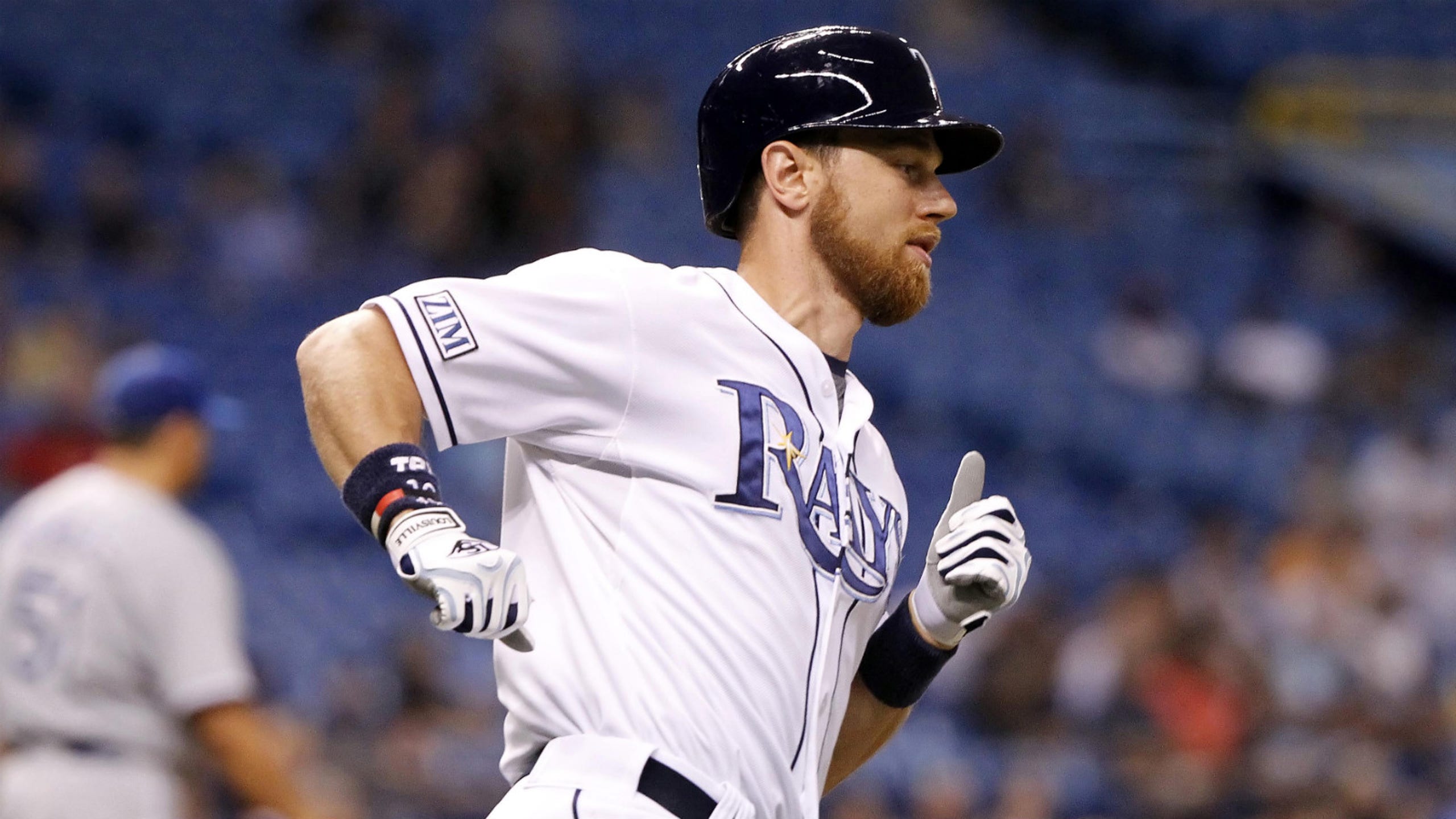 Fake trade report didn't concern Rays' Ben Zobrist
BY foxsports • August 1, 2014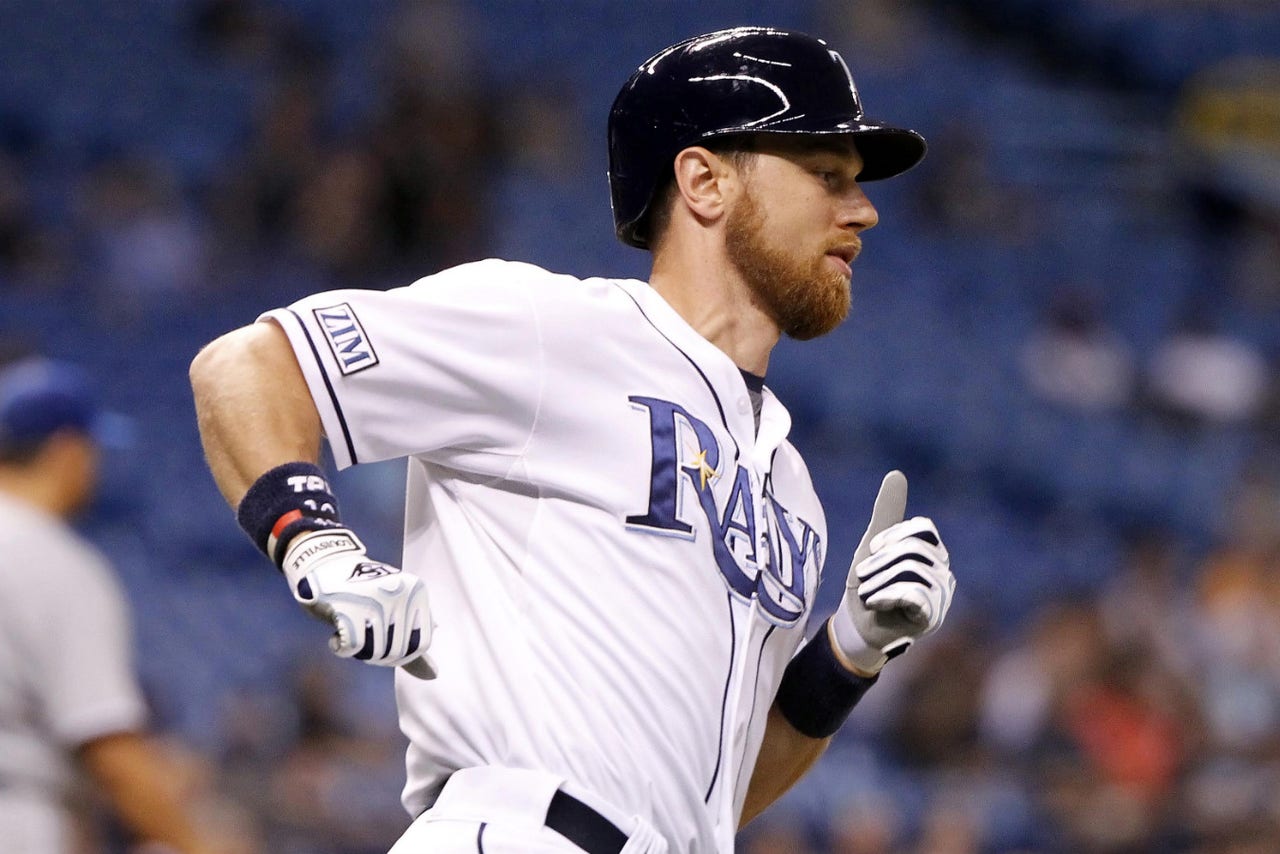 ST. PETERSBURG, Fla. -- For a moment, Tampa Bay Rays utility man Ben Zobrist was caught up in the craziness of a trade deadline day that will be recalled for a long time.
Late Thursday afternoon, as news of left-hander David Price's trade to the Detroit Tigers broke, a fake Twitter account posing as USA Today writer Bob Nightengale posted "news" that Zobrist had been traded to the Pittsburgh Pirates for prized outfielder Starling Marte and a "slew of prospects." The false report gained traction online and on television, enough so that Zobrist's wife, Julianna, heard the rumblings and woke her husband from a nap by texting her concern.
"I was napping, to be honest," Zobrist said Friday. "I didn't see any of it. My wife texted me, and she said, 'Hey, I'm getting texts from people saying that we got traded.' So I started looking around on the Internet to see if I could see anything. At that point, everything had already been taken off. When it happened, I was really unaware of all of it going down.
"I was watching everything up to the point that I took a nap, then I just crashed. I was tired. And when I woke up, it was all said and done. I saw that Price got traded and then my wife started texting me saying that she heard that we got traded, and I was like, 'Well, let me look and find out, because I haven't heard anything.' That was the extent of it."
Zobrist, who's hitting .271 with nine home runs and 31 RBI this season, had been part of trade rumors for weeks. Coincidentally, the Pirates were in discussions about a deal involving Price on Thursday, according to FOX Sports MLB Insider Ken Rosenthal.
Sources: #Dodgers have been in talks with #Rays on Price, with Pederson in play. #Pirates also had been discussing him as of this AM.

— Ken Rosenthal (@Ken_Rosenthal) July 31, 2014
Zobrist said the trade possibilities weighed on him. However, Price was the only Rays player to be moved when the deadline expired, despite a false alarm from a fabricated report.
"I thought about it, for sure, but it hasn't weighed on me," Zobrist said of the trade rumors. "It's been something that everybody just kind of accepts, being a part of this environment, that those things could happen. It's a reality for all of us at any point. You just kind of keep doing your business and don't plan for anything. You just kind of roll with it and be flexible if anything does happen. Thankful to still be here but disappointed that David had to leave."
You can follow Andrew Astleford on Twitter @aastleford or email him at aastleford@gmail.com.
---
---