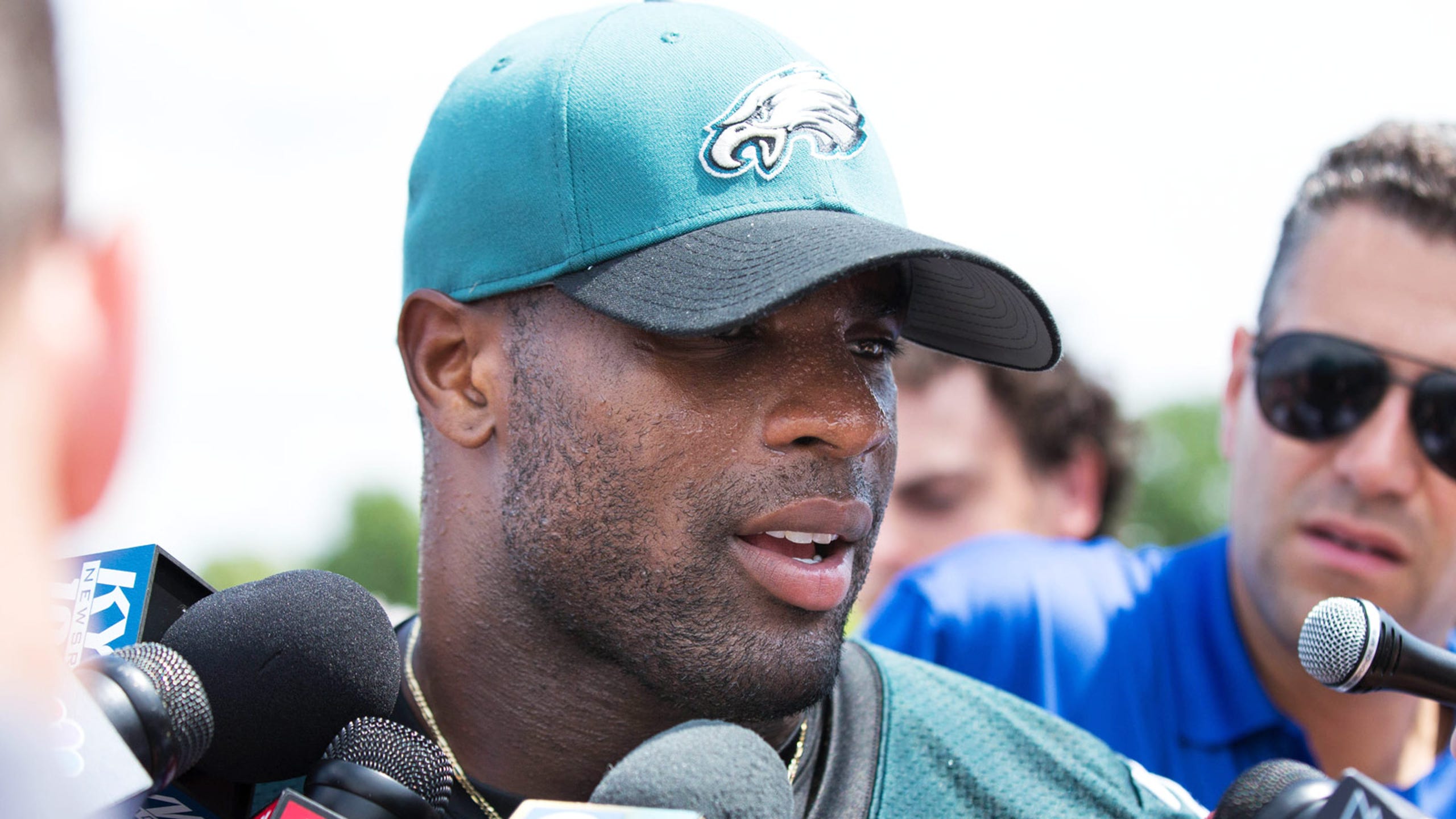 Eagles' biggest storylines heading into training camp
BY foxsports • July 29, 2015
OXNARD, Calif. -- The Eagles have a legitimate chance to dethrone the Cowboys in the NFC East this season. But they need a lot of things to break right. They simply don't have as much margin for error as the Cowboys, who will likely not have to face Tom Brady in Week 5. The Eagles will get a good look at Brady in Week 13.
Let's take a look at some of the biggest storylines in this camp:
Can Sam Bradford stay healthy?
Everything likely hinges on the answer to this question. I don't understand what led Chip Kelly to trade for such an injury-prone player. Bradford has missed 31 of 64 possible games over four years. Kelly is gambling that Bradford will break that cycle. He keeps bringing up Drew Brees as an example, but Brees had more of a track record in San Diego than Bradford had in St. Louis.
"Everybody gets hurt in this game," Kelly told reporters recently. "I don't know any quarterback that hasn't missed time. ... Our research in terms of dealing with guys with two ACLs, there's a 10 to 12 percent chance of re-injury. That's an 88 to 90 percent chance that they're going to be successful."
That seems pretty simplistic for a player who has missed so many games. Bradford's every move will be scrutinized in camp. Kelly seems to have a vision for Bradford that not many folks share. It's a great opportunity for a player like Bradford who needed a fresh start. He's a huge wildcard because he's so seldom healthy. Kelly's genius status is largely in Bradford's hands. Eagles fans won't be excited about another run with Mark Sanchez...unless Bradford struggles out of the gate.
Will DeMarco Murray make the Cowboys regret letting him walk?
Cowboys running back Joseph Randle lost his mind and said Murray left some meat on the bone last season. Then Hall of Famer Emmitt Smith backed him up. Murray won't surpass 1,800 yards this season but he will excel in Kelly's zone-blocking scheme. I cannot imagine what the atmosphere will be like in Week 2.
Former Eagles scout and current ESPN analyst Louis Riddick told me last week that he believes Kelly loves Ryan Mathews. He thinks Murray may end up splitting the carries with Mathews. Murray won't like that. But maybe it will prolong his career.
Do the Eagles have the best defense in the division?
I believe they have the best front seven. Kiki Alonso will be a great addition at linebacker. The Eagles have more depth at defensive tackle than I recall in years. Watching the Eagles gather a ton of sacks reminds me of the units under the late, great Jim Johnson. I also think practicing against Kelly's fast-paced offense gives this defense an edge.
The secondary is the big question. This organization has struggled at safety for years. A great pass-rush could provide cover for the secondary. At least the Eagles don't have to defend Murray.
MORE FROM FOX SPORTS SOUTHWEST: 
- PHOTOS: Cowboys Cheerleaders Auditions
- Ranking NFL quarterback salaries
- Oldest player on every NBA team
- College football's highest paid coaches in 2014
---
---