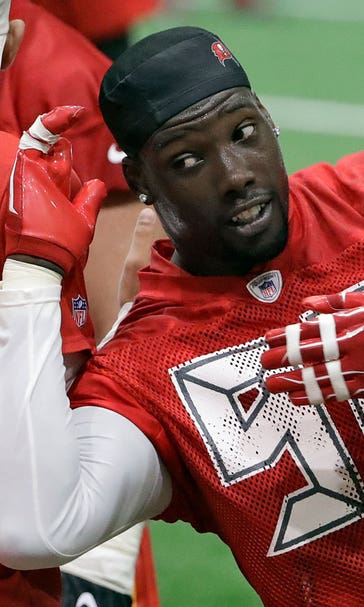 Bucs' Jason Pierre-Paul out to prove he's more than one-dimensional player
August 2, 2018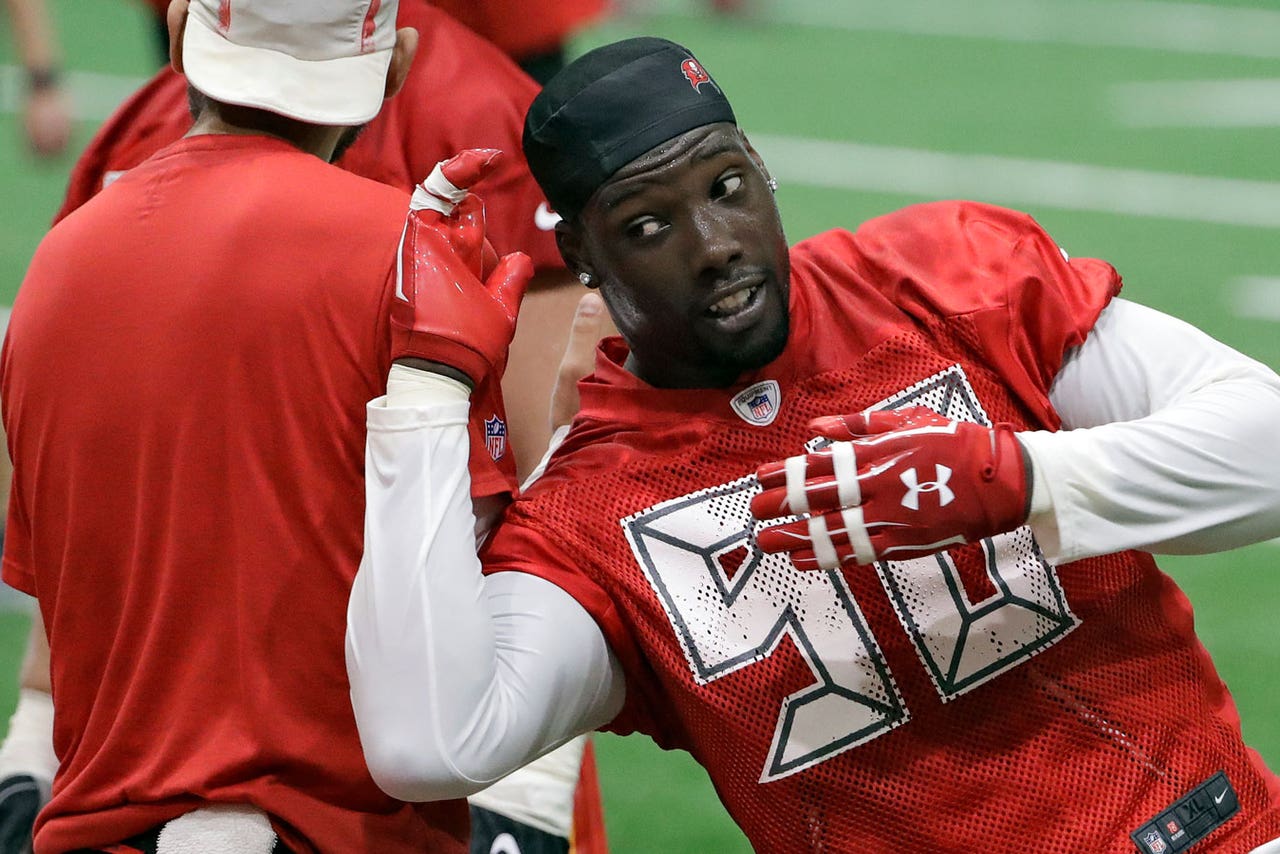 TAMPA, Fla. (AP) -- The Tampa Bay Buccaneers acquired Jason Pierre-Paul to bolster an anemic pass rush. However, the former New York Giants star wants to be a lot more than a one-dimensional player.

The two-time Pro Bowl end believes he can be part of the solution to a leaky run defense, too, in addition to stalking opposing quarterbacks.

"I want everybody to know that I'm still capable of playing the run," the 29-year-old said. "They already know I can play the pass. But if you can't stop the run, there is no pass rush."

The Bucs traded for Pierre-Paul in March after having one of the NFL's least-effective defenses a year ago, when they went 5-11 and ranked last in passing and total yards allowed, as well as sacks with 22.

The team hasn't had a player with 10 or more sacks in a season since Simeon Rice had 14 in 2005.

The 6-foot-5, 275-pound Pierre-Paul had 58 1/2 sacks in eight seasons with the Giants, including a career-best 16 1/2 in 2001 and 12 1/2 in 2014.

He hasn't come close to posting double-digit sack totals since suffering a serious hand injury in a Fourth of July fireworks accident three years ago. Still, his numbers have improved each season from one in eight games in 2015 to seven in 2016 and 8 1/2 in 2017.

The Bucs feel Pierre-Paul, who played in college locally at South Florida, is an ideal fit for what they want to do with a revamped defensive line also featuring Pro Bowl tackle Gerald McCoy, offseason acquisitions Beau Allen, Vinny Curry and Mitch Unrein, and first-round draft pick Vita Vea.



Coach Dirk Koetter likes what he's seen in training camp.

"Just a real impressive veteran player that's willing to share with the younger guys," Koetter said. "His ability to work in the heat -- sometimes those veteran players don't want to come out and work as hard as we ask them to in training camp, but he's been out front all the way."

Like Pierre-Paul, the coach believes the ninth-year pro is versatile enough to help the Bucs slow opponents on the ground, as well as through the air.

"When we played (the Giants) last year, just from our standpoint, we probably feared him more in the running game than we did in the pass game." Koetter said.

"That's not a downgrade to him because we see good pass rushers every week," the coach added, "but a lot of those speed rushers can't play the run. I mean, he's 280 pounds."

Pierre-Paul won a Super Bowl with the Giants in 2011, while Allen and Curry signed with Tampa Bay in free agency after being part of a deep line rotation that helped Philadelphia win it all last season.

The Bucs are counting on them to bring a championship mentality to a team that's missed the playoffs 10 straight seasons -- the second-longest drought in the league.

"It's been great. We just keep creating chemistry out there. Everybody pass-rushes differently; everybody plays the run different," Pierre-Paul said.

"As veterans on the team, we're teaching the young guys how to come up and how to do things correctly," he added. "We were all once in their position, so we are (building) great chemistry together. That's a great start for us."


---
---