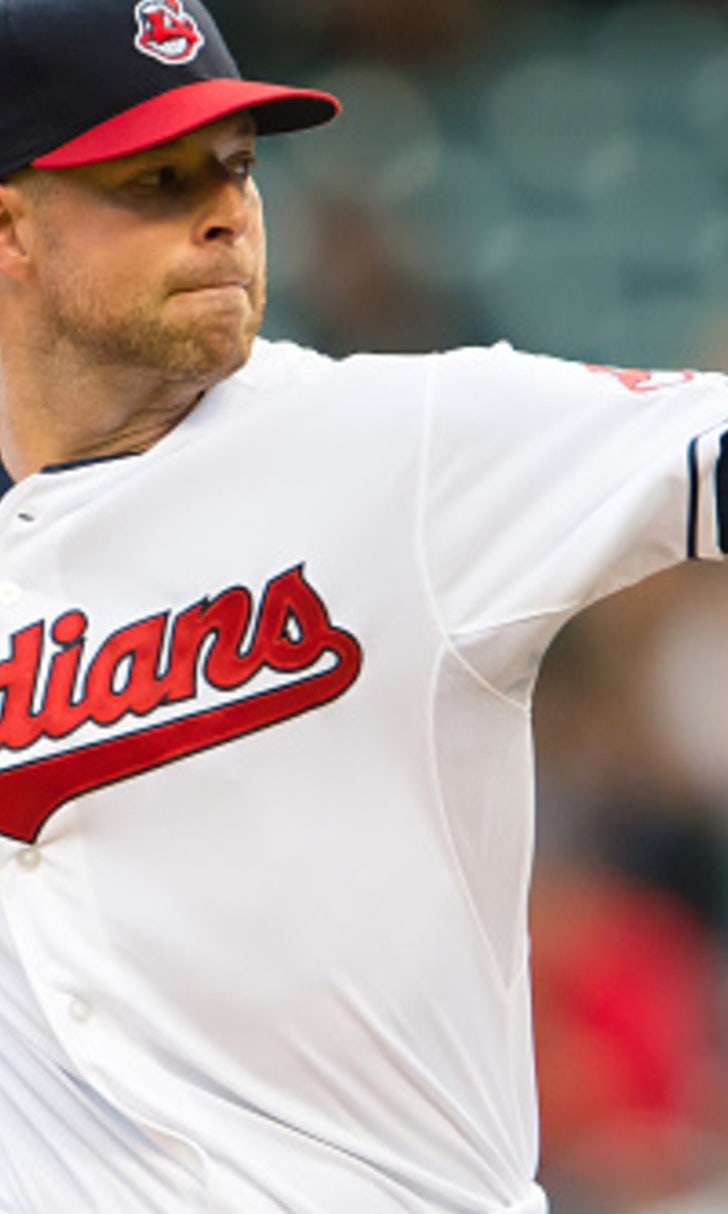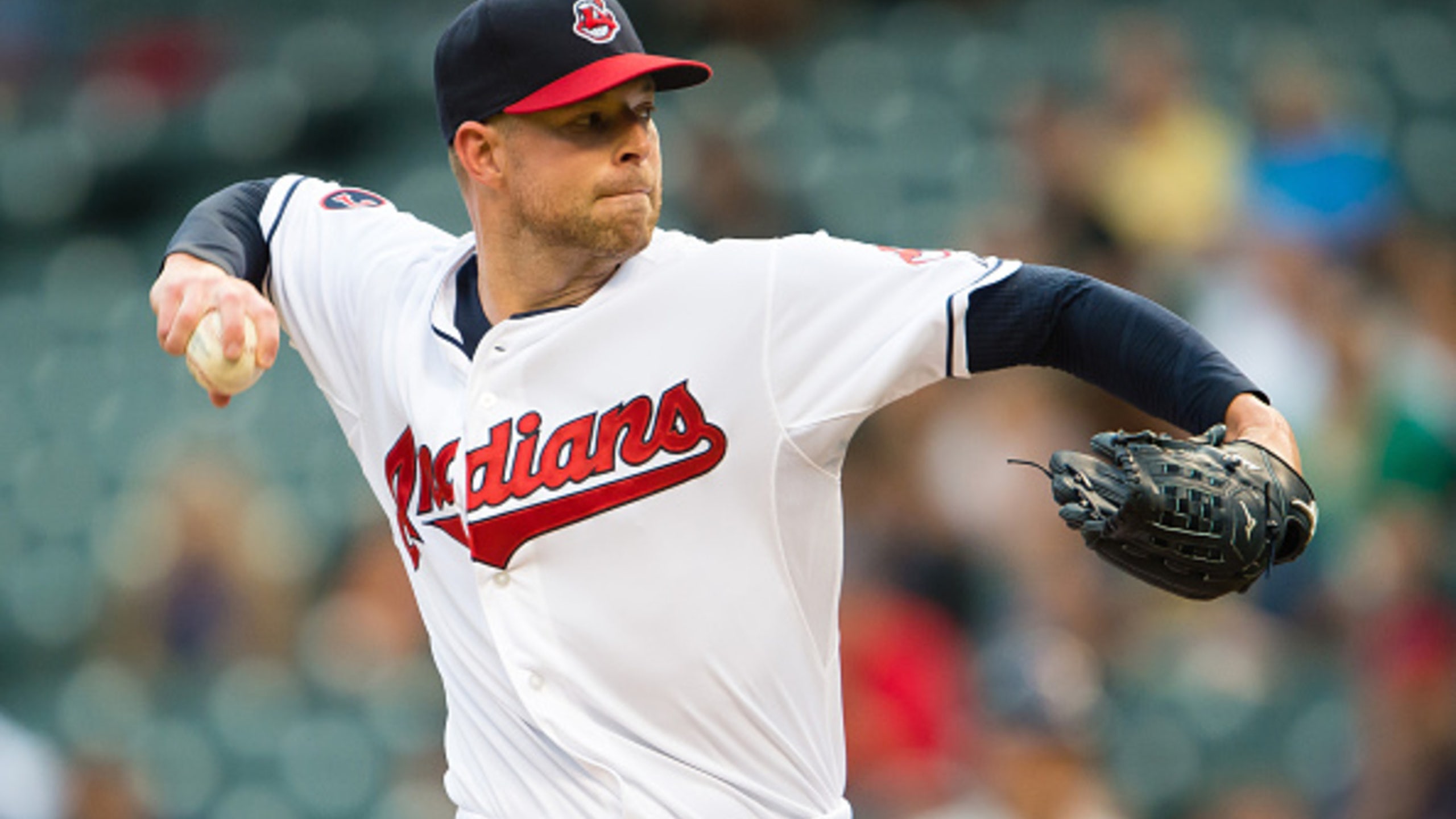 Best pitching duels of the day: July 24
BY foxsports • July 24, 2015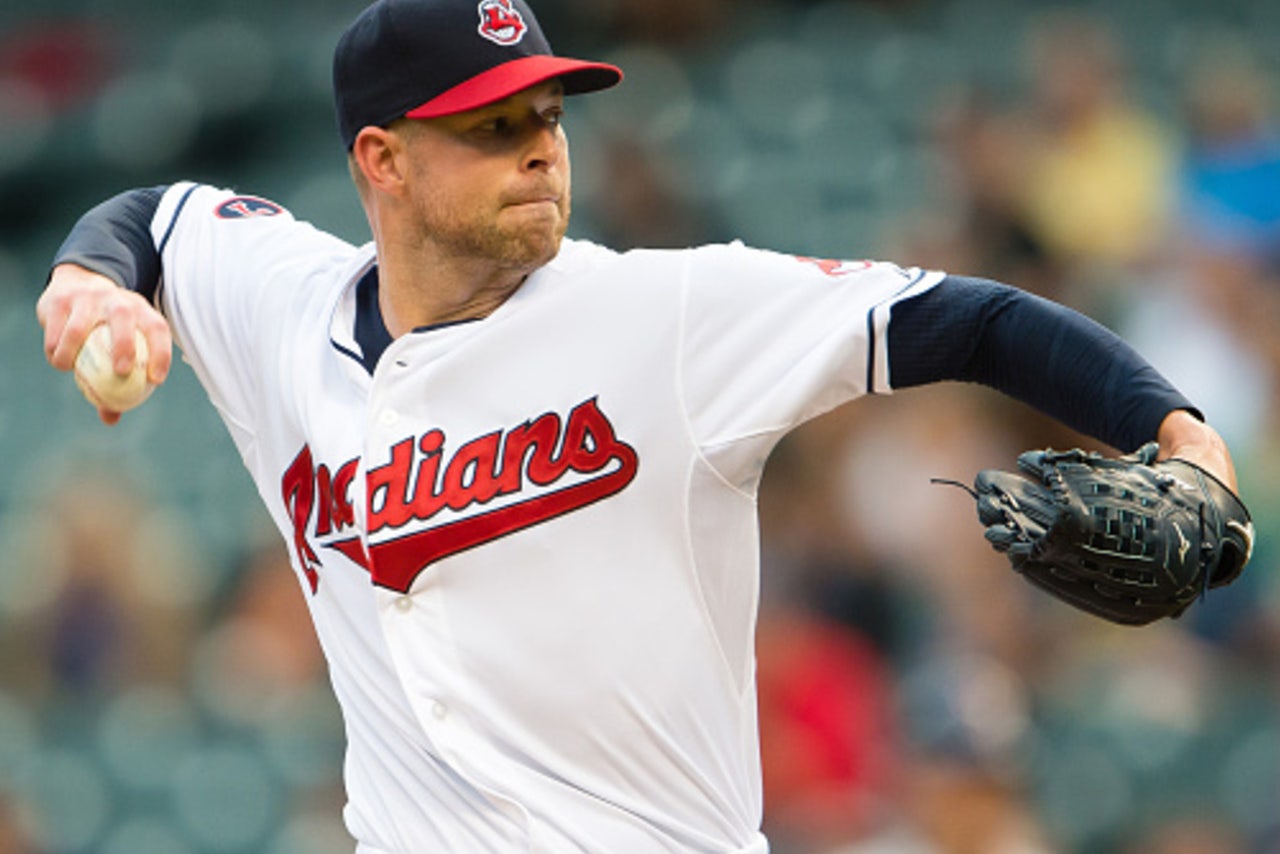 by Brandon Warne
With one week left until the trade deadline, the movement between teams has already started, including one ace moving from an AL West team to another. He's in action today, with a handful of other solid guys. Check 'em out:
Jose Quintana (CWS) vs. Corey Kluber (CLE)
7:10 p.m. ET
Depending on your preferred measure of starting pitcher quality, Quintana has quietly become one of the maybe 25–30 best in all of baseball. The ERA is a bit unsightly at 3.83, but his underlying peripherals portray a pitcher who is a jack-of-all-trades, master-of-none with 7.9 K/9, 2.0 BB/9, and a 45.5 percent groundball rate. The idea that he's a soft-tossing lefty would be a bit of a misnomer; he throws 91–92 mph on average, which is pretty firm for a lefty. So he's not exactly a finesse lefty, but he doesn't blow anyone away either. There are plenty of those in today's game, like Madison Bumgarner and Cole Hamels. And there are plenty on either side of that, such as Mark Buehrle on one end, and teammate Chris Sale on the other. But is Quintana really of that Bumgarner/Hamels ilk? He's maybe not quite Bumgarner, as he's about a strikeout behind, but the walk rate is pretty close. He also induces a few more grounders, but here's something somewhat interesting: Bumgarner has been worth 2.2 fWAR this year in 124 innings, while Quintana is at 2.3 in 120. That's scarily similar. Hamels also has more strikeouts this year, and more grounders, but he also has more walks and home runs allowed—likely due to home park. And the catch? Hamels is at 2.3 fWAR as well—in 119.2 innings. Spooky.
This is pretty much the Battle of #KillTheWin, as these pitchers are a combined 9–19 despite fantastic peripherals. There's probably a joke there about how you can't pick your family, but it definitely applies to these two, who have pitched far better than their records indicate. In fact, Kluber's peripherals are virtually indiscriminate from last year's Cy Young campaign, with the possible exception of a few missed groundballs. Incidentally, that's the sort of thing that should have helped Kluber to this point with how bad the pre-Lindor/Urshela left side of that infield was. There's still plenty of time for Kluber's numbers to recover, but just like the rest of his teammates this is starting to feel like a lost season.
Warm-Up Tosses
Here's a look at today's "aces in isolation:" Jon Lester (opposed by Philadelphia's Jerome Williams), Max Scherzer (Pittsburgh's Jeff Locke), Chris Archer (Baltimore's Chris Tillman), Scott Kazmir (Kansas City's Jeremy Guthrie), and Felix Hernandez (Toronto's Drew Hutchison). If Kluber and Quintana are the chief candidates in #KillTheWin, Lester is at least someone's running mate with a 3.37 ERA and 5–8 record. And while the bumps in the road may be a bit more frequent than expected for the Cubs' prized offseason acquisition, he's still fanning a batter an inning with a 1.21 WHIP and solid other peripherals. He's been very good.
Scherzer had a string of five straight starts without a walk snapped last time out, when he had the gall to issue a single free pass. Over that span, he's thrown 45 strikeouts, and yet somehow the Nationals have lost three of those six games. Scherzer is currently second in the NL (and MLB) in ERA at 2.09, behind Zack Greinke, who might never allow another earned run (1.30).
The Rays have dropped Archer's last four starts, but he bounced back quite nicely from a nine-run aberration against the Royals in his previous start to hold the Blue Jays to just a pair of runs over seven innings. Unfortunately the Rays offense was shut out, so Archer lost his third decision in a row. Archer has slowed off his low-2.00/high-1.00 ERA pace, but if he's still settling under 3.00 that's a terrific season. Only Clayton Kershaw (11.9 K/9) and Chris Sale (11.7) are striking out more batters per nine than Archer (10.7).
Kazmir's time with the A's came to an end on Thursday, as he was dealt to Houston for a pair of Single-A prospects. It was a good move for all involved, including Kazmir who gets to pitch in his home state, and how doesn't have the potential of a qualifying offer looming over his head for his free agency prospects. In parts of two seasons with the A's, Kazmir was 20–14 with a 3.12 ERA, 8.0 K/9, and a 1.13 WHIP, without a doubt justifying the decision to hand him a two-year, $20 million deal for Billy Beane. He'll now join stalwarts Dallas Keuchel and Lance McCullers in the rotation for a surprisingly good Astros team that is one of just six in the American League with a record over .500 entering play Friday.
Hernandez has officially regrouped from a rough stretch in early June, as he's allowed just three earned runs over his last four starts, and just seven earned over his last six starts. The strikeout stuff seems to have gone away for a short stretch here, but if Hernandez's ability to evolve has anything to say about it, that'll return in short order. Hernandez is currently 16th in MLB in ERA (2.77) and is one of 24 qualified starters with a sub-3.00 ERA. Maybe it's another year of the pitcher?
Michael Pineda versus Phil Hughes is going to be a battle among two of the best control artists in the game. Hughes leads MLB with 0.87 BB/9, while Pineda is fourth at 1.2. Hughes has battled the home run ball, and has seen his numbers dip due to decreased strikeout rates and velocity. He's still managed to post a respectable 4.15 ERA, and has been better of late. Pineda, on the other hand, has mixed his incredible control with over a strikeout per inning, and is having a career resurgence some three-and-a-half years after the Mariners and Yankees made the trade. He's finally healthy, and a huge reason the Yankees find themselves in first place.
Short Hops
Kazmir is making his debut for the Astros after being traded from the A's on Thursday. The 31-year-old left-hander was born and raised in Houston.
More from The Sports Post:
---