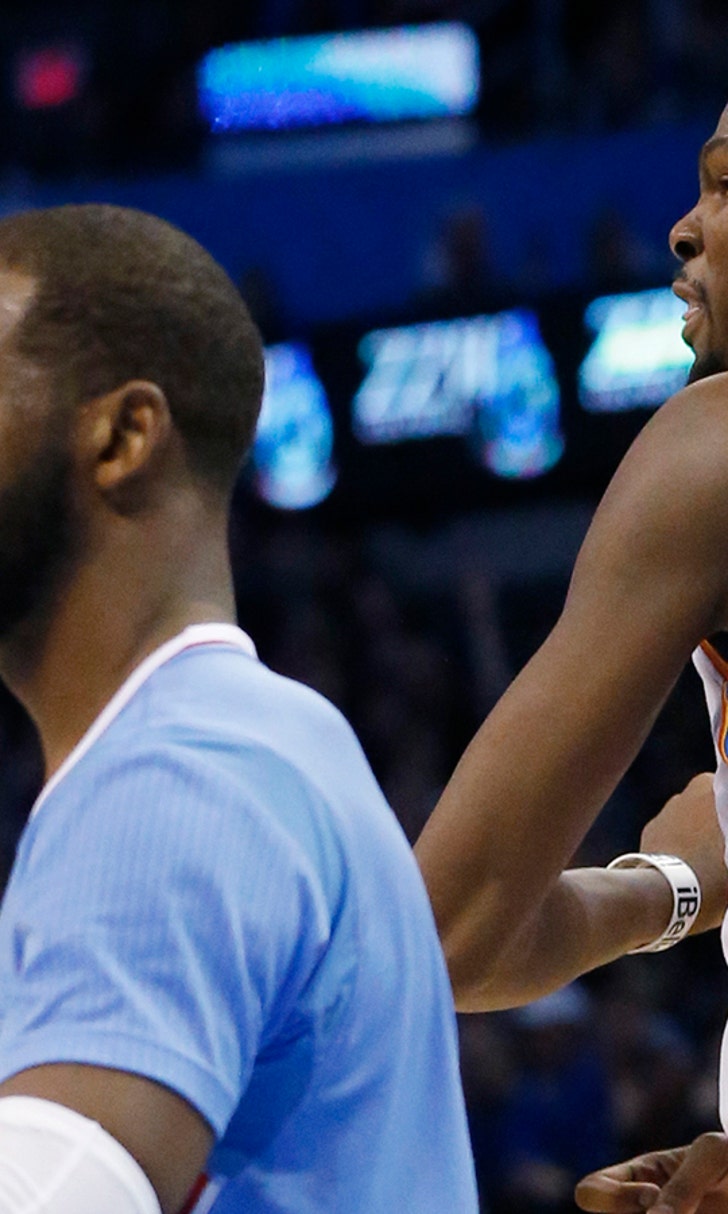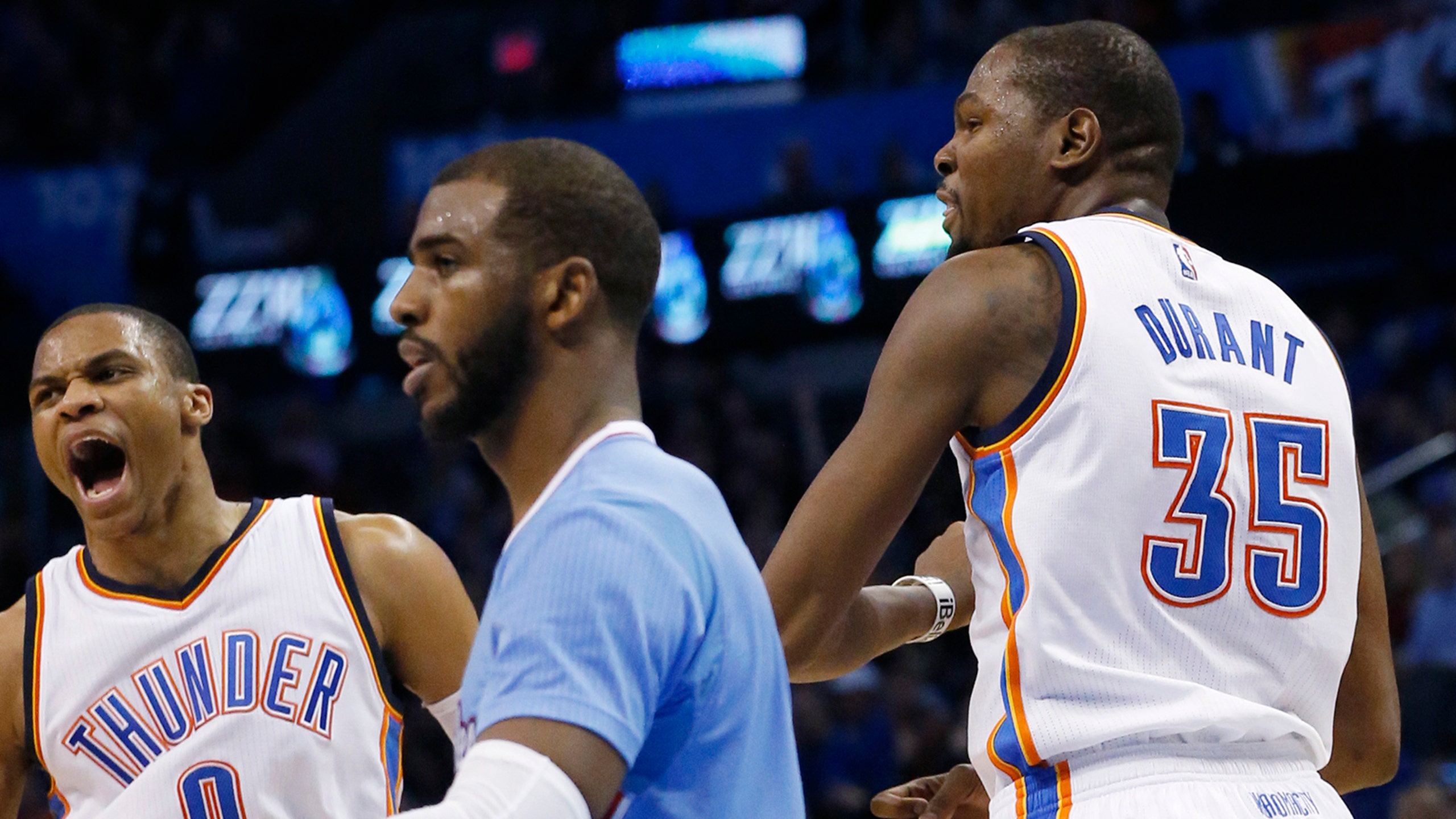 Arrogant display by Clippers' Paul earns great response from Durant
BY Shawn Ramsey • February 8, 2015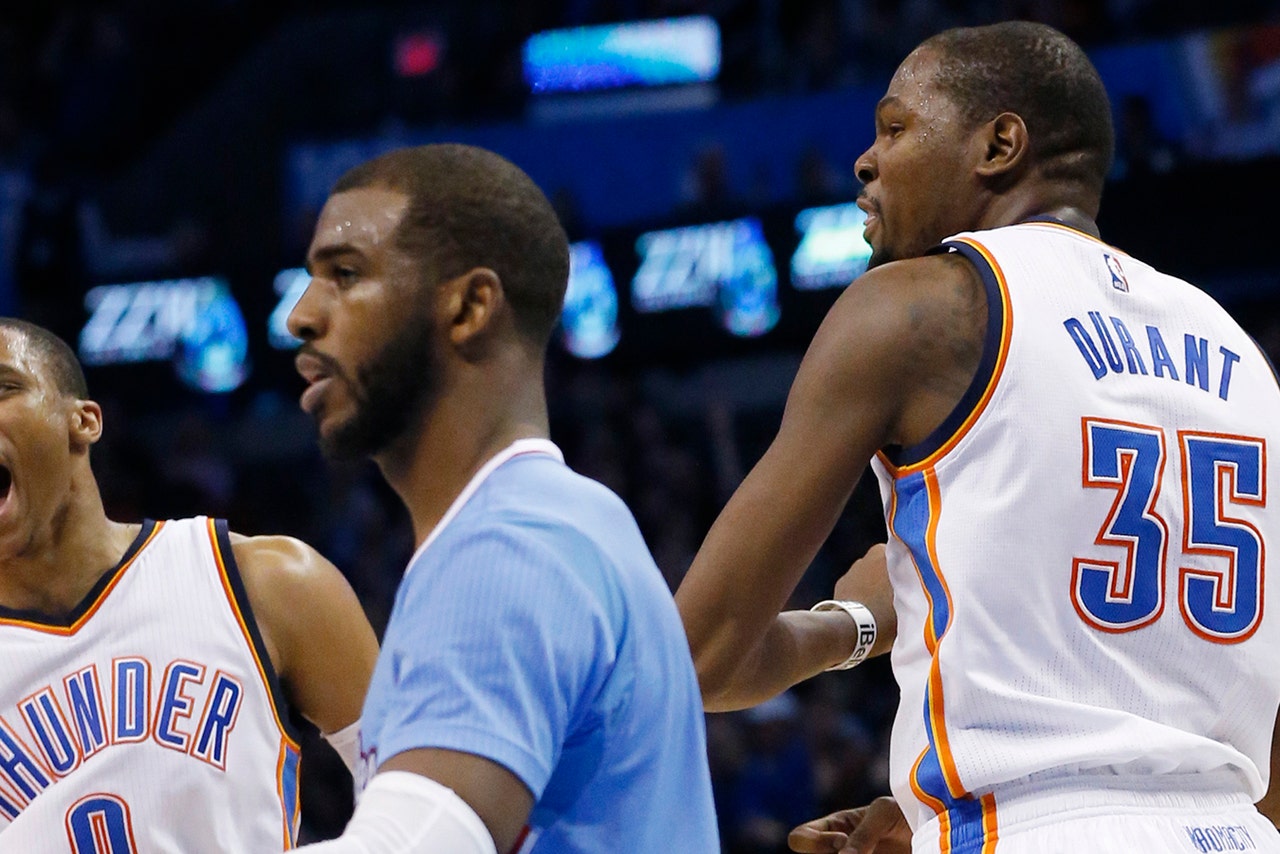 Just a note.
When your team is down by double digits, it might not be the best time to antagonize your opponent. 
Unfortunately, Los Angeles Clippers star Chris Paul didn't get the memo when he stared down Oklahoma City Thunder's Kevin Durant after hitting a jumper to cut his team's deficit to just a meager 20 points on Sunday.
Durant wasn't having any of Paul's diss as he responded with, "down 20 now, homie" — if we are reading his lips correctly.
The Thunder went on to win the game in blowout fashion 131-108, and Durant also took the one-to-one comparison, scoring 29 points against Paul's 18.
Follow Shawn Ramsey on Twitter: @ShawnPRamsey
MORE FROM FOX SPORTS SOUTHWEST: 
- Five-star recruits who were never stars in college
- Ranking NFL quarterback salaries
- Oldest player on every NBA team
---
---