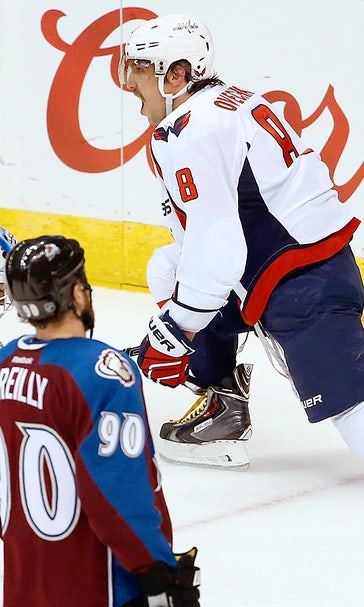 Ovechkin's late goal carries Capitals over Avalanche
BY foxsports • November 20, 2014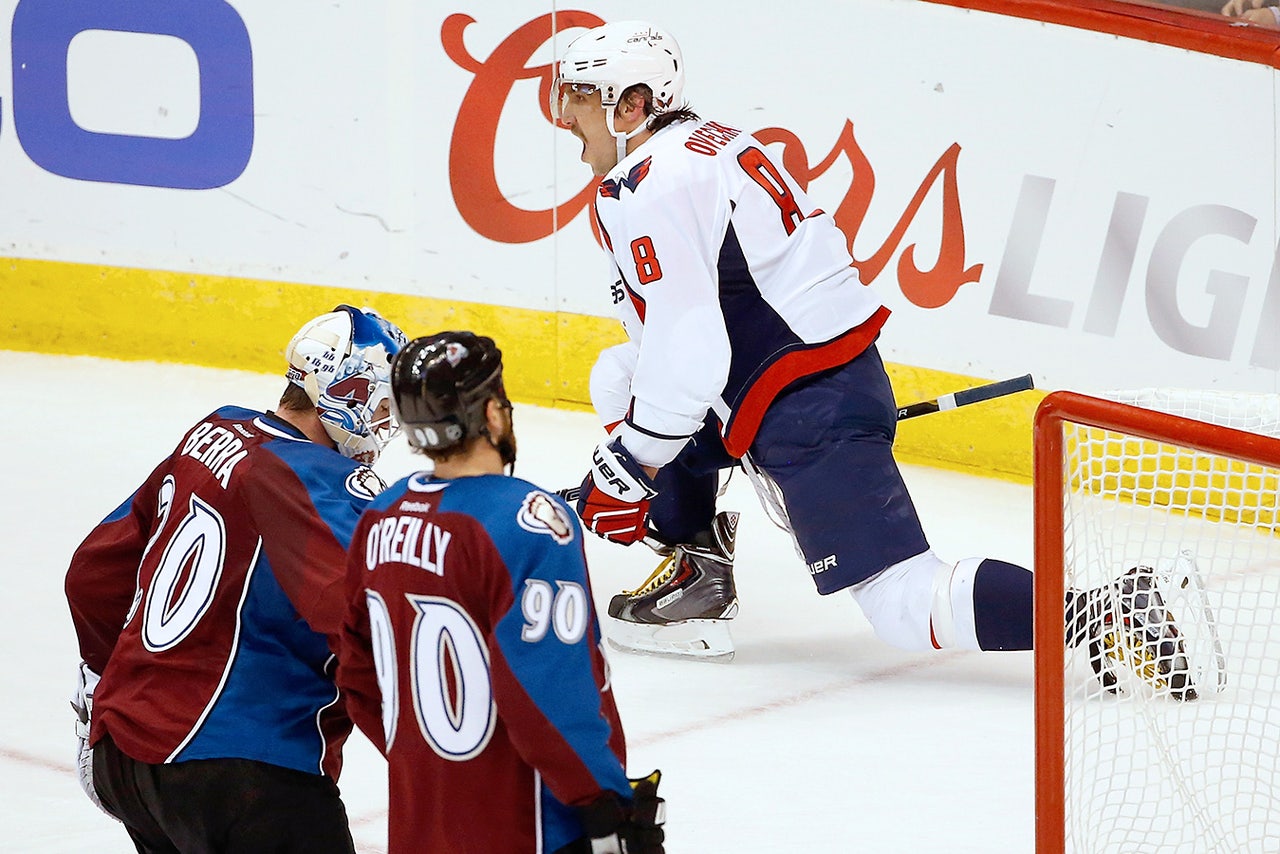 Alex Ovechkin has scored plenty of pretty goals in his career. He even throws in some scrappy ones from time to time.
Ovechkin scored late in the third period, Braden Holtby stopped 27 shots, and the Washington Capitals beat the Colorado Avalanche 3-2 on Thursday night.
Nicklas Backstrom had a goal and an assist, Jason Chimera also scored, and Ovechkin added an assist for the Capitals. Washington won the last two games of its three-game trip.
"Winning on the road, it feels like a bigger moral victory than winning at home," Capitals coach Barry Trotz said. "Winning on the road brings a team closer together."
Ovechkin broke a 2-all tie when he skated past defenseman Jan Hejda and put a shot on Reto Berra. The goalie didn't cover up the loose puck, and Ovechkin poked it just over the goal line with 5:56 left. It was his ninth of the season and first in four games.
"It was a lucky bounce (to get the puck back)," Ovechkin said. "I was skating and put the puck on net. It was a huge goal and gave us the points."
Hejda took responsibility for Ovechkin's goal.
"It's a game about mistakes," he said. "I made one, and we paid the price."
The Avalanche played half the game short-handed after Alex Tanguay was hit in the face on a shot by Ovechkin. Tanguay immediately skated off the ice and went into the locker room. The Avalanche announced that Tanguay sustained a jaw injury.
Tanguay's former teammate, Peter Forsberg, watched from a suite three days after being inducted into the Hockey Hall of Fame in Toronto. The Avalanche played a highlight video of Forsberg's career on the big scoreboard as he watched with his wife and two children.
Forsberg said before the game he enjoyed his time with the Avalanche, which included two Stanley Cup titles.
"There was no other goal in this organization than to win the Cup," he said. "I didn't think about the Hall of Fame or anything, it was just winning games."
Colorado, playing its first home game in two weeks, tied it on Tyson Barrie's second goal of the season at 6:44 of the third period. The defenseman pinched in from the blue line and tipped in a pass from Gabriel Landeskog for his second goal of the season.
"I got over there a little late and should have read it better," Holtby said.
Daniel Briere had a goal, and Berra finished with 20 saves for Colorado.
Colorado pulled Berra for an extra skater with 1:28 left. The Avalanche had several scoring chances but couldn't get the tying goal past Holtby.
"Too bad we could not score toward the end," Avalanche coach Patrick Roy said. "We had our chances, plenty of looks. I thought we had a great third period, as well. It's a tough situation losing a game where you think you played a good game but sometimes those things happen.
"We need to stick to it because I think there's a lot of positives in the way we've been playing, especially defensively."
Backstrom gave Washington a 1-0 lead with his fifth goal 1:04 into the second period. The Capitals nearly scored again a minute later when a puck sat in the Avalanche crease, but they couldn't get a stick on it.
Colorado responded with Briere's third of the season when he wristed Nathan MacKinnon's rebound by Holtby at 2:53.
MacKinnon had two assists.
The Capitals went ahead 2-1 when Chimera's shot from the top of the right circle beat Berra over his left shoulder at 12:10 of the second.
"I'm not really happy with that game," Berra said. "I could've stopped each of these goals."
NOTES: Colorado G Semyon Varlamov is day-to-day with a groin injury. He missed three games in October with a similar injury. ... Ovechkin has played in 698 career games, all with the Capitals. He is eighth on the list. ... Avalanche LW Jamie McGinn was scratched with a back injury. Rookie Dennis Everberg took his place in the lineup.
---
---