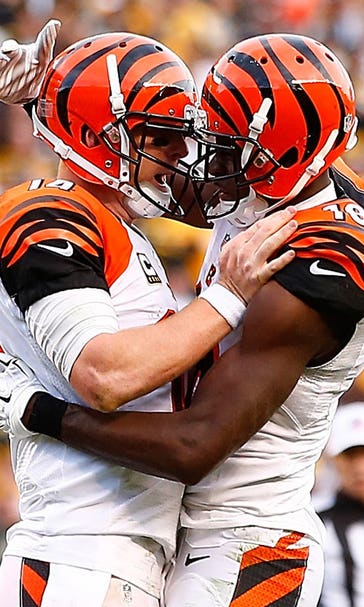 WATCH: Dalton and Green hook up for game-winning TD in Pittsburgh
November 1, 2015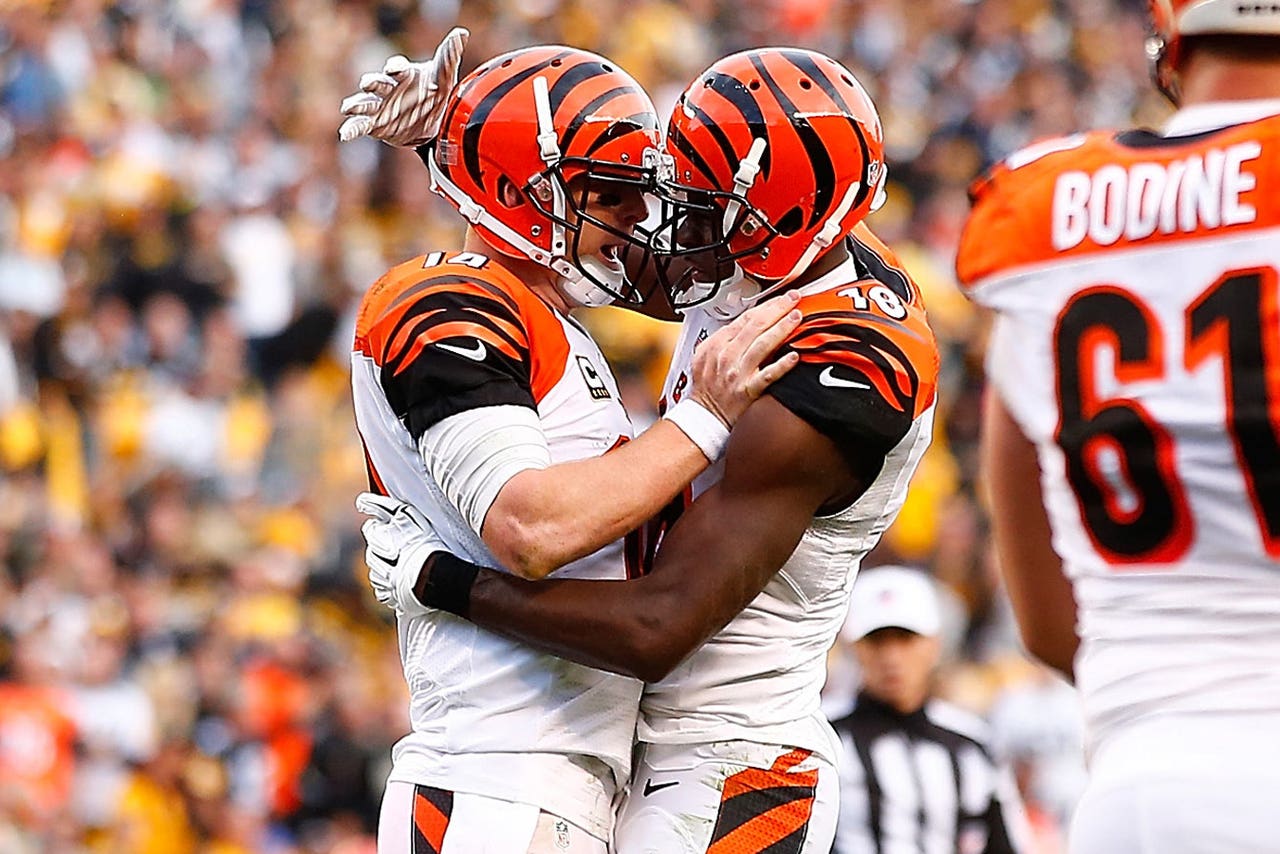 When Andy Dalton needed a touchdown in the worst way Sunday, he went to his right-hand man. 
Trailing 10-6 with 3:01 left in the fourth quarter and Cincinnati's unbeaten record hanging in the balance, Dalton found A.J. Green for a 9-yard touchdown that gave the Bengals their first lead of the day. As you'll see, Steelers cornerback Ross Cockrell was no match for Green on the quick slant to Dalton's left. 
Ben Roethlisberger was intercepted on the ensuing drive, and after a Bengals field goal made it 16-10, the Steelers came up short in their last-ditch effort to score a game-winning touchdown in the final seconds.
Green finished the day with 11 catches for 118 yards and a touchdown.
---
---