National Football League
National Football League
Ks Tucker, Gostkowski meet when Ravens face Pats
Published
Dec. 20, 2013 10:21 p.m. ET

The day after Justin Tucker made a 61-yard field goal, Bill Belichick thought of a foolproof way to prevent such long kicks.
Take the air out of the ball.
Short of that, not much can stop Tucker connecting for the Baltimore Ravens or Stephen Gostkowski putting the ball through the uprights for the New England Patriots.
One of those kicks very well may be the difference when the teams, with plenty of experience in close games this season, meet Sunday.
So the coaches, Belichick for the Patriots (10-4) and John Harbaugh for the Ravens (8-6), know their defenses must be especially stingy to keep Tucker and Gostkowski out of their field-goal range.
Once a strong kicker gets into his range, ''I don't know if there's much you can do,'' Belichick said. ''Unless they put a ball in there that doesn't have any air in it or something, the guy (Tucker) can kick from midfield.''
Tucker is tied for second in the NFL in scoring, three points behind Gostkowski.
''Having two kickers like that, you know that the spot on the field where they can kick a field goal, it's farther out than most teams,'' Patriots defensive end Rob Ninkovich said. ''So you're conscious of where he needs to be to kick a field goal.''
But once Tucker and Gostkowski get there, they don't miss much.
Between them, they've made 67 of their 72 attempts this season. On kicks of at least 50 yards, they've made 11 of 13.
Their accuracy is even more critical because they're in close games. In those decided by three points or fewer, the Patriots are 6-1 and the Ravens are 5-4 this season.
Tucker's 61-yard field goal with 38 seconds left Monday night gave Baltimore an 18-16 win over Detroit. It was his sixth successful kick in six attempts in that game and extended his streak to 33 successful tries, fourth longest in NFL history.
Two weeks earlier, he went 5-for-5 in a 22-20 win over Pittsburgh. And the week before that, he went 4-for-4 in a 19-3 win over the New York Jets.
The Patriots hope Tucker can do what he hasn't done since the second game of the season, fail on a field goal attempt.
''It changes how you call your defense a little bit,'' New England cornerback Aqib Talib said. ''Usually you'd mark (a kicker's range) at like the 35-yard line or the 37 or something like that. But, I mean, an extra five yards with this guy, it's crucial.''
Tucker has two other game-winning field goals this season, a 44-yarder with 1:52 left in a 26-23 victory at Miami and a 46-yarder in overtime in a 20-17 victory over Cincinnati.
Last season, his 47-yarder in the second overtime gave Baltimore a 38-35 win over Denver in a division playoff game. And in the Super Bowl, his 38-yarder with 4:19 left gave the Ravens a 34-29 lead. They beat the San Francisco 49ers 34-31.
''It's impressive,'' Patriots special teams captain Matthew Slater said. ''He's doing a heck of a job. But it really doesn't surprise you, with coach Harbaugh and his special-teams background, that this team is strong in the kicking game.''
Harbaugh was special teams coordinator for the Philadelphia Eagles from 1998 to 2006 and became coach of the Ravens in 2008.
Tucker wasn't drafted out of Texas, but the Ravens signed him as a rookie free agent in May 2012 and he's made 92.9 percent of his NFL field goal attempts.
''We've seen each year young guys come out (of college and) be more competitive, like Tucker was last year,'' Belichick said. ''Guys are more ready to come into the league.''
Gostkowski has been with the Patriots since they drafted him in the fourth round in 2006 and has made 86 percent of his attempts.
This year he kicked game-winning field goals in the opener at Buffalo and in overtime against Denver on Nov. 24. The following Sunday, he kicked the Patriots to a 34-31 win at Houston with a pair of 53-yard field goals that tied and won the game in the last 7:16.
''At the end of the game, someone has to step up make a play and get a turnover, not allow (Tucker) to get in field goal range,'' New England safety Devin McCourty said. ''If you leave the game in his hands, there's a good chance that he wins it or ties it.
''It's the same thing we feel about Stephen.''
---
AP NFL website: www.pro32.ap.org
---
---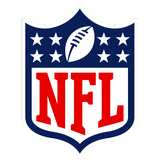 Get more from National Football League
Follow your favorites to get information about games, news and more
---