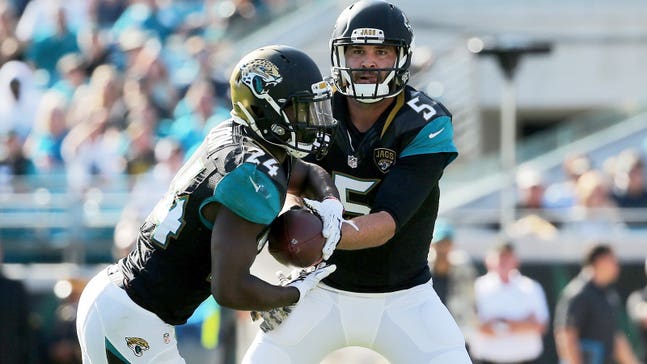 Gus Bradley: Jaguars need to run the ball more
Published
Dec. 1, 2015 1:05 a.m. ET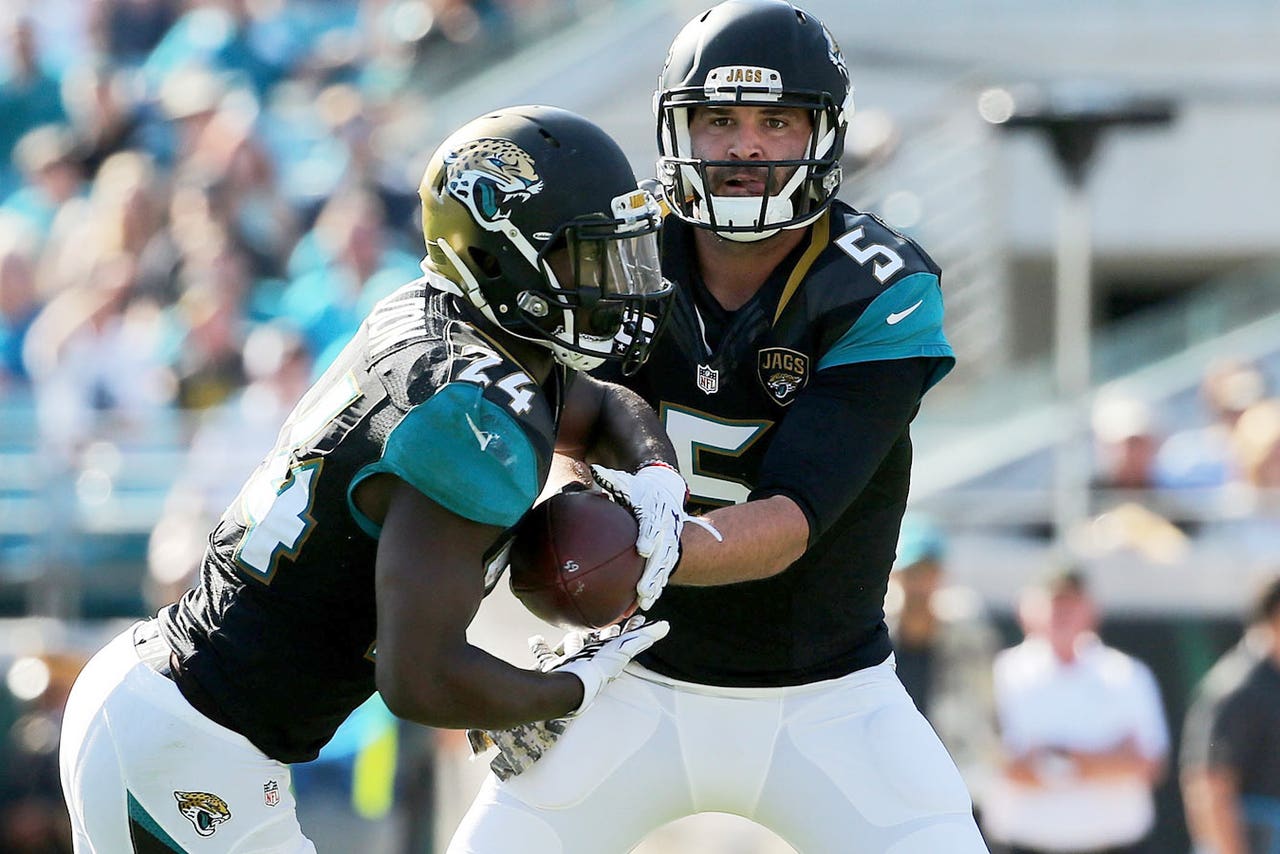 A day after the Jaguars largely abandoned the running game in the 31-25 loss to the San Diego Chargers, Jacksonville head coach Gus Bradley conceded the team needs to find a way to get running back T.J. Yeldon more carries.
Yeldon ran for just 36 yards on nine carries Sunday and failed to touch the ball on any of Jacksonville's four trips into the red zone. The Jaguars gained 102 yards on 19 carries as a team, but 33 of those yards came from scrambles by quarterback Blake Bortles, with an additional 10 coming on a reverse to wide receiver Marqise Lee.
"You're not going to have any argument from us that we need to try to find a way to run the ball more; I think it will just help overall," Bradley said, per the team's official website.
Bradley added that incorporating Yeldon more into the offense will benefit Bortles, who threw the ball 49 times against the Chargers.
"It will make (Bortles) even better – it will make the team better – if we can get closer to some balance," Bradley said.
Sunday's nine carries were the fewest for Yeldon all season.
---
---