National Football League
National Football League
Elway had faith in Manning miracle
Published
Jan. 10, 2013 12:00 a.m. ET

When John Elway set off last March in hot pursuit of the NFL's most spectacular free-agent talent since Reggie White, he never considered Peyton Manning in a Denver Broncos uniform to be a gamble. Not even a calculated risk.
To be precise, when Manning leads the AFC's No. 1-seeded team (13-3) into Saturday's divisional playoff game against the fourth-seeded Baltimore Ravens (10-6) at Sports Authority Field at Mile High, this is exactly what the Broncos envisioned.
Not only would Peyton Manning be fine, but he also would be great. And yes, Elway has to admit, it feels good to be right about that.
"Yeah, I do. I'm proud of that," says Elway, the Broncos' executive vice president for football operations, letting out a huge laugh.
He'd bet the house that Manning — coveted by many but ultimately wooed to Denver — would beat the odds stacked against a 36-year-old quarterback idled the entire 2011 season by a neck injury, nerve damage, spinal fusion surgery and a grueling rehabilitation process that literally spanned taking baby steps from a hospital bed to a full-playbook return and starting every game in 2012.
"In my mind, the upside (to signing Manning) far outweighed where we were," Elway says.
By the numbers, Manning's first season with the Broncos and his 15th in the NFL has been remarkable: He set single-season franchise records in nearly every major passing category, including completions (400), completion percentage (68.6), passing yards (4,659 — second-highest total in his career), touchdown passes (37) and passer rating (105.8).
From a medical perspective, Manning's return from a career-threatening injury, at his age, after previous neck operations and the 2011 fusion surgery, has been astonishing.
"With a single-level fusion, a player can return to play in the NFL without undue risk. What makes Peyton's story unique is the nerve damage that he suffered," says FOXSports.com medical expert Dr. Mark Adickes, a former NFL offensive lineman who played on the Redskins' Super Bowl XXVI championship team and is now an orthopedic surgeon at the Memorial Hermann Hospital Sports Medicine Institute in Houston.
"What makes Manning's story special is that he recovered to a degree that his performance remains at the elite level we have grown accustomed to seeing throughout his career," Adickes says. "What makes his story almost unbelievable is that he has accomplished all of this at 36 years of age."
Manning speaks of this journey in terms of check points. There was the clandestine trip to Denver in summer 2011 during the NFL lockout, when Manning — cut off from the Colts training staff and doctors and unsure how much his latest neck injury had affected his throwing arm — huddled with his college teammate, Rockies first baseman Todd Helton, for a private workout. Manning needed to know.
His grip was weak. His triceps muscle had deteriorated. Nerve damage affected his touch. Manning threw a pass to Helton in the Rockies' batting cage and it went straight into the ground. His worst fear had been realized.
Today?
Broncos wide receiver Demaryius Thomas posted a career-high 1,434 receiving yards and caught 10 touchdown passes in 2012. Third-year receiver Eric Decker set career highs in receptions (85), receiving yards (1,064) and receiving touchdowns. Two other Broncos receivers, Manning's former Colts teammates Brandon Stokley and Jacob Tamme, each had 500 or more receiving yards this season.
Reflecting on how far he's come from this time last year, from watching his brother Eli win the Super Bowl to vying for his own second Super Bowl ring, Manning charts his personal check points of recovery as accurately as he conducts the Broncos offense.
"I remember opening day (this season) against Pittsburgh; I remember one year ago I was in a hospital bed watching opening day (2011), so that's a little reminder there of how far I've come," Manning says. "And certainly the month of December (2011), that's when I first got cleared to start throwing.
"And I was really kind of, I was allowed to walk as part of my rehab for October and November (2011)."
This was not a solo effort. Manning enlisted a massive team to bring him back, and he's effusive in his gratitude to this group of believers. Among his stalwarts: Manning's wife, Ashley, and Eli, who caught his weakened, feeble passes at his lowest point when he could not complete this throwing motion. And Duke coach David Cutcliffe, who was Manning's coach at Tennessee and offered the quarterback a place to stay and to rebuild himself on the Duke campus after the spinal-fusion repair.
There is Stokley, another Colts' injury castoff sidelined by what he considered a career-ending torn quadriceps last year. Stokley pulled himself off his couch and out of retirement last February when his buddy Peyton called, asking a favor.
Manning promised Stokley, a huge Duke fan, tickets to the Duke-North Carolina basketball game if he would come to Durham, N.C. and play some catch.
Two guys, passing and catching, on a Duke practice field. Manning threw with strength and relative ease. Stokley surprised himself by running freely. NFL teams seized on that Duke video workout, and Elway saw a Peyton Manning who was well on his way to a comeback.
"The doctors always thought that his neck would be as strong as it's ever been," says Elway, who was told the only real concern was whether Manning's nerve damage would heal. "They didn't know exactly at what speed (the neck) was going to come back. And then obviously, farther down the arm, to what extent it would come back.
"But at that point in time when we first met with him, Peyton felt pretty good about where he was."
But would he survive the beatings an NFL quarterback endures every game? That question was answered in the Broncos' third preseason game against San Francisco, when Manning — coming off a 17-point first quarter playing with the first team — sustained a hard shot to his upper chest, near his right shoulder He hit the turf, and hard.
That first hit. Another check point.
"It was a little nerve-wracking, yeah," Elway concedes. "But it also had to be a heck of a lot more nerve-wracking for Peyton. Obviously, he wanted to take that first hit."
Manning bounced up and hurried to the huddle. "First one, he got a standing ovation when he got up," Stokley remembered with a huge smile.
Elway adds: "That's because we'd talked about it for five months, that he was going to take that hit. So when he finally did, that was out of the way."
In the Broncos offense, Manning has worked with offensive coordinator Mike McCoy to incorporate the fast-tempo style the quarterback employed in his 14-year career with the Colts, along with the protection schemes and routes unique to Denver's scheme. He practiced long hours during training camp with Thomas and Decker, so each would know the other's whereabouts on the field at all times.
"The first thing he said when he got here was, 'Listen I want to learn your guys' system,' " McCoy recalls. Together, they compared the schemes and strengths of each playing style and found a happy medium that works.
Manning is not the same as before the fusion surgery, and he's honest about that. In the final weeks of the regular season, the quarterback who had played almost every NFL home game in a dome began wearing a leather glove on his throwing hand for the first time, as winter gripped the Mile High stadium he now calls home.
That's because his grip, well, it needs a hand.
"I certainly don't think I would have to wear the glove had I not been injured last year," Manning says. "It's part of my injury, some things that I've had to adjust. I've been pretty consistent in letting you guys know that all year long, that I'm in a different body, some things are different for me. So I've had to adjust."
His teammates only see the extraordinary quarterback and leader they had admired and respected for as long as they can remember.
"I just know I've never seen a player like him," 12-time Pro Bowl cornerback Champ Bailey says. "I just knew if he came back healthy, he would be just as great as he ever was. Nothing really surprises me about how good he is."
That's the thing about Peyton Manning. He's so good, we take him for granted. He's so good, he makes even improbable comebacks look like part of the plan.
"Nothing happened to his brain," Bailey says. "C'mon! It was just his neck."
---
---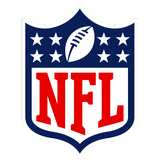 Get more from National Football League
Follow your favorites to get information about games, news and more
---