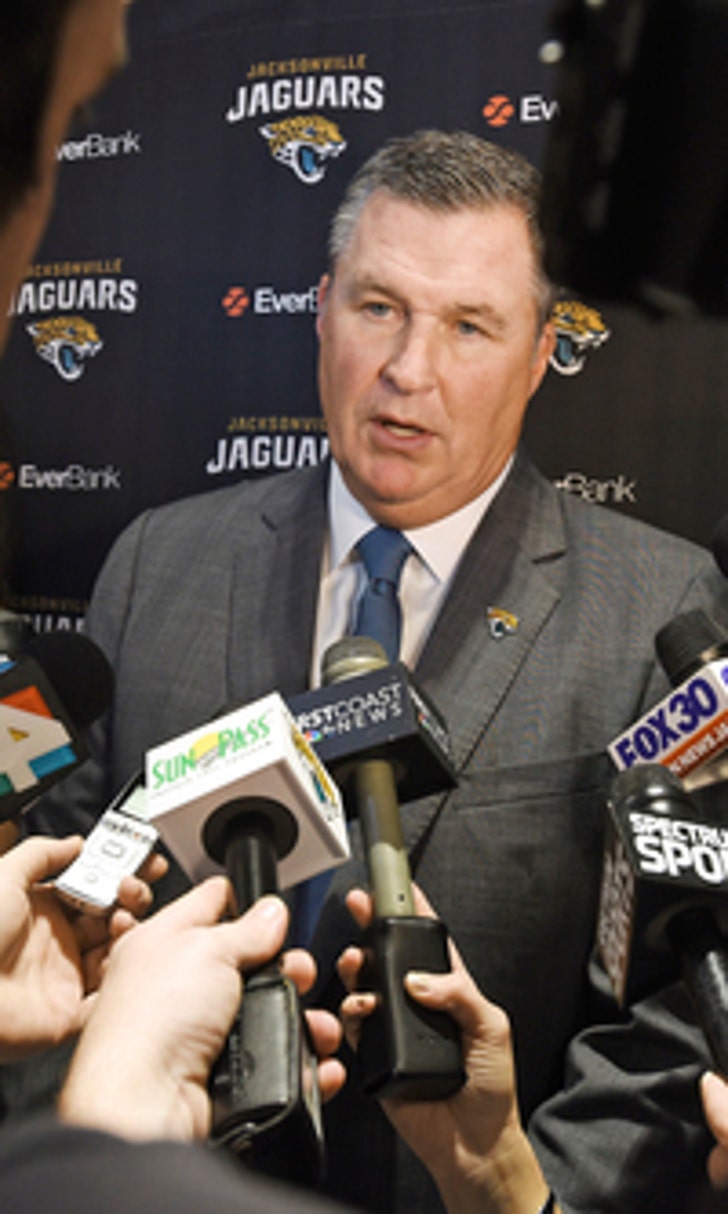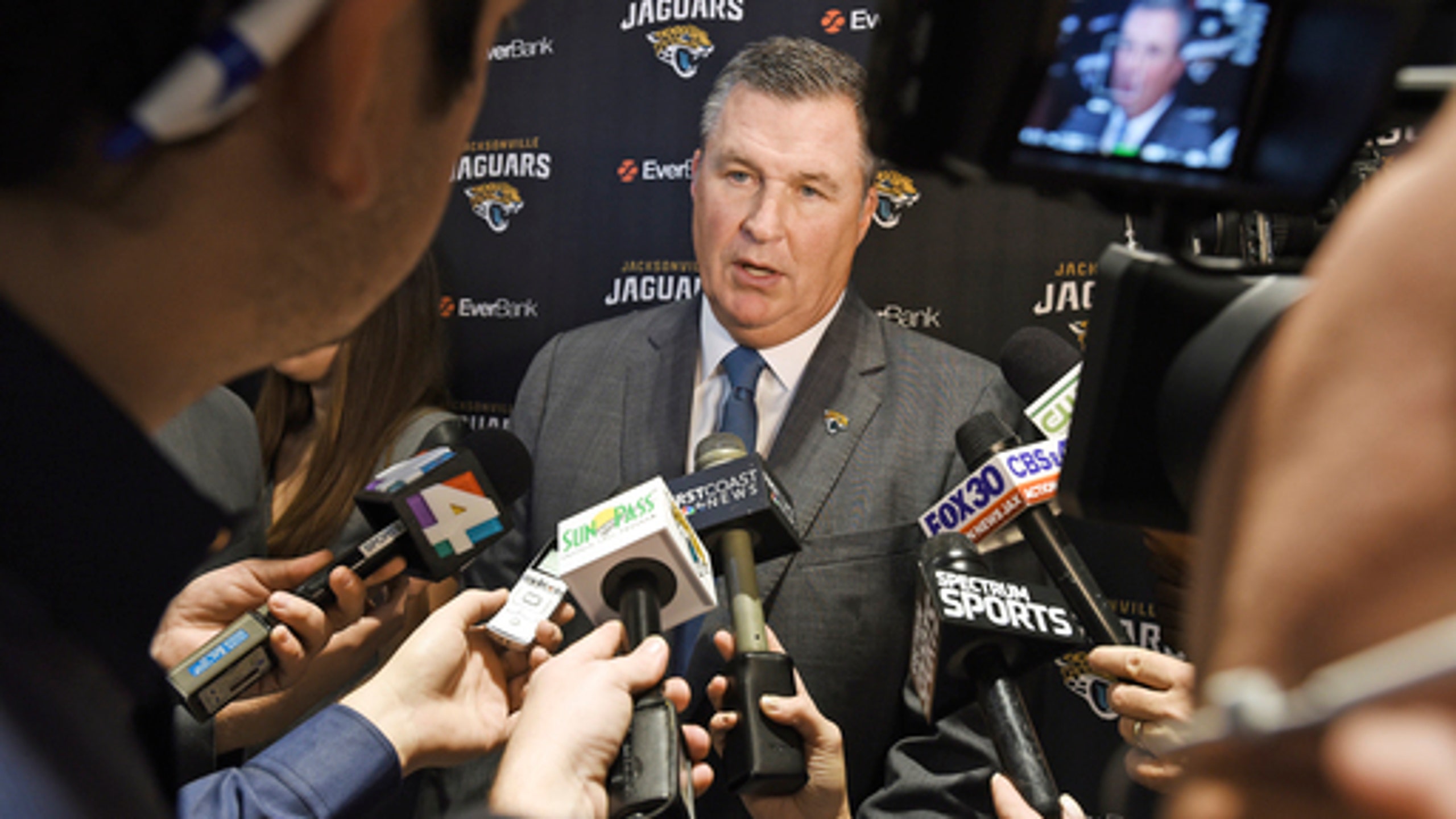 AP source: Jaguars retain Todd Wash as defensive coordinator
BY AP • January 13, 2017
JACKSONVILLE, Fla. (AP) The Jacksonville Jaguars will have continuity on both sides of the ball to start the Doug Marrone era.
Marrone retained Todd Wash as defensive coordinator Friday, according to a person familiar with the process. The person spoke to The Associated Press on condition of anonymity because the Jaguars have not announced it.
Marrone, the team's offensive line coach who was promoted to head coach Monday, worked side by side with Wash the past two years in Jacksonville.
Marrone wanted to keep Wash from the start, but the decision had to be approved by new executive and longtime NFL coach Tom Coughlin. The Jaguars hired Coughlin as executive vice president of football operations, putting him in charge of just about everything. Offensive coordinator Nate Hackett also is expected to be retained, although Coughlin has to sign off on that move.
Jacksonville ranked sixth in the NFL in total defense in Wash's first year as coordinator, but the Jaguars were tied for 19th in sacks (33) and were next to last in takeaways (13).
Wash's unit came under fire after the season finale, when safety Tashaun Gipson and cornerbacks Jalen Ramsey and Davon House voiced displeasure with the scheme.
''We never changed defenses. We never changed plays,'' Ramsey said. ''What we (were) running on first down at the beginning of the season we (were) running on first down at the end of the season. What we (were) running on second down, third down, same. Nothing ever changed.''
Ramsey added that a ''complete change, complete flip will serve us good.''
Gipson said Jacksonville's single-high safety scheme put him in a no-win situation.
''I called myself the baby-sitter, man,'' Gipson said. ''I'm blamed when I don't catch six picks, but what can you do? Rush and cover go together. ... There's only so much you can do when you're plus-one, 15 yards in the middle of the field 98 percent of the time. I've never been that type of player in my career.''
Wash previously spent time in Tampa Bay (2007-10) and Seattle (2012) before following ex-coach Gus Bradley to the Jaguars in 2012. He served as defensive line coach his first three years in Jacksonville.
The Jaguars made significant strides after Bradley fired Bob Babich and promoted Wash, although not everyone flourished.
''I don't know if it's just the defense that says you have to do this way or if it's just that's how the coaches coach,'' said House, who was benched after four games. ''If you ask me, it's the defense. Their motto is kind of like, `Well, what did Seattle do?' Everything Seattle did we did, but we say in the back end, well, we're not Seattle. Different guys. Different players.''
---
For more NFL coverage: http://www.pro32.ap.org and http://www.twitter.com/AP-NFL
---
---