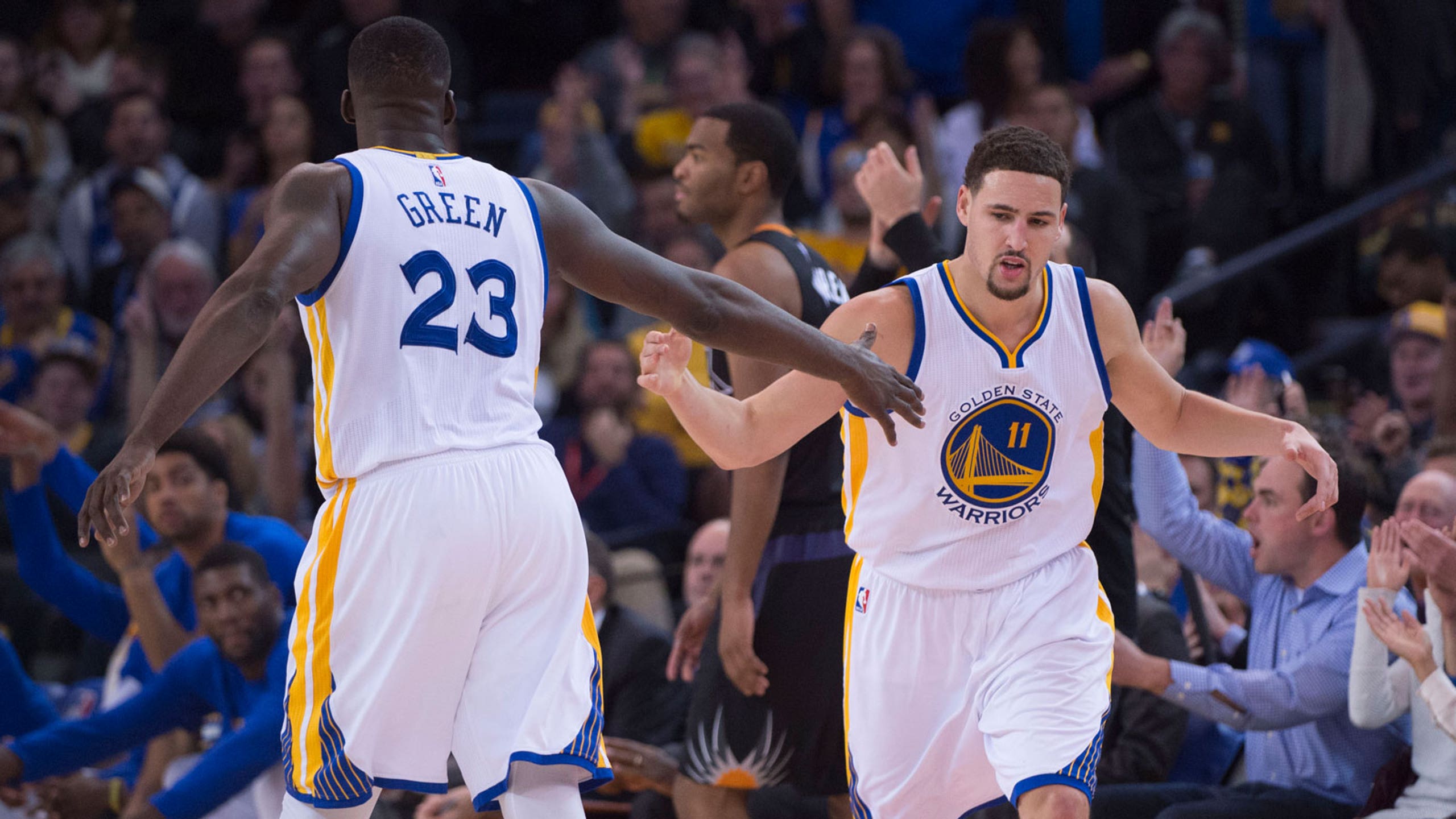 Warriors believe they should have three All-Stars this season
BY Jovan Buha • January 28, 2016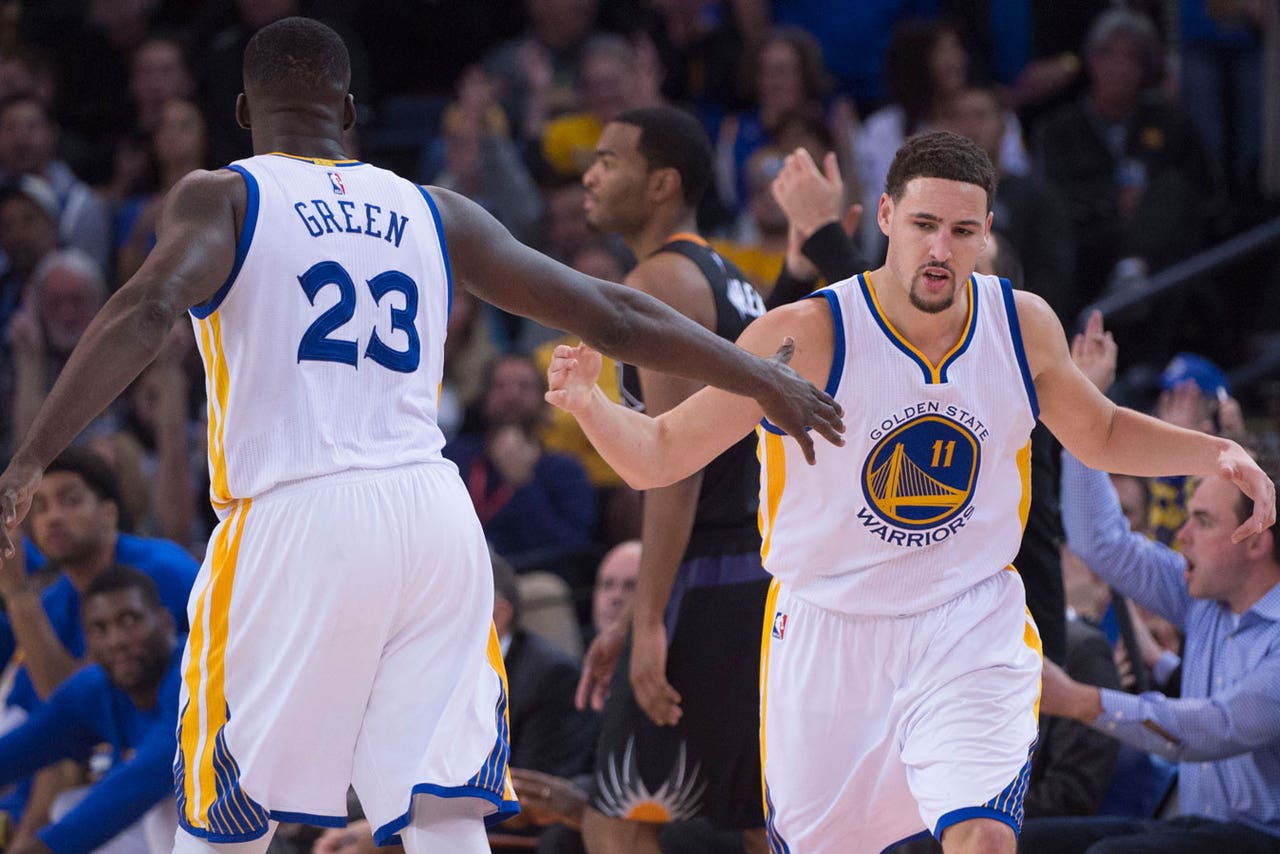 The Golden State Warriors are nothing if not a confident bunch, which makes it no surprise that they expected to have three All-Stars at the 2016 All-Star Game in Toronto in a few weeks.
Reigning MVP and the current favorite Stephen Curry has already made the team. Draymond Green is a virtual lock, and nearly made the starting lineup if not for Kawhi Leonard's late surge (as well as Zaza Pachulia's, which is another story). 
Where it gets interesting, though, is the case of Klay Thompson. Warriors coach Steve Kerr believes he deserves to make it, but he understands why Thompson might not, according to CSN Bay Area:
"With our record, I would hope that we get three guys," Kerr said. "I think Draymond is an automatic. I'd be shocked if Draymond were left off.

"I think Klay will be in the mix with some other great guards. That's where it gets tricky. You can make a case for a lot of people."
His backcourt competition -- Los Angeles Clippers point guard Chris Paul, Houston Rockets shooting guard James Harden, Portland Trail Blazers point guard Damian Lillard and San Antonio Spurs point guard Tony Parker -- is fierce, and there's a legitimate argument that each of those players has a better resumé than Thompson. 
Paul, Harden and Lillard each have better statistical production, though none can Thompson's team success. Paul and Harden appear to be locks, though, as they are top-10 players by any advanced statistical measure. The final backcourt spot or two will likely come down to Thompson, Lillard and Parker.
Parker could make the team if LaMarcus Aldridge doesn't, as the Spurs have been nearly as good as the Warriors and deserve a couple All-Stars themselves. If coaches aren't voting for Aldridge, they're probably voting for Parker.
Lillard may face the toughest path to All-Star Weekend, as he doesn't have the team success of Thompson or Parker, nor the elite status of Paul or Harden (he's just a notch below).
With that said, Thompson will likely make the All-Star team as the West's wild card backcourt player behind Paul and Harden. It's just not a certainty the way Green's selection appears to be.
In the end, Kerr believes team success should be the determining factor if candidates are close, which should give Thompson an edge:
"The way I've always voted," Kerr said, "if I have two people that are pretty even, I go with the team that's winning. I think winning should be accounted for when you make your All-Star selections. The whole point of the game is to win.

"I think Klay deserves to be there, because not only of the way he has played by also the way our team has played. I think we deserve to have three there."
The All-Star reserves will be announced on Thursday, Jan. 28 on TNT.
Jovan Buha covers the NBA for FOX Sports. Follow him on Twitter at @jovanbuha.
---
---