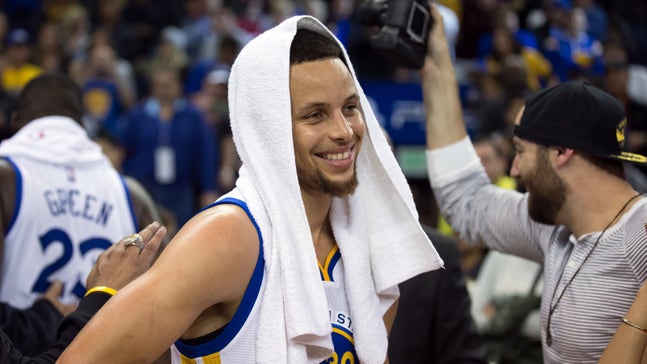 The Warriors passed up a layup for one of Steph Curry's most absurd shots yet
Published
Mar. 15, 2016 3:15 p.m. ET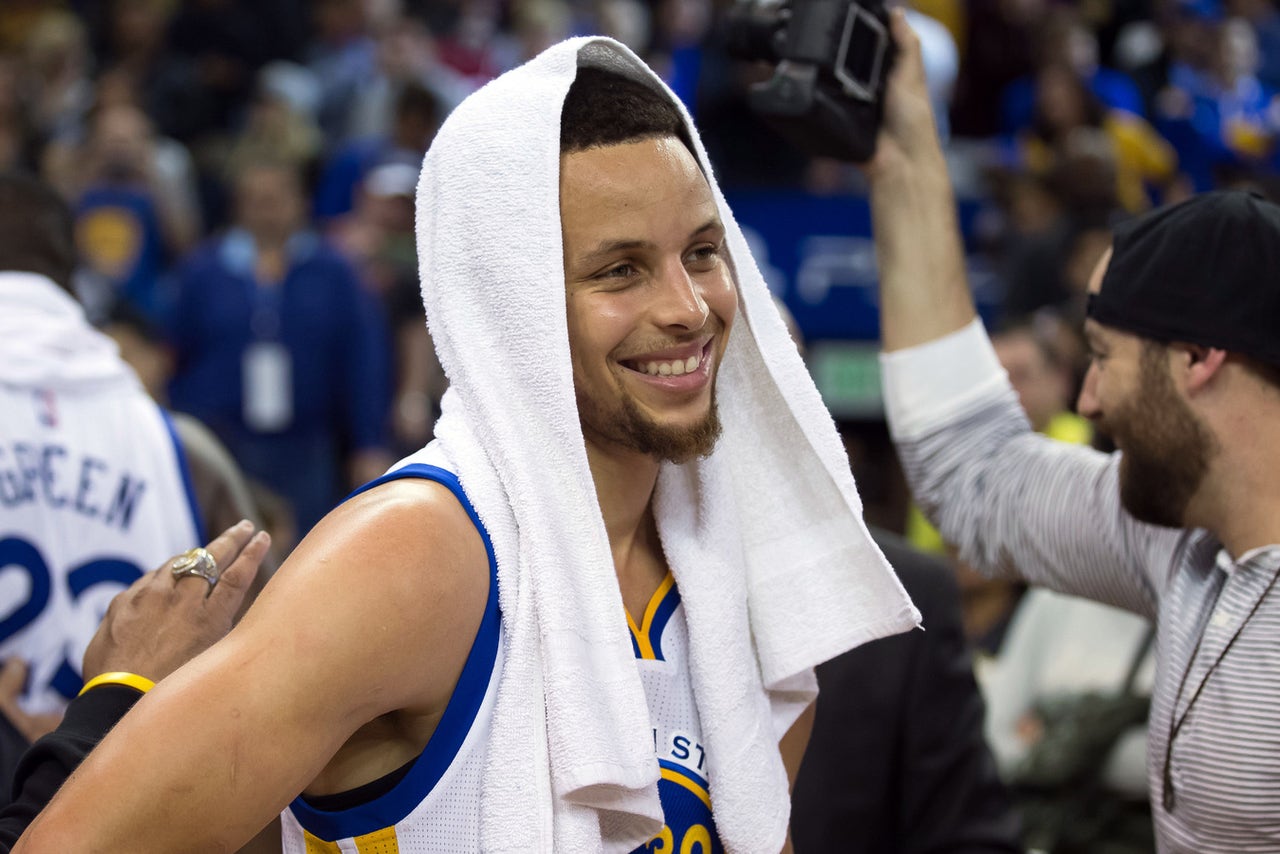 Is Stephen Curry raising the level of difficulty on his shots just to give himself a challenge?
It seems like an absurd notion, of course -- until you watch the Golden State Warriors pass up a fairly open layup against the New Orleans Pelicans to let Curry take one of his most ridiculous shots to date:
HOW. WHY.
Remember Derek Fisher's legendary shot with 0.4 seconds left on the clock? Remember how quick of a release that shot was?
Curry torched Fisher's quickness, and he didn't even need to do it. There was plenty of time still left on the shot clock. Curry could have put the ball on the floor and created an open look for his team.
Instead, he went thermonuclear once again -- and in the blink of an eye.
If you're sick of Curry, we sincerely apologize. Because we are not. And we don't think we ever will be.
---
---