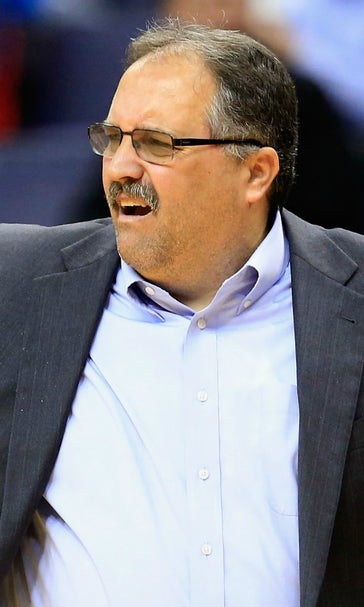 Stan Van Gundy thinks NBA should move 2017 All-Star Game out of North Carolina
April 11, 2016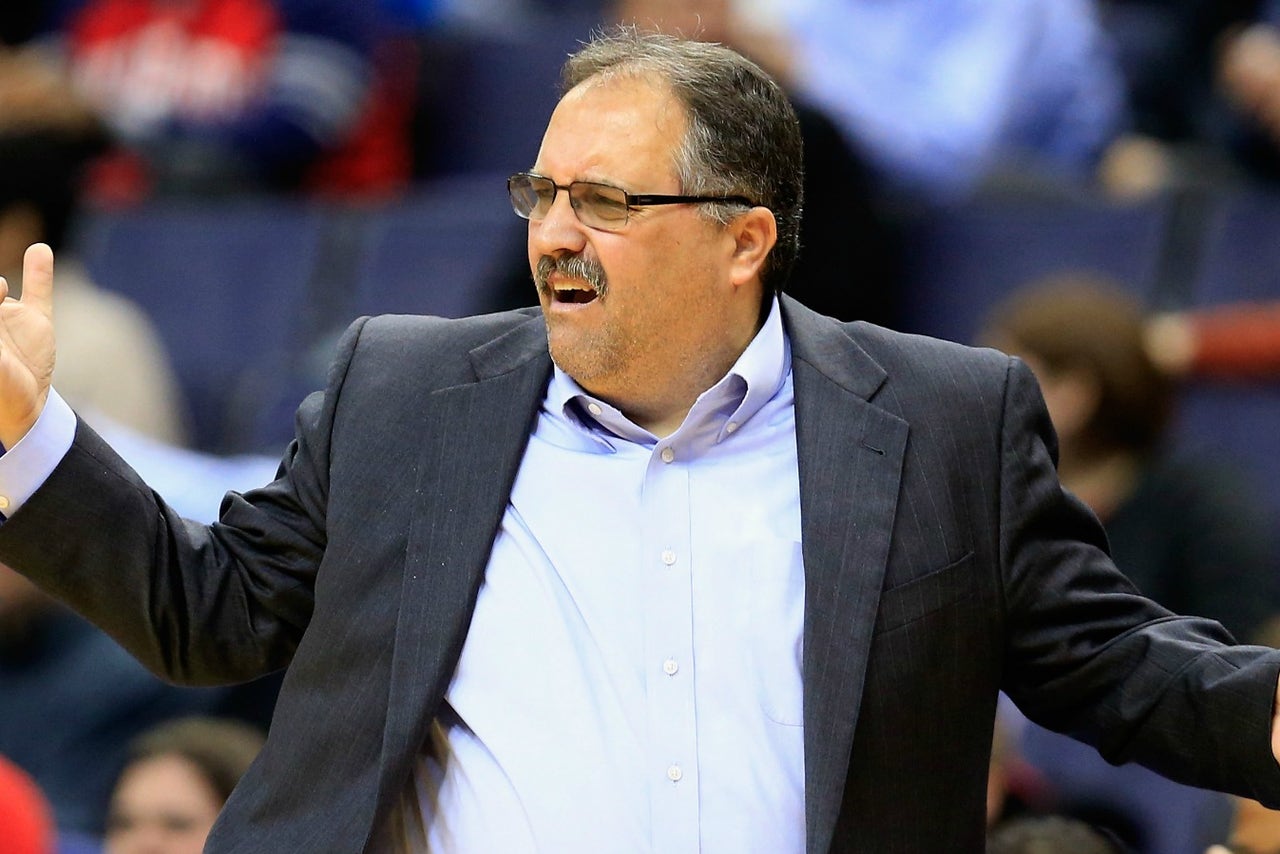 Stan Van Gundy has never been shy about sharing his opinions, and on Monday, the Detroit Pistons coach and president of basketball operations became the latest public figure to speak out against the anti-LGBT "bathroom law" recently passed in North Carolina, going so far as to say that the NBA should move the 2017 All-Star Game from Charlotte if the law remains in place.
"That game should be moved if they don't change the law," Van Gundy told reporters, according to MLive.com. "I'm really proud of, like, Bruce Springsteen (for canceling) his concert, I think that's outstanding."
Last week, Rock and Roll Hall of Famer Springsteen canceled a scheduled April 10 show in Greensboro in protest of House Bill 2, which, in part, requires transgender people to use public restrooms that match the biological sex listed on their birth certificate. The bill was signed into law during an emergency session on March 23, one month after the Charlotte City Council voted to expand the city's nondiscrimination ordinance.
The NBA All-Star Game is currently scheduled to return to Charlotte in February for the first time since 1991, but in the wake of HB2's passing, the NBA released a statement stating that the league is "deeply concerned that this discriminatory law runs counter to our guiding principles of equality and mutual respect."
The same statement also indicated that the NBA does not yet know whether the bill could lead the league to seek another venue for the event, but Van Gundy -- like others, including Charles Barkley, who have called for the game to be rescheduled -- said doing the right thing would be worth the inconvenience.
"Look, we're in 2016, and the idea that for any reason you can conjure up, you think you have the right to discriminate against people, I just think it's against everything that we should stand for," Van Gundy said. "I understand logistically it would be a major problem but so what? Sometimes standing up for things that are right makes things tougher."
Going further, Van Gundy compared the current fight for LGBT rights to the civil rights movement of the 1950s and '60s.
"We went through this," said Van Gundy, who, in his second year in Detroit, has the Pistons in the playoffs for the first time since 2009. "People had their rationale for discriminating against blacks back in segregation. I don't care, religious liberty and all of that -- look, that's the same stuff that people brought up during the civil-rights movement. They'll try to justify it with anything they have.
"We shouldn't have the right in our country to discriminate against anybody and especially in this situation," Van Gundy added. "And I think the league should take a stand."
---
---