National Basketball Association
National Basketball Association
Seattle group raises bid for Kings
Published
Apr. 12, 2013 1:00 a.m. ET

NBA Commissioner David Stern said the sale of the Sacramento Kings would not become a bidding war.
Chris Hansen and the group seeking to purchase the Kings and move them to Seattle is making moves that prove otherwise.
The Seattle group led by Hansen and Microsoft Chairman Steve Ballmer announced Friday night they had reached agreement with the Maloof family to raise the purchase price of the Kings by $25 million to an NBA-record $550 million.
In a statement on his website, Sonicsarena.com, Hansen said the group has voluntarily raised the purchase price as a sign of commitment in bringing the NBA back to Seattle.
''The Seattle Ownership Group has elected to voluntarily raise its purchase price as a sign of our commitment to bring basketball back to our city and our high degree of confidence in our arena plan, our financing plan, the economic strength of the Seattle market, individual and corporate support for the team and, most importantly, the future of the NBA,'' Hansen said.
Hansen's group entered into a binding agreement with the Maloof family in January to purchase the controlling interest of the franchise based on a $525 million value. The purchase agreement has been countered by Sacramento's attempts to put together a potential ownership group that would keep the Kings in California.
The NBA Board of Governors meets next week in New York and hopes to vote on the potential sale and relocation.
Last week, the two groups made presentations in New York before to a committee of owners. George Maloof made clear during the meetings that his family wanted to sell to the Seattle group, but there were enough leftover questions that Stern said he wasn't sure if a decision would be made at the full Board of Governors meeting.
Led by Mayor Kevin Johnson, Sacramento has fought back to be make the sale and relocation of the Kings a debate. The city recently approved an arena financing plan and lined up an ownership group that can compete with the powerful Seattle one.
Johnson posted a lengthy statement on his Twitter account Friday night after news broke of Seattle's increased bid.
''Sacramento is playing to win, including having assembled a world class ownership group; voting to move forward on an arena and securing significant fan and corporate support. We know the NBA has never moved a team from a market that has performed and where a clear path to an arena has been demonstrated.
''Which is why as we head into the meetings in New York City next week we are following the process established by the NBA. That said, we of course are prepared to maintain the full court press we have applied over the last several months to make sure we leave it all on the court. For all of these reasons, we feel good about where we stand.''
---
---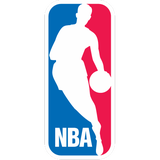 Get more from National Basketball Association
Follow your favorites to get information about games, news and more
---