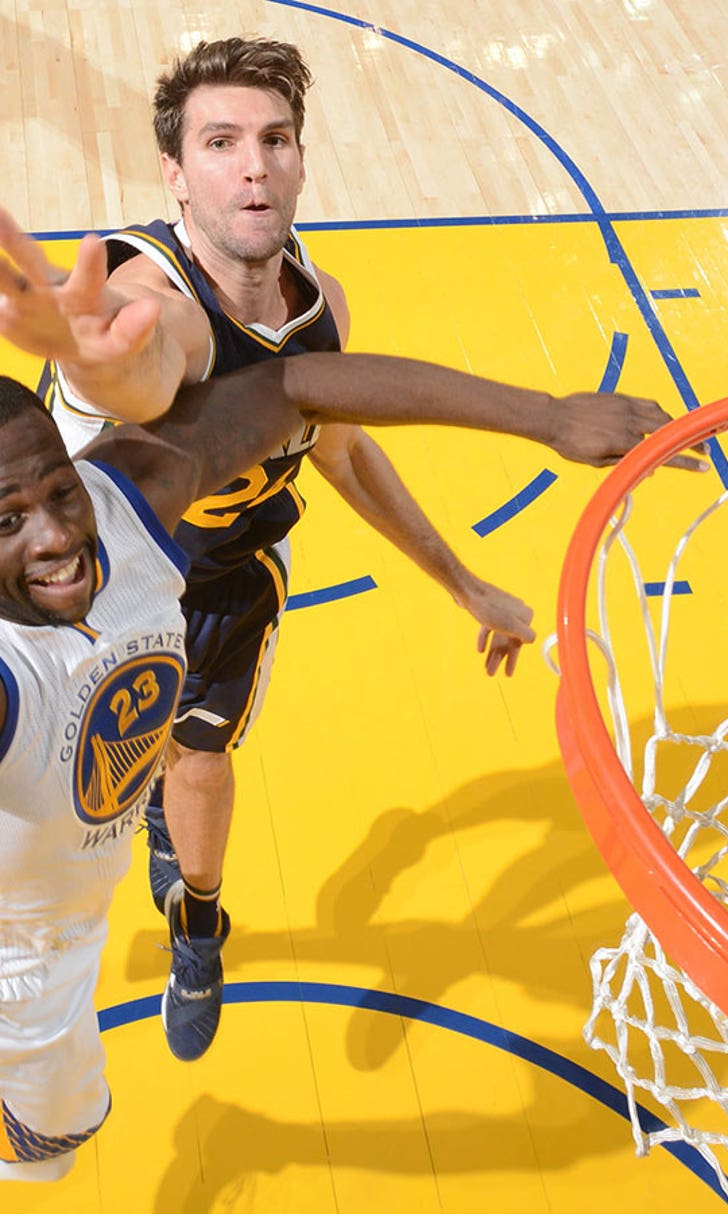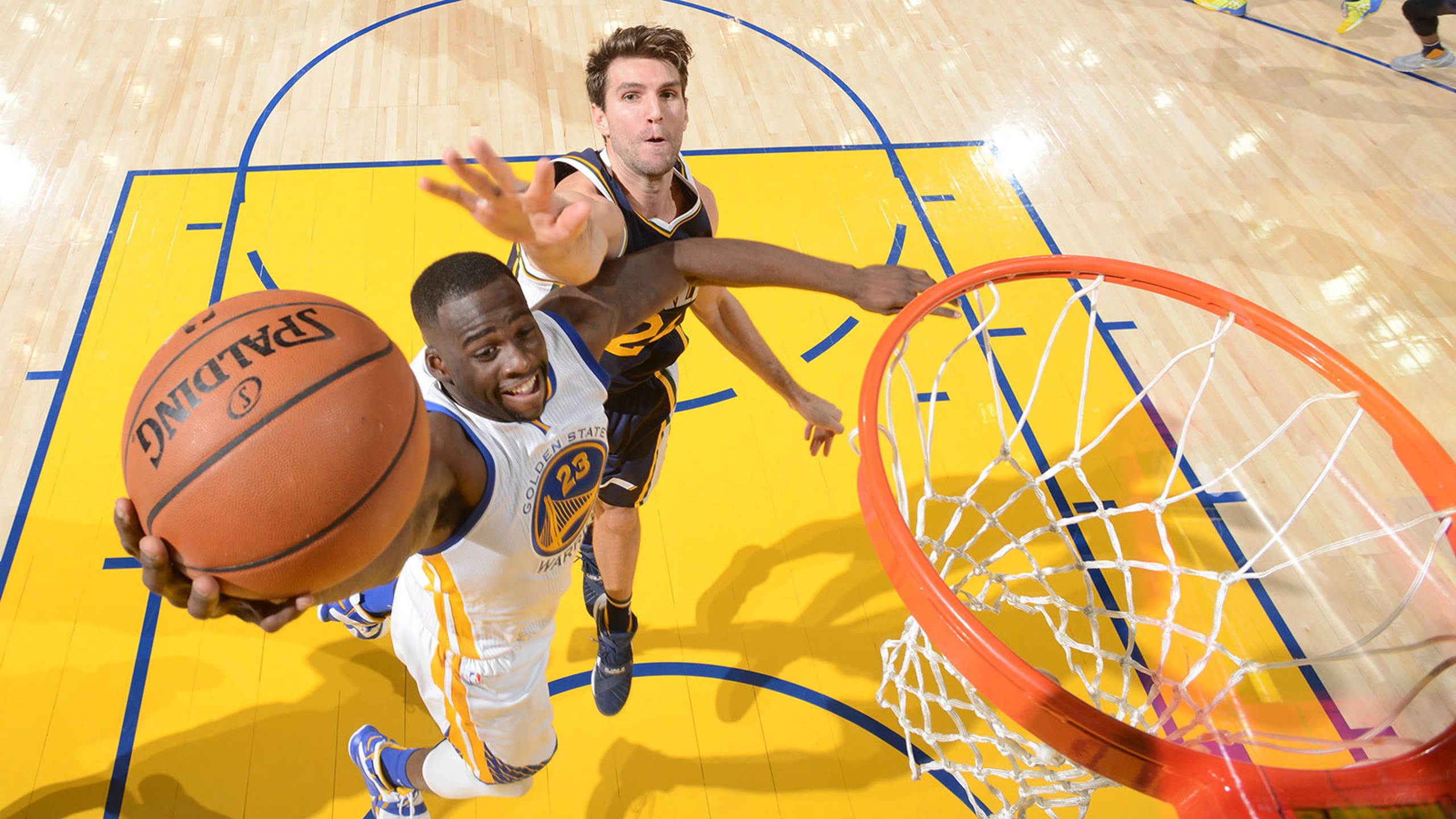 Report: Warriors to rest Draymond Green for a couple games
BY Jovan Buha • January 12, 2016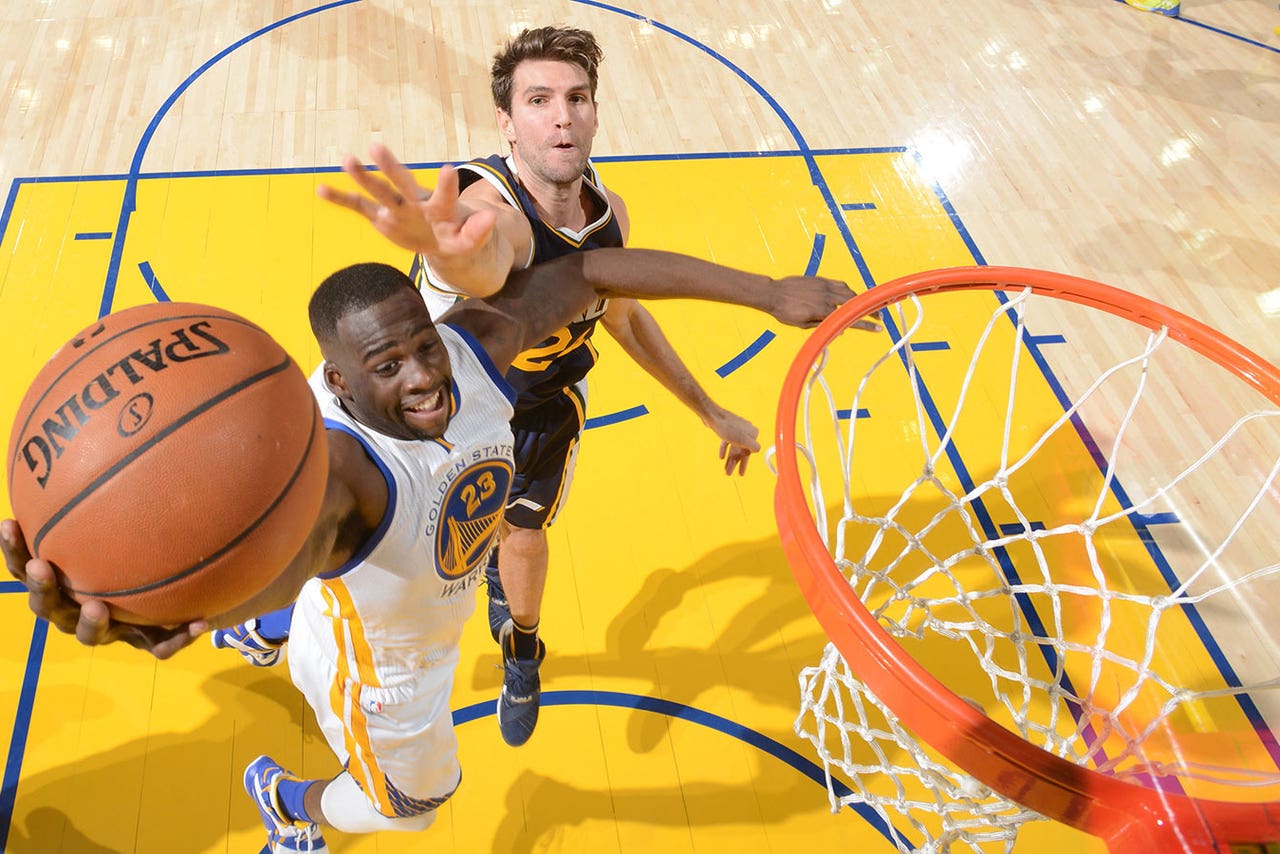 With an easy stretch of schedule coming up this week, the Golden State Warriors are planning on resting do-it-all big man Draymond Green for back-to-back games in Denver on Wednesday and against the Lakers on Thursday, according to Rusty Simmons of the San Francisco Chronicle:
Those are two winnable games for the Warriors (36-2), even without their second-best player. The challenge, of course, will be getting the passionate Green to actually sit out.
Interim head coach Luke Walton isn't looking forward to having that conversation with Green, according to the San Francisco Chronicle:
"Yeah, I look forward to having that conversation with him," joked interim head coach Luke Walton after Tuesday's practice, which Green watched in flip flops.
According to Marcus Thompson II of the Bay Area News Group, Green is battling some pain in his lower body, and has been long overdue some rest:
Green is doing all this on bad wheels. He's been playing through discomfort in both lower extremities, producing on both ends and paying the price after games. Monday, he had 22 points, 12 rebounds and six assists in the 111-103 win over the Miami Heat. And even during the game, you could see him laboring for stretches. In blowout games, he spends the fourth quarter with his legs wrapped in enough ice to look like he's wearing hockey pads.

The problem is, Green doesn't want to rest. His mother has been on his case for a while. Much like point guard Stephen Curry, he has to be forced sit down. And according to a team source, that's probably going to happen soon. The Warriors, at 36-2, desperately want to get him some rest, especially now that Harrison Barnes is back.
It's reasonable to expect more of this from the Dubs (36-2) moving forward, as center Andrew Bogut suggested earlier this week. Once they've secured the No. 1, which could theoretically happen as early as March, Golden State will begin to rest its guys in an attempt to preserve their health for the postseason.
It'll be interesting to see what the Warriors' record is around that point, as if they have an insane 55-6 mark midway though March, it might be worth it to try for the 1995-96 Chicago Bulls' 72-10 all-time regular-season record. 
Ultimately, the record doesn't mean much if the Warriors don't win it all, though, making the decision to rest Green against two of the worst teams in the West a smart move.
Green is averaging 15.2 points, 9.7 rebounds, 7.3 assists, 1.4 blocks and 1.3 steals in 34.9 minutes per game this season. He has played in all 38 games this season.
---
---