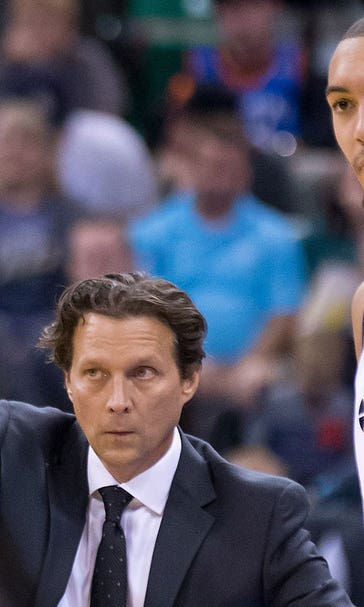 Previewing Jazz-76ers: Can Rudy Gobert slow down Jahlil Okafor?
October 29, 2015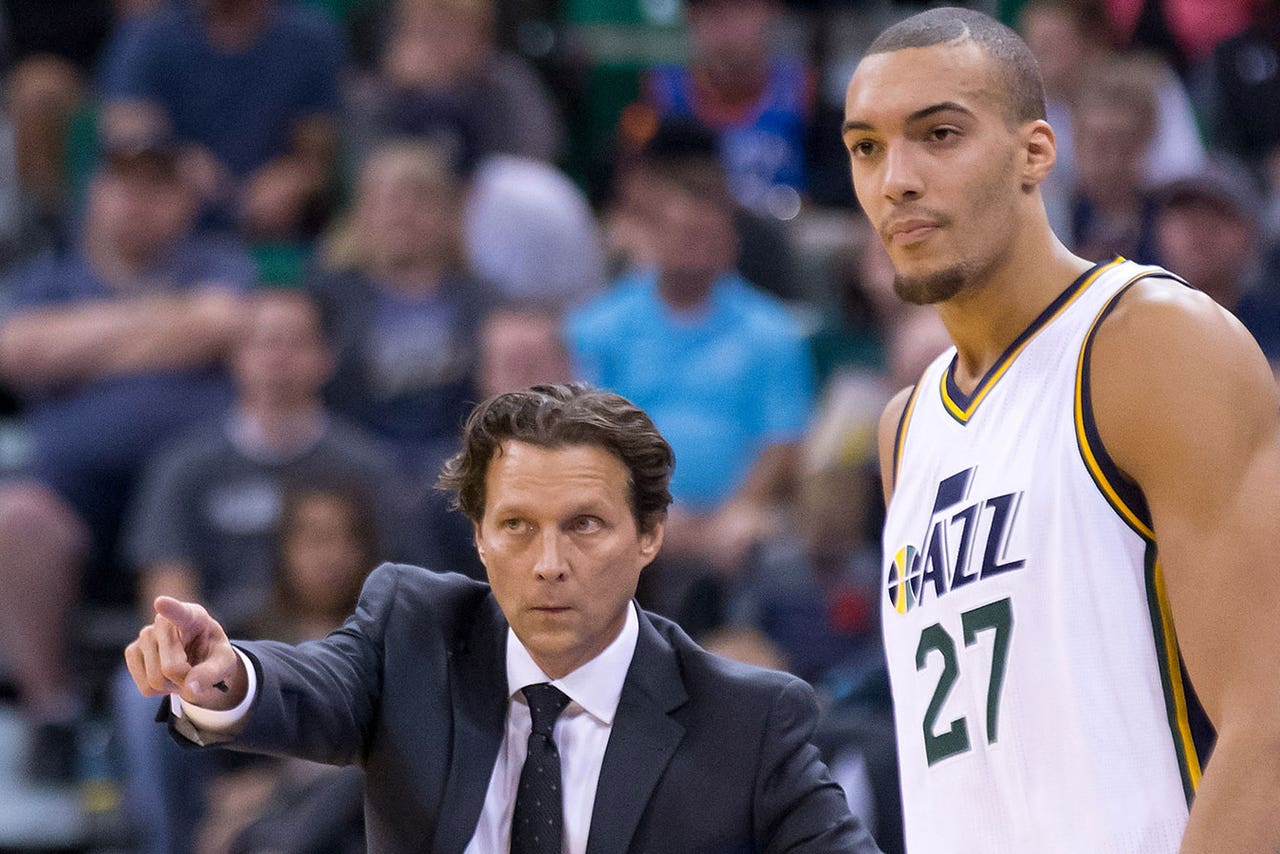 While Joel Embiid has yet to make his debut and Nerlens Noel is still developing, the Philadelphia 76ers may have found their sought-after dominant big man.
Jahlil Okafor will try to build on his promising debut in the home opener Friday night when Philadelphia looks to avoid a sixth straight loss to the defensive-minded Utah Jazz.
The 76ers were set on building a strong frontcourt when they traded for Noel shortly after New Orleans made him the sixth overall pick in 2013. After missing all of 2013-14 following knee surgery, he led all rookies with 18 double-doubles in 75 games last season.
Philadelphia also took a chance on Embiid with the third pick in 2014. The 7-footer, however, is expected to miss his second straight season after another foot surgery.
The determined club continued to add big men by selecting Okafor third overall in this year's draft. The 76ers didn't have to wait for the arrival of Okafor, who finished with a team-high 26 points in Wednesday's 112-95 season-opening loss at Boston.
The 6-11 center hit all six of his free throws, leaving him 14 of 15 from the stripe dating to his last two preseason contests, and added seven rebounds and two blocks.
"I leave encouraged... (Okafor) has capabilities beyond what I thought... He didn't disappoint," coach Brett Brown told the team's official website.
Okafor also has developed some solid chemistry with Noel, who finished with 14 points, 12 rebounds, three steals and two blocks. Guard Isaiah Canaan had 18 points and seven assists for the 76ers, who opened the season with just nine healthy players.
Philadelphia needs to take care of the ball and play better defensively if it wants to beat Utah for the first time since November 2012. The Celtics scored 34 points off 22 turnovers, outscored the 76ers 26-7 on the break and went 26 of 27 at the foul line.
Although the Jazz aren't prolific offensively, Philadelphia will have to keep a close watch on Derrick Favors after he had 26 points in Wednesday's 92-87 loss at Detroit.
Alec Burks, playing for the first time since December following knee surgery, contributed 18 points off the bench. Gordon Hayward, who led the team with 19.3 points per game last season, will try to get on track after finishing with 13.
"It was just that kind of game - a one- or two-possession game," coach Quin Snyder, a former 76ers assistant, told the team's official website. "There's gonna be a lot of them like that. We know that."
Utah has high expectations in Snyder's second season after winning 21 of its final 32 games in 2014-15. The club, though, will try to avoid its fifth 0-2 start in six seasons.
The Jazz made their push last season while leading the NBA with 94.9 points allowed per game. They limited Detroit to 40.5 percent shooting but sent it to the line 34 times.
Utah held Philadelphia to 77.0 points per game on 34.6 percent shooting in taking both meetings last season. Favors totaled 32 points and 25 rebounds in the season series.
Trevor Booker served a one-game suspension Wednesday for taking a swing at Roy Hibbert of the Los Angeles Lakers in the preseason. Nik Stauskas, acquired from Sacramento in the offseason, could make his 76ers debut after back spasms took him out of the opener.
---
---